Nearby Attractions
Ark Encounter is located in a prime Northern Kentucky area, within driving distance of cities like Cincinnati, Lexington, and Indianapolis. From museums to a horse park to nature-themed attractions, the tri-state has plenty to offer both kids and adults. No matter what your interests, learn more about vacationing near the Ark Encounter.

The state-of-the-art 75,000-square-foot Creation Museum brings the pages of the Bible to life, casting its characters and animals in dynamic form and placing them in familiar settings. Prepare to believe.
Visit Website
Newport Aquarium
Get crazy close to sharks, rays, amphibians, reptiles, fish, penguins, and other aquatic animals.
Visit Website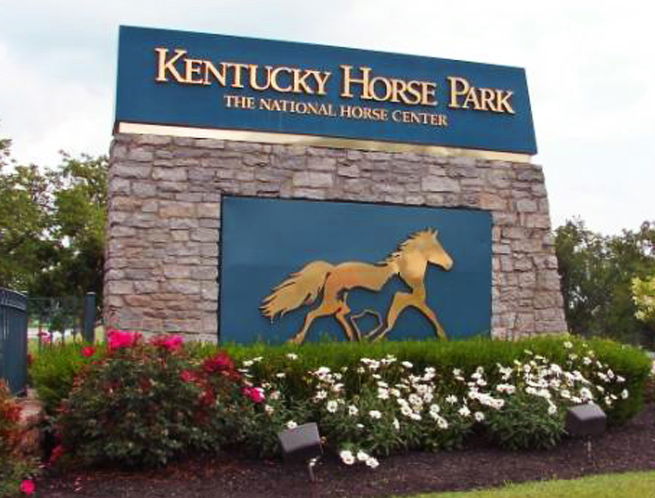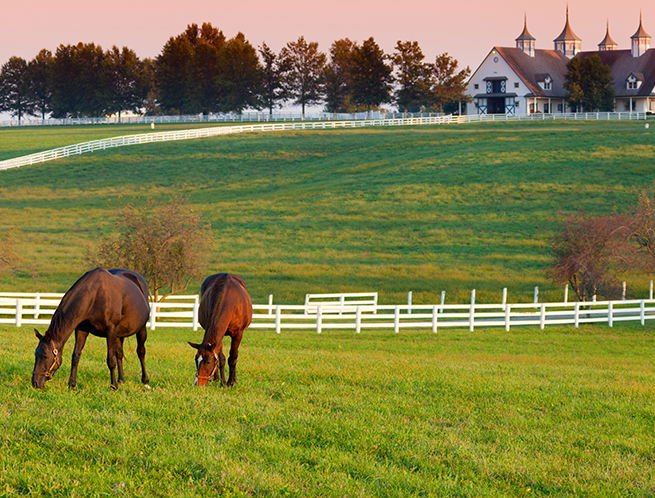 Kentucky Horse Park
Get into the unbridled spirit at the Kentucky Horse Park, one of the world's best equine competition facilities. Visit Website
Cincinnati Zoo & Botanical Gardens
Go continent to continent to encounter animals from all around the world at one of the top zoos in the nation.
Visit Website
National Museum of the United States Air Force
Experience history and see more than 360 aerospace vehicles and missiles at the oldest and largest military aviation museum in the world. Admission is free!
Visit Website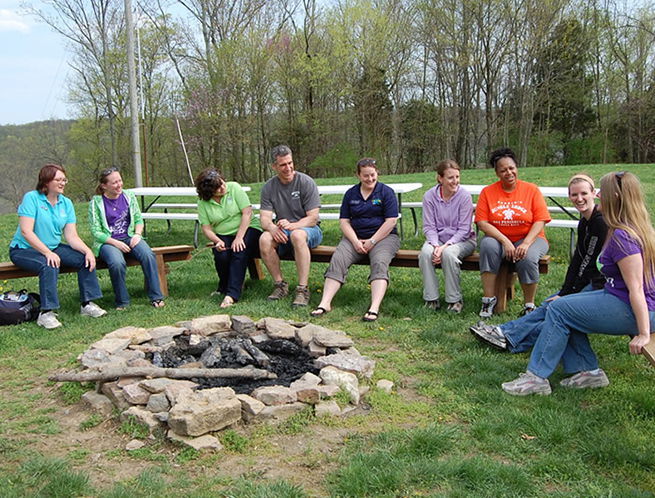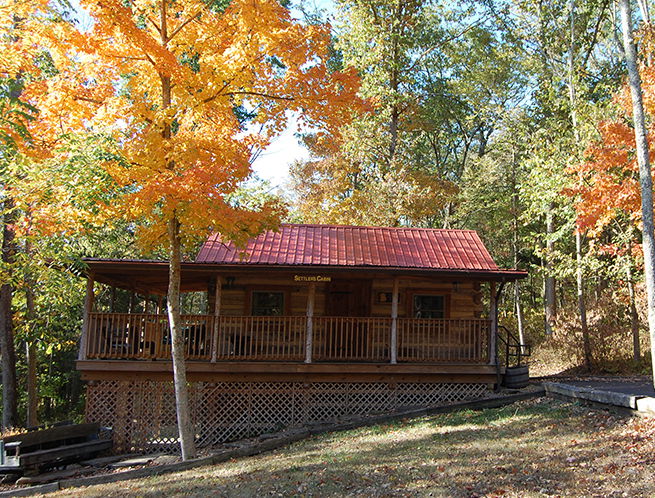 Potter's Ranch
Located in a 630 acre wilderness setting, Potter's Ranch exudes peace, tranquility and natural beauty. Participate in various activities including camps, workshops, retreats, seminars, and recreational programs designed to be entertaining, relaxing, and educational. Visit Website
All Nearby Attractions
Discover other popular tourist attractions near the Ark Encounter and Creation Museum by navigating through the map below. You might be surprised at what you find on the route from the airport, to your hotel, and to the Ark!

Museums

Creation Museum
2800 Bullittsburg Church Rd, Petersburg, KY
888-582-4253


44.1 mi

American Saddlebred Museum
4083 Iron Works Parkway, Lexington, KY
859-259-2746


35.9 mi

Aviation Museum of Kentucky
4029 Airport Road, Lexington, KY
859-231-1219


48.7 mi

Behringer-Crawford Museum
1600 Montague Rd, Covington, KY
859-491-4003


38.4 mi

Bluegrass Heritage Museum
217 S Main St, Winchester, KY
859-745-1358


60.7 mi

Bluegrass Scenic Railroad and Museum
175 Beasley Rd, Versailles, KY
859-873-2476


57.0 mi

Cincinnati Art Museum
953 Eden Park Dr, Cincinnati, OH
513-721-2787


41.4 mi

Cincinnati Museum Center at Union Terminal
1301 Western Ave, Cincinnati, OH
800-733-2077


40.3 mi

Conrad-Caldwell House Museum
1402 St. James Court, Louisville, KY
502-636-5023


87.3 mi

Headley-Whitney Museum
4435 Old Frankfort Pike, Lexington, KY
859-255-6653


42.7 mi

Kentucky Doll & Toy Museum
105 West Main Street, Carlisle, KY
859-289-3344


45.9 mi

Kentucky Military History Museum
125 E. Main St, Frankfort, KY
502-564-1792


48.2 mi

Louisville Slugger Museum
800 W. Main St., Louisville, KY
877-775-8443


85.7 mi

Muhammad Ali Center
144 North Sixth Street, Louisville, KY
502-584-9254


85.4 mi

National Museum of the United States Air Force
1100 Spaatz Street, Wright Patterson Air Force Base, OH
937-255-3286


98.9 mi

National Underground Railroad Freedom Center
50 East Freedom Way, Cincinnati, OH
877-648-4838


39.1 mi

The Great American Dollhouse Museum
344 Swope Drive, Danville, KY
859-236-1883


82.7 mi

Animal Interests

Cincinnati Zoo & Botanical Gardens
3400 Vine St, Cincinnati, OH
513-281-4700


43.0 mi

Horse Farm Tours
3429 Montavesta Rd, Lexington, KY
800-976-1034


53.3 mi

Kentucky Horse Park
4089 Iron Works Parkway, Lexington, KY
800-678-8813


36.9 mi

Louisville Zoo
1100 Trevilian Way, Louisville, KY
502-459-2181


89.0 mi

Newport Aquarium
1 Aquarium Way, Newport, KY
859-261-7444


40.2 mi

Nature Parks

Ashland, The Henry Clay Estate
120 Sycamore Road, Lexington, KY
859-266-858


45.5 mi

Blue Licks Battlefield
Lodge Ave., Carlisle, KY
859-289-5507


51.2 mi

Boone Station State Historic Site
240 Gentry Rd., Lexington, KY
859-527-3131


53.3 mi

Buffalo Gal's Barn Quilt Trail
Duvall Station Road at Stamping Ground (First Barn on Tour), Georgetown, KY
502-863-2547


36.9 mi

Camp Nelson Civil War Heritage Park
6614 Danville Road, Nicholasville, KY
859-881-5716


66.9 mi

Cane Ridge Meeting House
1655 Cane Ridge Rd., Paris, KY
859-987-5350


54.2 mi

Cardome Center
800 Cincinnati Road, Georgetown, KY
502-863-1575


30.5 mi

Civil War Fort at Boonesboro
1250 Ford Road (KY 1924), Winchester, KY
800-298-9105


67.5 mi

Daniel Boone's Grave (Frankfort Cemetery)
215 East Main Street, Frankfort, KY
502-227-2403


47.9 mi

Harriet Beecher Stowe House
2950 Gilbert Avenue, Cincinnati, OH
800-847-6507


42.2 mi

Hunt-Morgan House
253 Market Street, Lexington, KY
859-253-0362


43.7 mi

Krohn Conservatory
1501 Eden Park Drive, Cincinnati, OH
513-421-4086


41.2 mi

Liberty Hall Historic Site
202 Wilkinson Street, Frankfort, KY
502-227-2560


49.8 mi

Locust Grove
561 Blankenbaker Lane, Louisville, KY
502-897-9845


81.3 mi

Lower Howard's Creek Nature & Heritage Preserve
457 Maple St S, Winchester, KY
859-744-4888


60.8 mi

Mary Todd Lincoln House
578 West Main St., Lexington, KY
859-233-9999


43.4 mi

Old Fort Harrod State Park
100 S. College St., Harrodsburg, KY
859-734-3314


80.0 mi

Old Fort Harrod State Park
100 S. College St., Harrodsburg, KY
859-734-3314


80.1 mi

Old Stone Meeting House
Old Stone Church Road, Winchester, KY


64.0 mi

Perryville Battlefield State Historic Site
1825 Battlefield Road, Perryville, KY
859-332-8631


92.7 mi

Shaker Village of Pleasant Hill
3501 Lexington Road, Harrodsburg, KY
800-734-5611


69.4 mi

Ward Hall
1782 Frankfort Road (US 460 W), Georgetown, KY
859-396-4257


32.9 mi

White Hall State Historic Site
500 White Hall Shrine Rd., Richmond, KY
859-623-9178


62.1 mi

General Interest

Ale-8-One Bottling Company
25 Carol Rd, Winchester, KY
859-744-3484


57.5 mi

BB Riverboats
101 Riverboat Row, Newport, KY
800-261-8586


39.6 mi

Belle of Louisville
401 W. River Road, Louisville, KY
866-832-0011


85.1 mi

Canoe Kentucky
7323 Peaks Mill Road, Frankfort, KY
1-888-CANOEKY


49.6 mi

Family Fun Park Mini Golf
605 KY 36W, Williamstown, KY
859-215-0007


1.9 mi

Fountain Square
520 Vine Street, Cincinnati, OH


39.3 mi

Jungle Jim's International Market, Eastgate Location
4450 Eastgate South Drive, Cincinnati, OH
513-674-6000


52.9 mi

Jungle Jim's International Market, Fairfield Location
5440 Dixie Highway, Fairfield, OH
513-674-6000


62.3 mi

Louisville Mega Cavern
1841 Taylor Ave, Louisville, KY
877-614-6342


88.5 mi

Morgan's Outdoor Adventures, Brookville
7040 Whitewater River Lane, Brookville, IN
1-888-304-4904


73.8 mi

Morgan's Outdoor Adventures, Ft. Ancient
5701 State Route 350, Oregonia, OH
1-800-WE-CANOE


73.7 mi

R. J. Corman Lexington Dinner Train
150 Oliver Lewis Way, Lexington, KY
866-801-3463


43.4 mi

Sports

Cincinnati Bengals
1 Paul Brown Stadium, Cincinnati, OH


39.3 mi

Cincinnati Reds
100 Joe Nuxhall Way, Cincinnati, Ohio
513-765-7000


39.6 mi

Florence Freedom
7950 Freedom Way, Florence, KY
859-594-HITS


27.4 mi

Amusement Parks

Kentucky Kingdom
937 Phillips Lane, Louisville, KY
502-813-8200


89.9 mi

Kings Island
6300 Kings Island Dr., Mason, OH
513-754-5700


64.4 mi

Fine Arts

Cincinnati Ballet
1555 Central Pkwy, Cincinnati, OH
513-621-5219


40.4 mi

Lexington Opera House
401 W. Short St., Lexington, KY
859-233-3535


43.7 mi

The Louisville Palace
625 S. 4th Street, Louisville, KY
502-583-4555


86.8 mi

Airports

Blue Grass Airport (LEX)
4000 Terminal Drive, Lexington, KY
859-425-3100


48.6 mi

Cincinnati/Northern Kentucky International Airport (CVG)
2939 Terminal Drive, Hebron, KY
859-767-3151


37.1 mi

Louisville International Airport (SDF)
600 Terminal Drive, Louisville, KY
502-367-4636


89.9 mi