Are you planning a trip to the Northern Kentucky area to visit the Ark Encounter and our sister attraction, the Creation Museum? If so, consider purchasing a combo ticket or an annual combo pass. Learn more about these ticket options below, and check out what you'll experience!
Combo Tickets
Double the experience and save money when you buy a combo ticket to both attractions! A combo ticket gives you one full day at the ark and two days at the Creation Museum within a seven-day period. You can purchase this option either online or when you arrive at the Ark Encounter or the Creation Museum.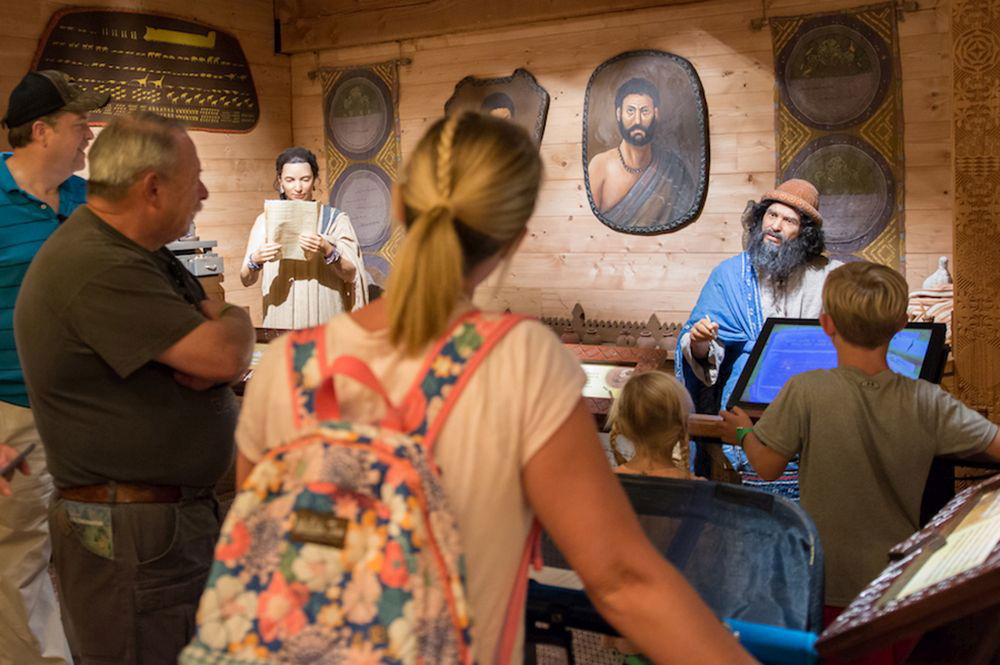 Annual Passes
Visit the Ark Encounter and the Creation Museum as many times as you'd like in one year with an annual combo pass. Annual combo passes may be purchased (or upgraded from previously purchased tickets) upon arrival at the ark.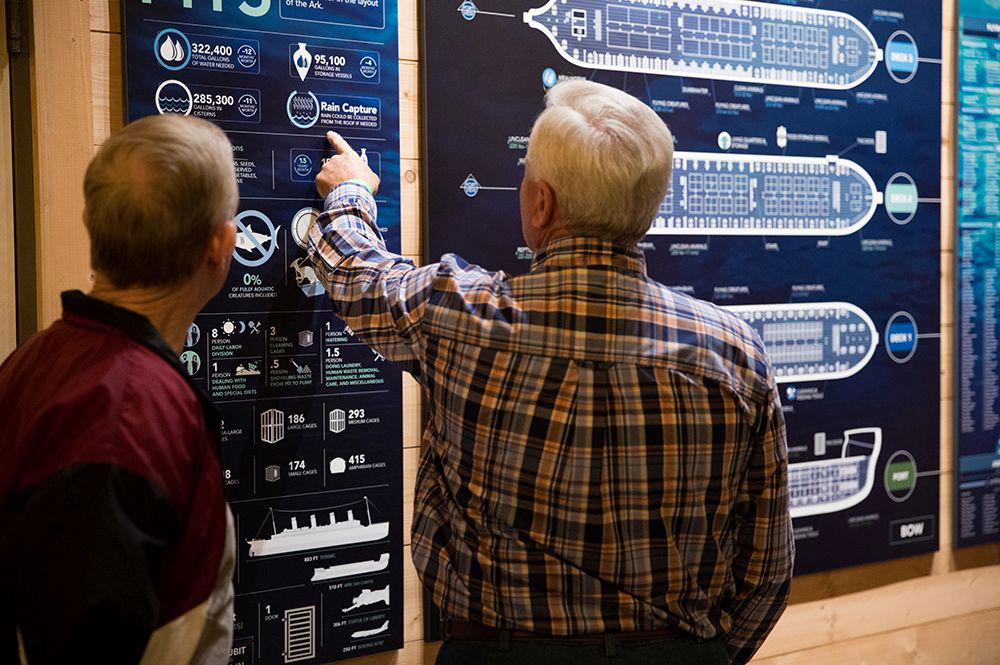 What Will You Experience?
When you visit the Ark Encounter, you'll get answers to questions about the global flood, Noah, the animals on the ark, and more! Be sure to visit the Ararat Ridge Zoo, located behind our life-size Noah's ark, and grab a bite to eat at Emzara's Buffet or from the Village Market. The video below gives you a look at what you will experience at the Ark Encounter.
From time to time, we host concerts at the Ark Encounter. Join us on Monday, August 13, as we welcome Cannon Creek, who will be singing favorites such as "Power in the Blood," "Be Thou My Vision," and "What a Friend We Have in Jesus." They will perform in the Village Market Outdoor Theater at 11 a.m., 1:30 p.m., and 4 p.m.
At the Creation Museum, located 45 minutes north of the Ark Encounter, take a walk through the Seven C's of History and immerse yourself into Genesis chapters 1–11. Enjoy a stroll through the beautiful botanical gardens and get up close to the animals at the Eden Animal Experience. Catch a glimpse of what you will experience in this video.
Start making your plans to visit the Ark Encounter and the Creation Museum today! Be sure to share photos of your trip with us on Facebook, Instagram, and Twitter using #arkencounter, and you might see your picture featured in a future blog post.