We can't bring sight to the blind as Jesus did, but we can help guests who are blind "see" and experience the Ark Encounter. People who are blind or visually impaired see with their hands instead of their eyes, so we have created tactile experiences to enhance their visit.
Tactile Cart
What's the central feature of the tactile experience at the Ark Encounter? An ark, of course! Guests can hold a scale wooden model, which is a little over three feet long, and "see" the shape of the ark with their hands. And, since seeing guests have a "wow" moment when they view the immense size of the Ark, we help those who can't see it with their eyes to experience the same "wow" factor by touching other objects to scale—tiny cars, a bus, miniscule people, etc. So often they exclaim, "Wow, the Ark really is big!"

The tactile cart at the Ark Encounter features many different objects symbolic of what our guests see and experience inside our life-size Noah's Ark as well.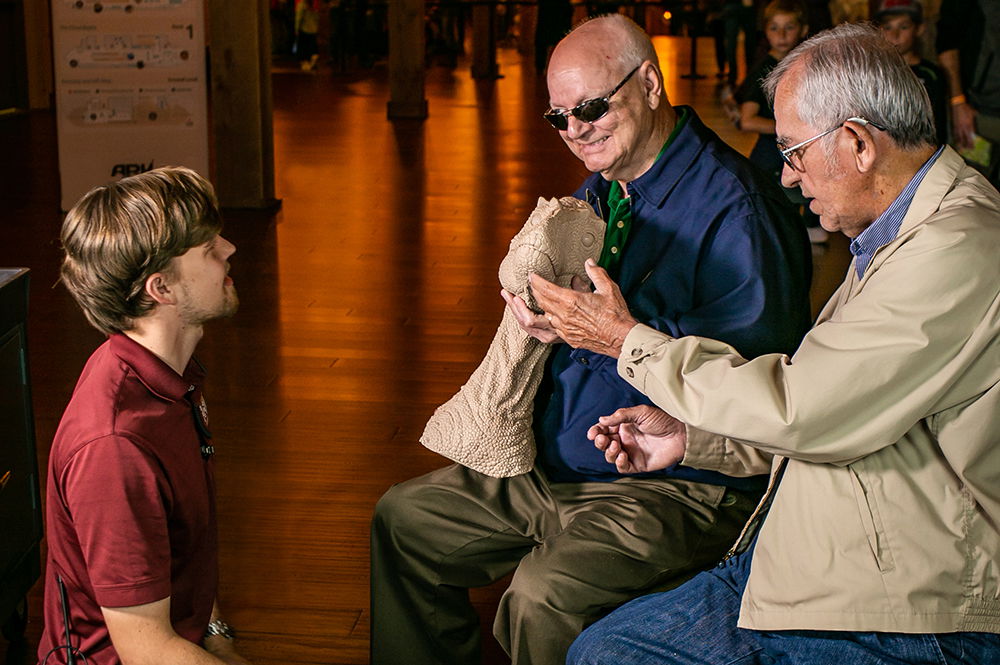 Animal Encounter
The Ararat Ridge Zoo can even provide an up-close animal encounter. Some of our guests have met a baby kangaroo face-to-face, and others have enjoyed feeling the scaly armadillo or feeding the camels.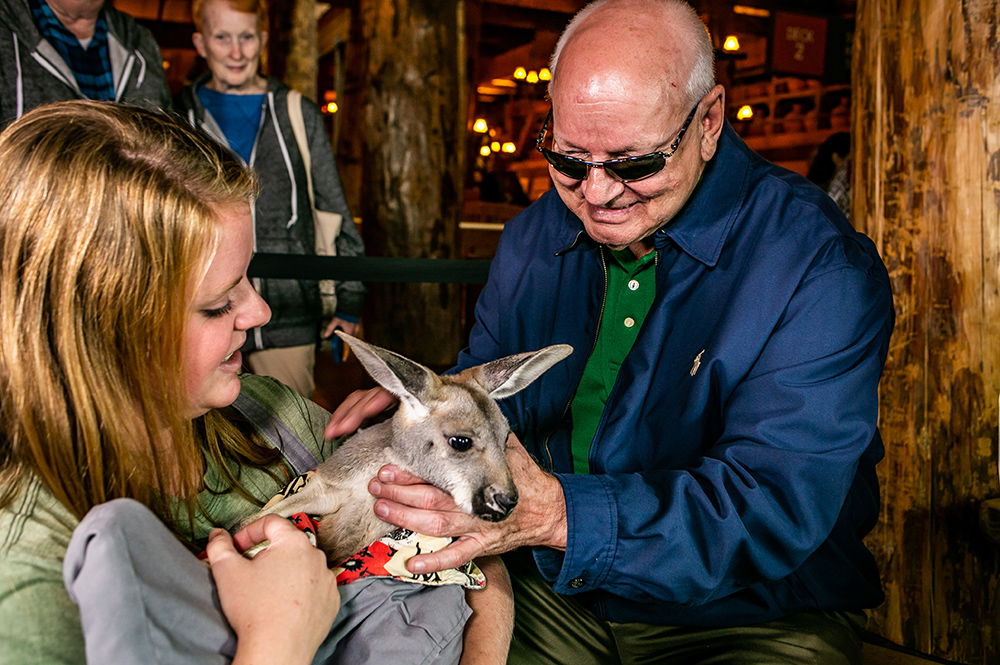 Braille Guides
We also recently added Braille guides that provide the sign text, and we will soon record a descriptive audio tour. This tour will describe the visual elements of the Ark and vocalize the text on the signs.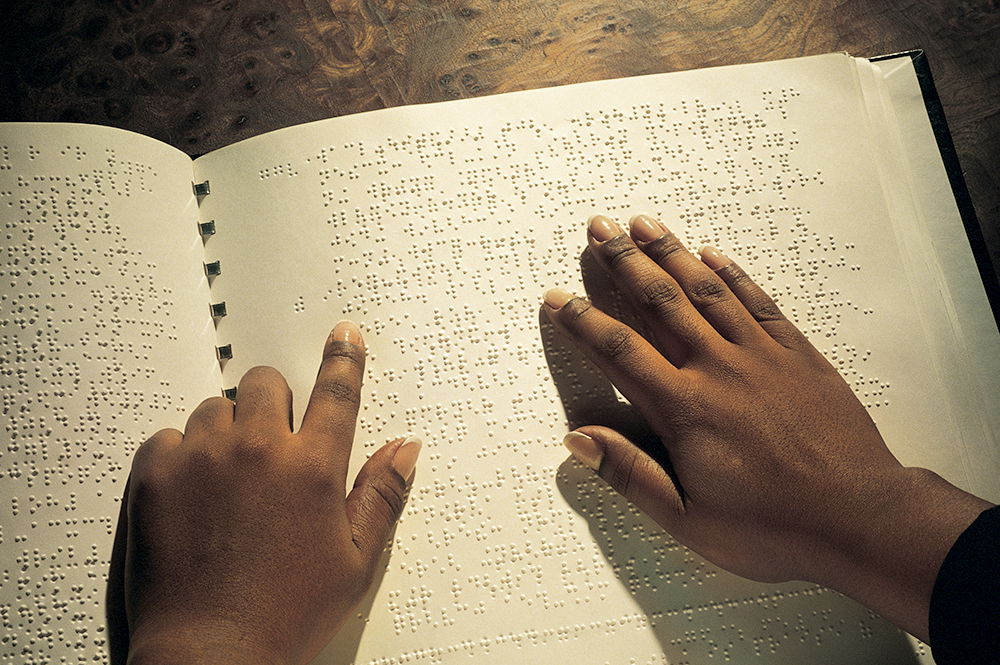 Plan Your Trip!
Start planning your trip to the Ark Encounter today, and if you are blind or visually impaired, please plan about an extra hour for this tactile experience if you are interested. There is no need to make an appointment before you come. Just ask a Guest Service staff member as soon as you arrive, and it will be scheduled for that day.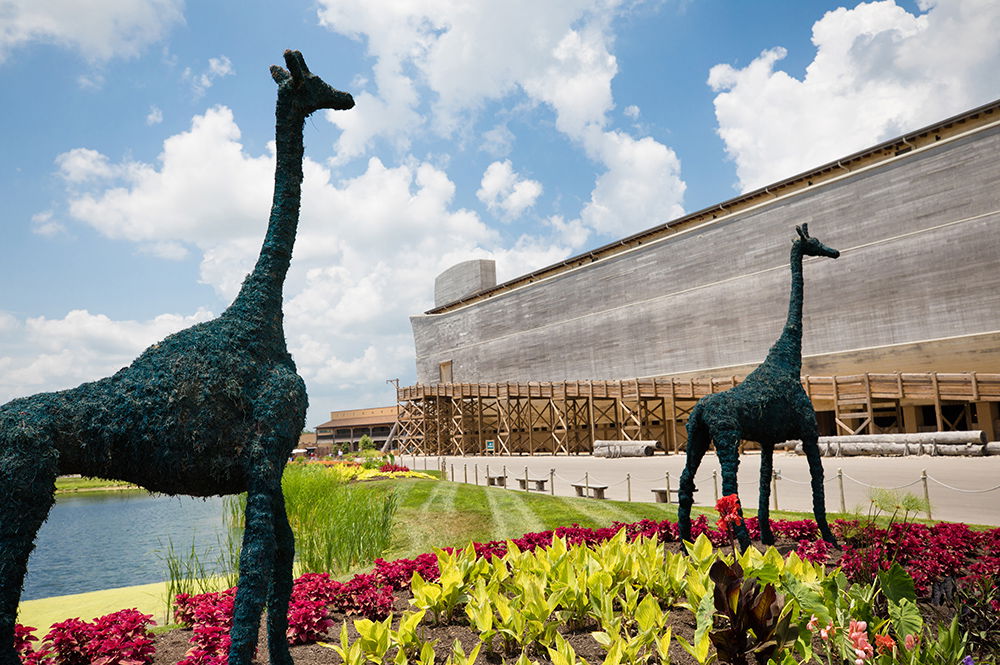 We look forward to welcoming all guests to our world-class, biblically themed attractions and endeavor to make it possible for everyone to experience the "wow" factor and hear the gospel!