Every year, 360 competitors from over 5,000 entrants gather for the finals of the National Bible Bee Competition as they quote Bible passages in competition for over $100,000 in prize money. It's an exciting event that helps young people aged 7–18 hide God's Word in their hearts and to proclaim it. And we're excited to announce that the 2019 final evening of competition (November 21, 2019) will be taking place in the Answers Center at the Ark Encounter!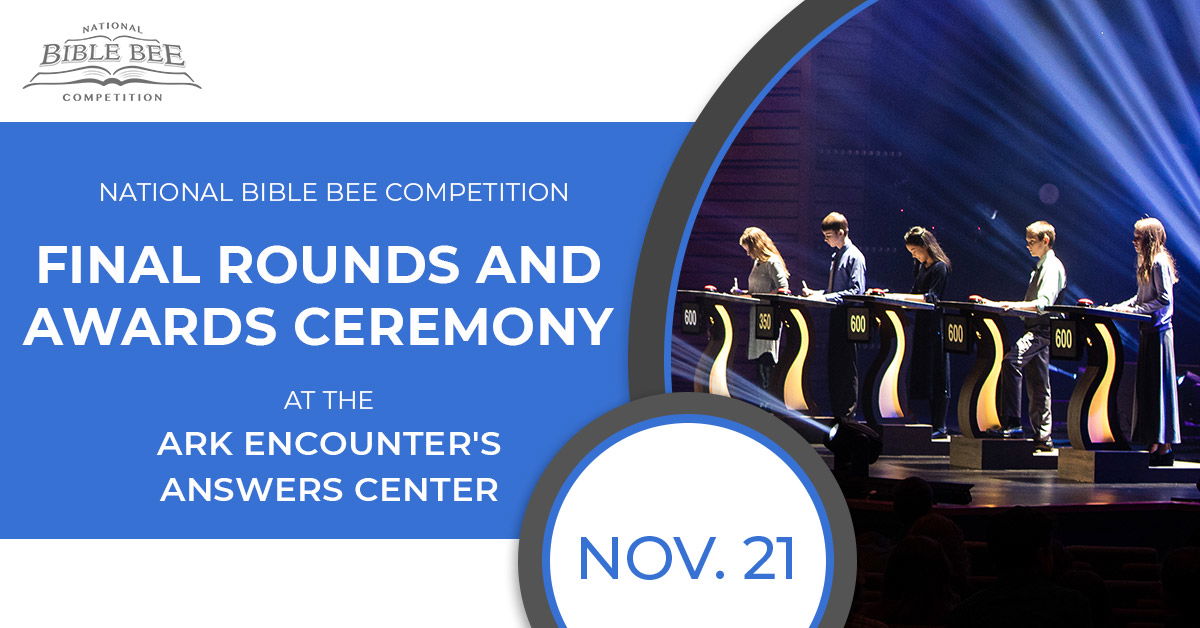 Final Evening and Awards Ceremony
This year's finals competition will start at the Northern Kentucky (NKY) Convention Center in Covington, November 18–20. The final evening and awards celebration will take place at the Answers Center at the Ark Encounter (located less than 40 minutes from the NKY Convention Center) on November 21. Emeal, "E.Z.," Zwayne of Living Waters is hosting the event, and our CEO, Ken Ham, will be speaking during the awards ceremony.
Learn more about the National Bible Bee Competition in the video below.
Celebration on the Grounds
After the Awards Ceremony, contestants will enjoy the Awards Celebration on the Ark grounds with a dessert selection, hot chocolate, ice skating for the whole family (on our synthetic ice rink, the largest Glice® rink in the United States), and our beautiful sea of lights. ChristmasTime at the Ark Encounter doesn't start until November 29. So on November 21, National Bible Bee Competition families will enjoy a sneak preview of some of our planned Christmas activities during the National Bible Bee Competition.

Register Today!
The National Bible Bee Competition is open to the public (though a ticket purchase is required for ages 7 and up) and is sure to be a wonderful event. Register today to attend the National Bible Bee Competition finals on the events page of our parent ministry, Answers in Genesis.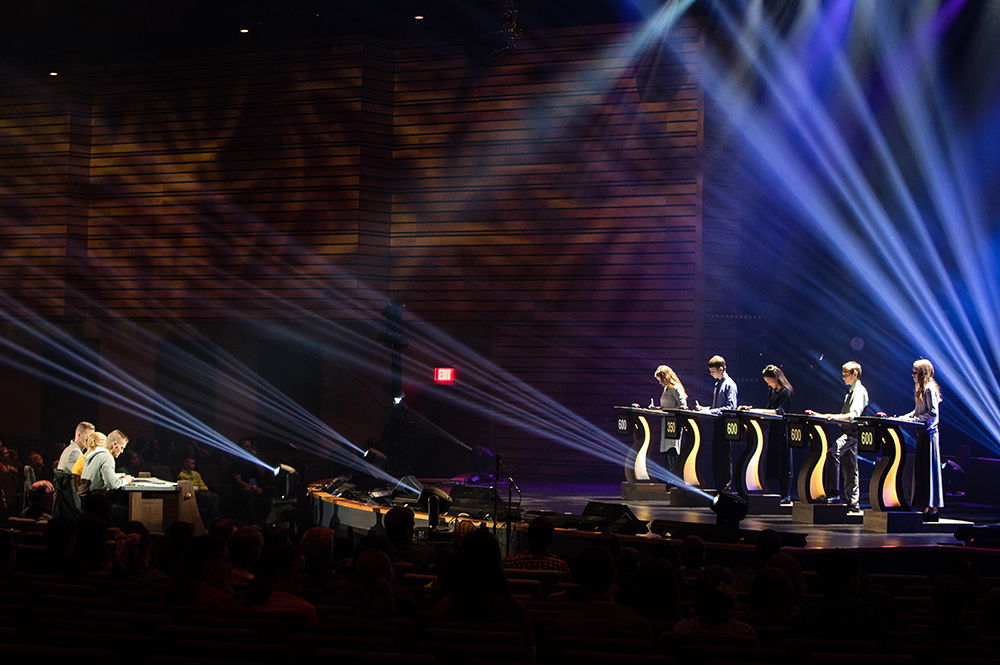 We encourage you to come and watch as these young people quote large portions of Scripture from memory—you won't want to miss it!