To celebrate the 10th anniversary of our popular Deaf Day event, we will be hosting our first Deaf Answers conference, Bible Alive!, in the Answers Center at the Ark Encounter, November 8–10, 2019. During this special ASL Deaf-led event, which is sponsored by the Deaf Bible Society, guests will be armed with answers to the questions of our day through a variety of faith-equipping keynote sessions, workshops and more! There will also be opportunities to learn about new Deaf-created tools for Bible study, as well as gain resources and training for reaching the Deaf community.
And when you join us for Bible Alive!, you will be treated to a special showing of a movie by Deaf Missions, presented in ASL. Learn more about this film below!
Special Movie Screening
The Book of Job is the first-ever book of the Bible to be released as a feature film in ASL, and the all-Deaf cast depicts Job as he struggles to understand God's plan. This film reveals the mysteries and majesty of God and teaches us to depend on Him every moment of our lives. Watch the trailer below.
You can catch The Book of Job at 7:15 p.m. on Friday, November 8, inside the Answers Center.
Register Today!
In addition to this special screening of The Book of Job, you'll be treated to special apologetics presentations, children's events, a drama, and a special presentation from the Garcia family of A&E's Deaf Out Loud—all presented in ASL!
When you register to join us for Bible Alive!, you'll receive complimentary one-day admission to the Ark Encounter and our sister attraction, the Creation Museum. On Friday, November 8, and Sunday, November 10, ASL interpretation will be provided at the Creation Museum, and on Saturday, November 9, interpreters will be provided at the Ark Encounter.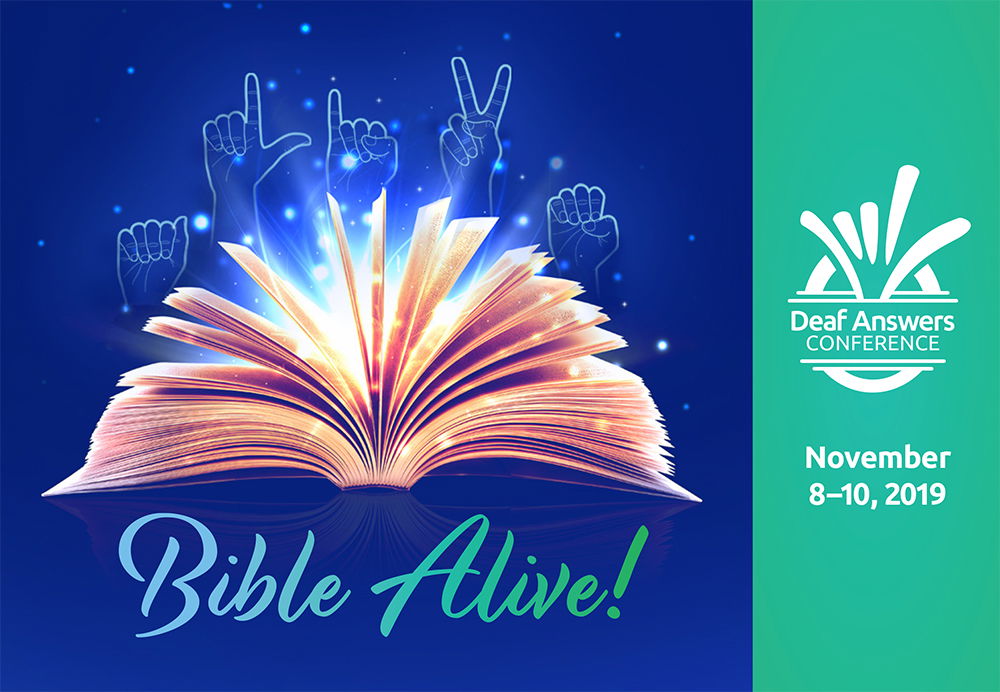 We invite you to join us for this unique conference—we trust it will be a time of encouragement and equipping for our fellow brothers and sisters in Christ!