Meet Junior! Junior and his family are our newest mascots at the Ark Encounter. He, along with parents George and Gloria and sister Gracie, invite families to Northern Kentucky to experience the massive Ark for themselves.
Why a Giraffe?
What is one animal that's most associated with the ark? A giraffe! That's because most modern depictions of Noah's ark in children's books and Sunday school classrooms have the ark pictured as a sort of overloaded bathtub with giraffes sticking their necks out the top. We wanted to show our guests how to think bigger and not fall for the false illustrations that have taken over popular culture. The giraffe characters are so remarkable that they will become iconic characters for the Ark Encounter.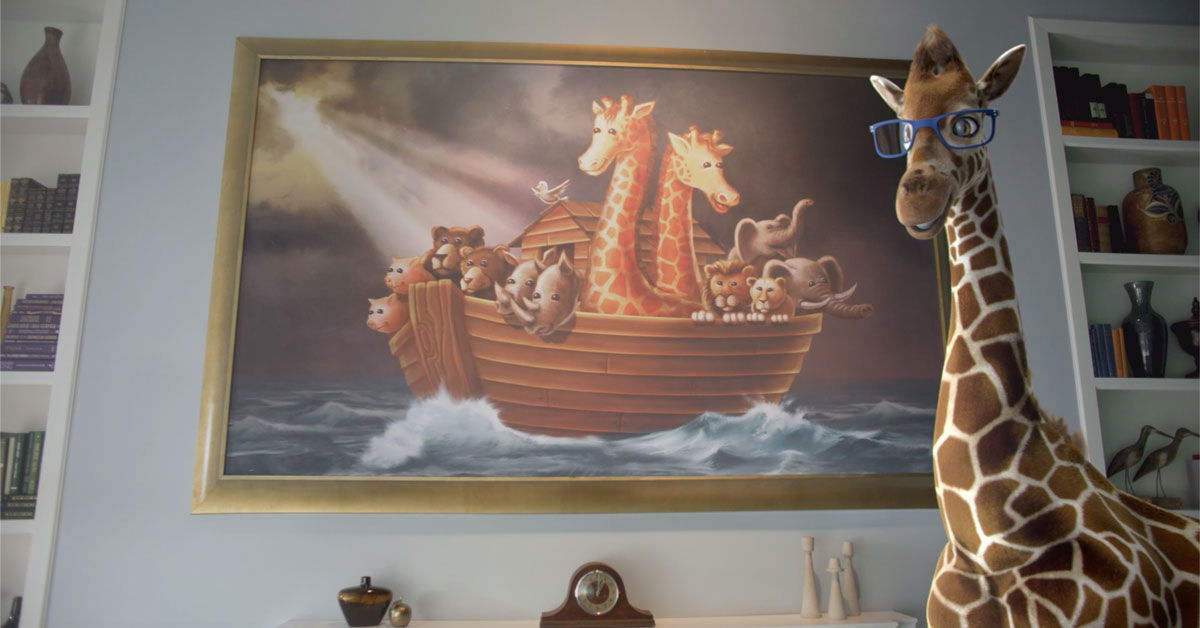 Over time, we will develop more ads using these characters, along with some short, fun teaching videos, and maybe even a movie one day! And of course, people will be able to purchase these giraffe characters as plush toys and other items related at the Ark. You'll see George, Gloria, Gracie, and Junior popping up in all sorts of places.
By the way, as you watch this extraordinary 30-second marketing piece, look for all sorts of subtle things that the producers included. For example, the newspaper you can see at the beginning has actual articles about our giraffe family. Look for other details that you will probably miss at first glance.
Kids Free in 2020
Yes, you heard Junior correctly in the spot–as of January 1, 2020, all kids ages ten and under are free to the Ark Encounter and our sister attraction, the Creation Museum! This special promotion will apply to all of 2020 as we seek to provide ways for more families, churches, and organizations to teach children the truth of God's Word and the gospel.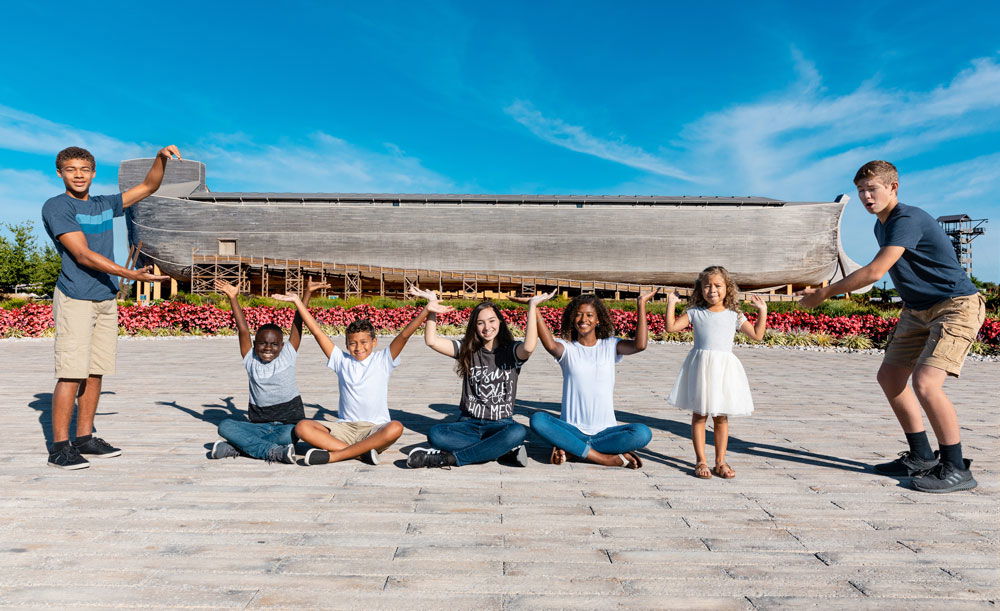 Winter Hours at the Ark
We have also switched to our winter hours. As of December 31, 2019, the Ark Encounter is open from 10 a.m. to 5 p.m. Tuesday through Friday and from 9:00 a.m. to 5:00 p.m. on Saturday (closed Sunday and Monday for maintenance and upgrades). We will return to longer hours and seven days a week starting March 10, 2020.
Start the new year off on a great foot by bringing your friends and family to the Ark Encounter. We are so excited for what God has in store for you!