Enjoy a Pure Flix Movie
Entertainment You Can Trust
In appreciation of your paid admission to the Ark Encounter or your ark membership, we would like to give you and your family a free viewing of a Pure Flix faith and family film during your visit.

Be encouraged by family-friendly movies that everyone can enjoy from our friends at Pure Flix, a Christian movie studio that produces, acquires, and distributes faith and family movies.

Films will be shown in the new Answers Center. Seating is on a first-come-first-served basis.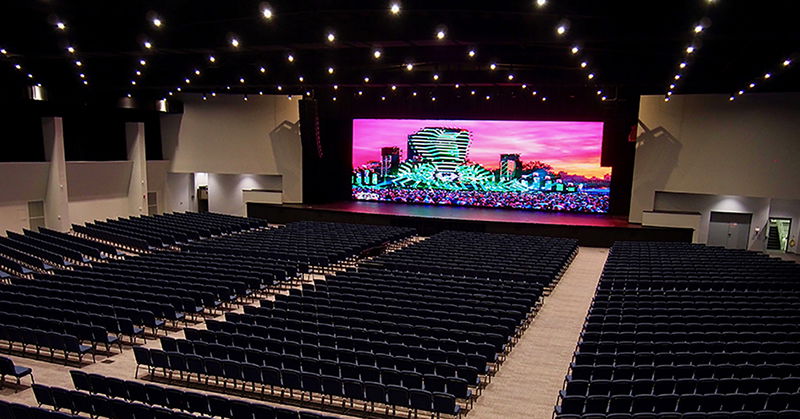 Movie Schedule
| Date | Day | Time | Movie |
| --- | --- | --- | --- |
| April 15 | Monday | 5:30–7:30 | Saving Winston |
| April 16 | Tuesday | 5:30–7:30 | Brother White |
| April 22 | Monday | 5:30–7:30 | Finding Normal |
| April 23 | Tuesday | 5:30–7:30 | The Book of Daniel |
| April 25 | Thursday | 5:30–7:30 | Faith of our Fathers |
| April 29 | Monday | 5:30–7:30 | Forgiven |
| April 30 | Tuesday | 5:30–7:30 | The Book of Ruth |
| May 2 | Thursday | 5:30–7:30 | Camp Harlow |
| May 6 | Monday | 5:30–7:30 | Home Beyond the Sun |
| May 7 | Tuesday | 5:30–7:30 | Saving Winston |
| May 9 | Thursday | 5:30–7:30 | Brother White |
| May 13 | Monday | 5:30–7:30 | A Question of Faith |
| May 14 | Tuesday | 5:30–7:30 | Finding Normal |
| May 16 | Thursday | 5:30–7:30 | The Book of Daniel |
| May 20 | Monday | 5:30–7:30 | Faith of our Fathers |
| May 21 | Tuesday | 5:30–7:30 | Forgiven |
| May 23 | Thursday | 5:30–7:30 | The Book of Ruth |
| May 27 | Monday | 5:30–7:30 | Camp Harlow |
| May 28 | Tuesday | 5:30–7:30 | Home Beyond the Sun |
| May 30 | Thursday | 5:30–7:30 | Saving Winston |