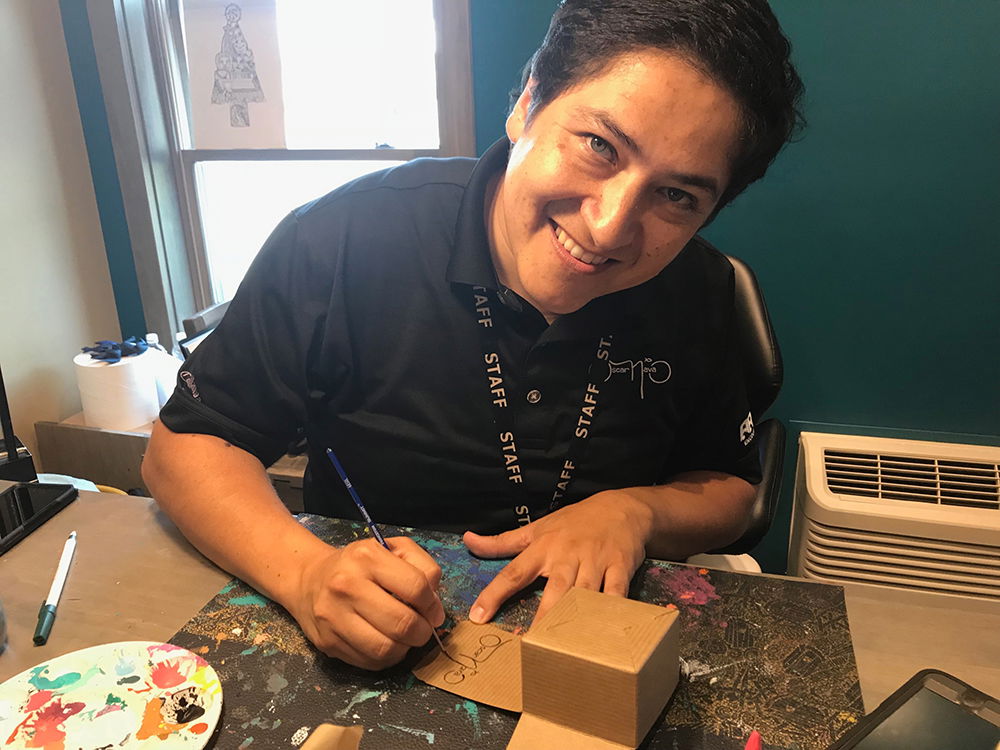 Meet Oscar
Oscar Nava was born in Mexico City, Mexico, and he has enjoyed art since he was a young child. His mother encouraged his artistic abilities.
"I was a very crazy boy, and one day my mom bought a small wood table with a small chair for me. She put me at this table with paper, crayons, pencils, and brushes. I loved the arts from the time I was very, very young. I was maybe five when she started this."
Oscar started making animal forms using small pieces of wood left over from his dad's work. He would then put a magnet on the back and sold them at church on Sundays!
Animals have been a large part of Oscar's work not only as a child, but even today at the Ark Encounter. If you ask Oscar what each chosen shape means on any of the animals he is working on, he has an explanation for each and every one. When Oscar works on his pieces, he draws inspiration from all around him, but his main inspirations are flowers, leaves, and God's creation. He even tries to work a small ark into every piece!
Oscar's favorite piece of work is also popular with guests. You'll see Oscar's Rainbow Covenant mural on the Ark's 3rd deck. It took him three months to complete this piece, working day and night in order to complete it for the Ark Encounters grand opening!
You can also see Oscar's work and purchase your own custom keepsake in our gift shop. These pieces take him a long time to make because each piece is one of a kind. Oscar can also be found doing presentations next to the Rainbow Covenant at select times.
Art By Oscar