Bigger Than Imagination
Experience Bible history at the life-size Noah's Ark! Meet Noah, his family, and the animals on the Ark. The family-friendly Ark Encounter theme park near Cincinnati also features a zoo, zip lines, and timber-frame restaurant.
Have You Ever Wondered . . .
How big was Noah's Ark?
How did Noah fit all the animals?
How did Noah feed and care for all the animals?
How did Noah build the Ark?
We built the full-size Noah's Ark to answer these questions—and more! As you enter Noah's world aboard the massive Ark, you'll tour three decks filled with scores of world-class exhibit bays. These stunning exhibits allow you to experience what Noah's life may have been like.
Ark Encounter Video Playlist
Ark Encounter YouTube Channel
Noah
What was Noah's life like prior to the Flood, what did he look like, and what did he do for a living before he built the Ark?
Learn More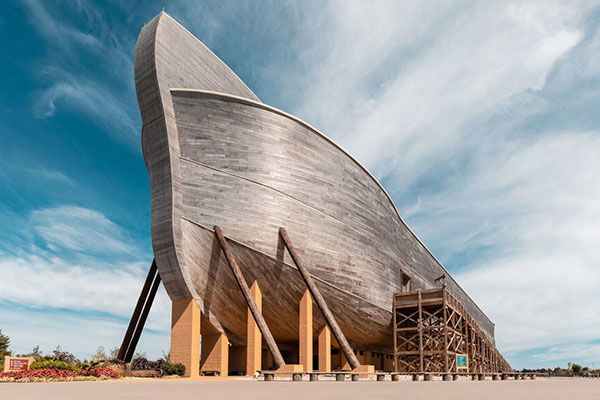 A Massive Structure
Ark Encounter is the largest timber frame structure in the world, built from standing dead timber, in part by skilled Amish craftsmen. The Ark is an architectural and engineering wonder containing three decks of world-class exhibits.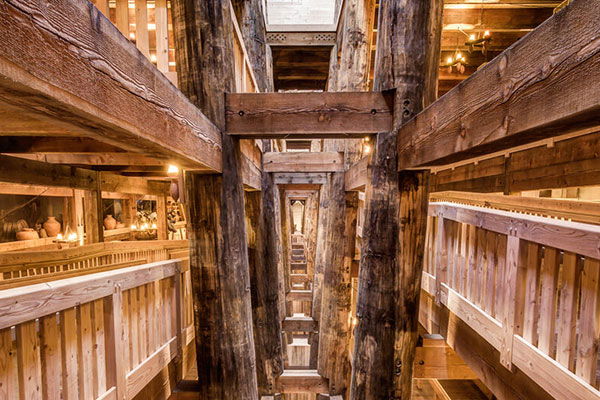 How was the Ark Built?
View this informative booklet detailing the construction of the Ark with spectacular photographs, fascinating statistics, and more.
View PDF
Associated Ministries
Answers in Genesis is the parent ministry for the Ark Encounter and for the following outreaches and publications: