A Flood of Reality Virtual Reality Experience
A Flood of Reality VR experience shows throughout most of the day. Separate timed tickets are required.
Tickets prices are:
Regular (ages 11+): $14.99
Child (under 10): $9.99
Tickets can only be purchased onsite at the Ark Encounter's Truth Traveler building. Due to high demand, we recommend you purchase your tickets at the Truth Traveler building soon after your arrival.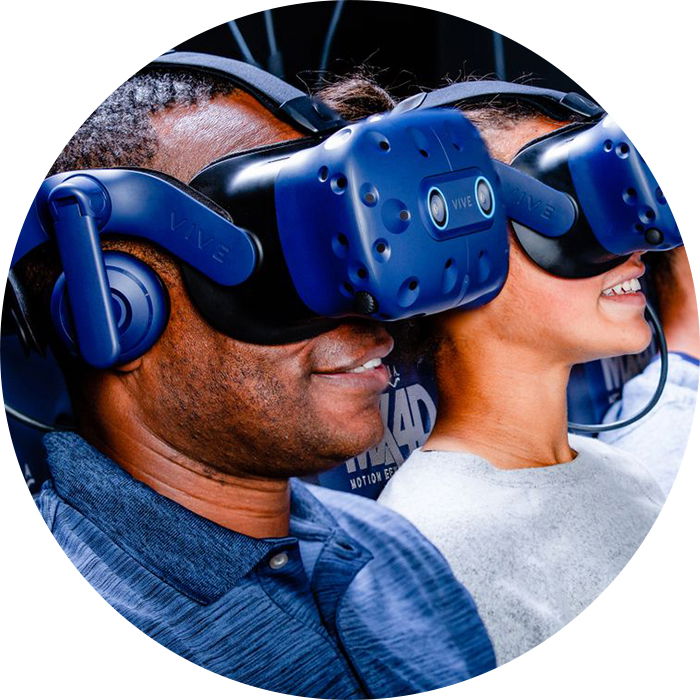 About the VR experience
The Truth Traveler's A Flood of Reality is a totally immersive 4K virtual reality experience that will feel like a "ride," though you will be comfortably and safely seated in MX4D® Motion EFX Experience seats while wearing a state-of-the-art VR headset. Your seat will move and provide a variety of special effects in coordination with what you see and hear in your VR headset.
Advisory: It is recommended that you be at least 40" tall and be able to sit and support yourself to enjoy this experience. This experience may not be appropriate for people who may be pregnant, have heart, back, head, leg, or neck conditions, other physical limitations, or those that may have reactions to scents, fog, or strobe-lighting effects. Closed Captions or subtitles are not included with this experience.
Full advisory and special effects information