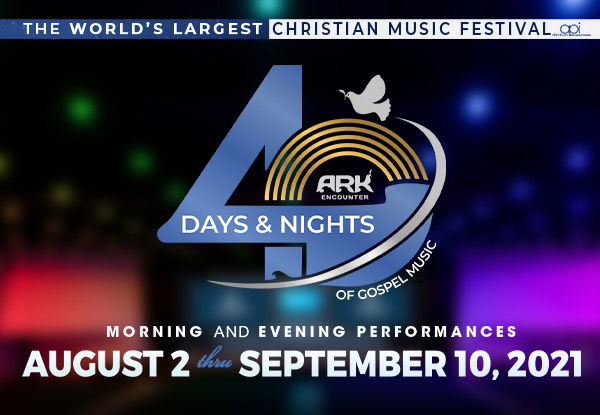 40 Days and 40 Nights of Gospel Music
August 2, 2021–September 10, 2021
The world's largest Christian music festival is coming to the Ark Encounter for 40 days and 40 nights! We're very excited to announce that Abraham Productions will be presenting several dozen gospel music artists live from the Ark Encounter's 2,500-seat Answers Center.
Learn more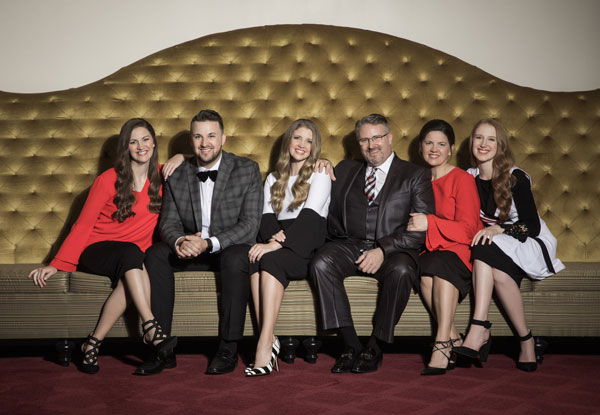 Inspiration Encounter 2021
October 28–30, 2021
Join the Collingsworth Family for 5 power-packed sessions and inspiring, life-changing concert presentations. Throughout the weekend, multiple speakers will inspire you and lift your soul!
Buy Tickets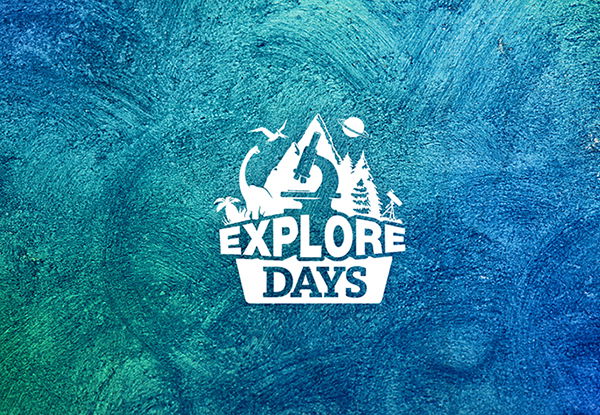 Explore Botany at the Ark
May 19, 2021
Explore Botany at the Ark will investigate the beauty and design of the plant kingdom through a behind-the-scenes experience with the horticulture staff at the Ark Encounter green houses. Open to students in grades 6–12 (ages 11 and up).
Learn More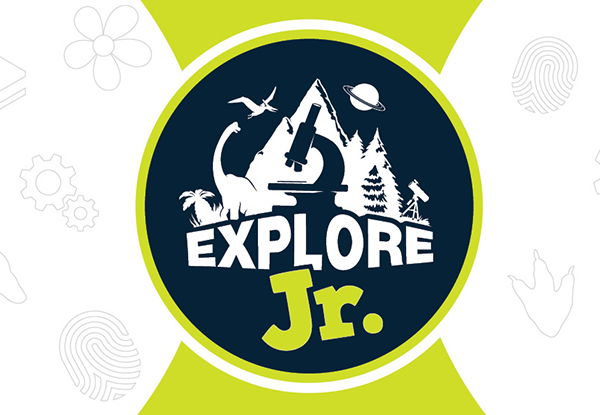 Explore Jr. Zoology at the Ark
May 21, 2021
From cute little sugar gliders to massive camels, Explore Jr. Zoology at the Ark offers an in-depth look at a variety of animals in God's creation. Open to students in grades K–5 (ages five and up).
Learn More
Join us in the Answers Center for special programs, movies and more during the winter, including:
The Building of the Ark Encounter
Amazing Evidence from Archaeology
Evolution vs. God
Animal Encounters
Movies
. . . and more!
Camel Encounter at the Zoo: Enjoy meeting and feeding some of our dromedary camels! Camel Encounter takes place at the camel ride track. Program is weather permitting and runs from January 6 through March 6, 1:00-3:00, on Wednesday through Saturday of each week.
Check daily schedule upon arrival at the Ark Encounter.
Daily Presentations Schedule
| Date | Day | Time | Topic | Presenter |
| --- | --- | --- | --- | --- |
| February 24 | Wednesday | 3:00 p.m. | Are Humans Related to Chimps? | Video Presentation |
| February 25 | Thursday | 3:00 p.m. | The Genesis of the Gospel | Video Presentation |
| February 26 | Friday | 3:00 p.m. | Genesis, Foundations, and How to Impact the Culture | Video Presentation |
| February 27 | Saturday | 3:00 p.m. | One Blood, One Race: The Origin of "Races" | Video Presentation |
| March 3 | Wednesday | 3:00 p.m. | Is the Earth Flat? | Video Presentation |
| March 4 | Thursday | 3:00 p.m. | Dragons, Dinosaurs, and the Bible | Video Presentation |
| March 5 | Friday | 3:00 p.m. | Genesis, Foundations, and How to Impact the Culture | Video Presentation |
| March 6 | Saturday | 3:00 p.m. | One Blood, One Race: The Origin of "Races" | Video Presentation |