Last week, several of our staff members took a group from Ohio Travel Treasures on a special tour of Ark Encounter.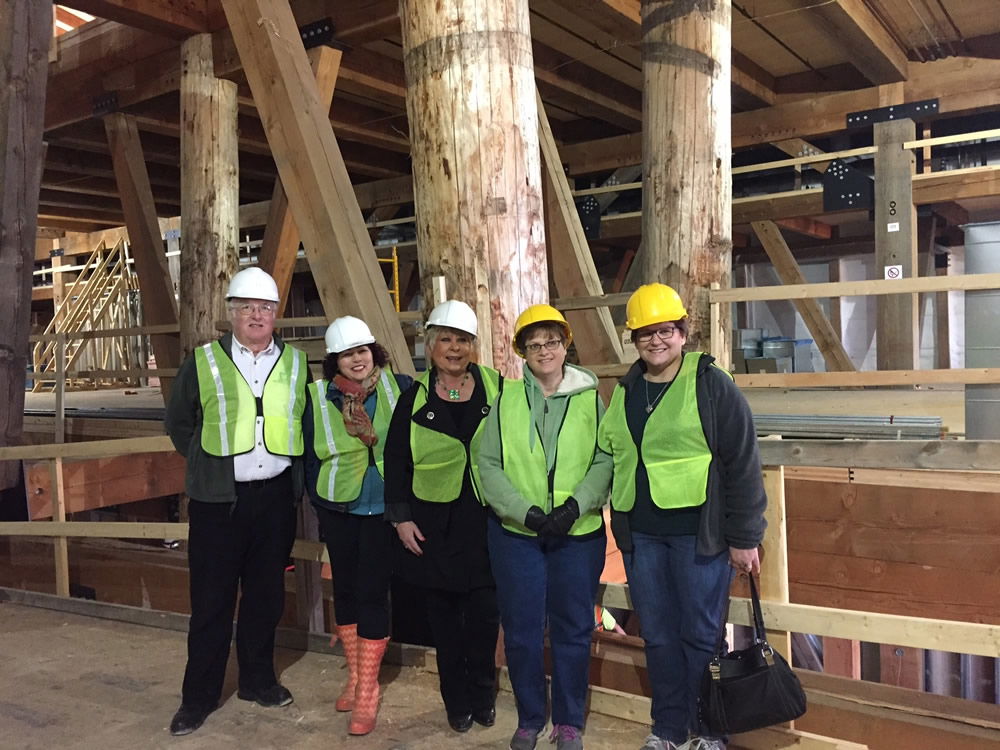 Owner Diane Spahr and four of her staff enjoyed a behind-the-scenes look at the Ark Encounter construction progress.
Ohio Travel Treasures is a receptive tour operator in the Cincinnati area that plans packages and tours that will be marketed to tour operators around the country. Their "Tour of Biblical Proportions" will include a stop at the Ark Encounter and Creation Museum, in addition to several other local attractions.
Not surprisingly, they have already booked a significant number of tours to Ark Encounter and the Creation Museum for 2016–2017.
Opening day (July 7) is quickly approaching! Reserve your spot to visit Ark Encounter during the first 40 days and 40 nights.