Exciting additions are coming to the Ark Encounter in 2019! Let's take a look at what's in store for us next year, and learn how you can help make an impact below.
Answers Center
Construction on the Answers Center at the Ark Encounter, our 2,500-seat auditorium, is in full force, and it is set to open next year. The Answers Center will allow us to easily host conferences, concerts, daily speaking events, and family workshops near our life-size Noah's Ark.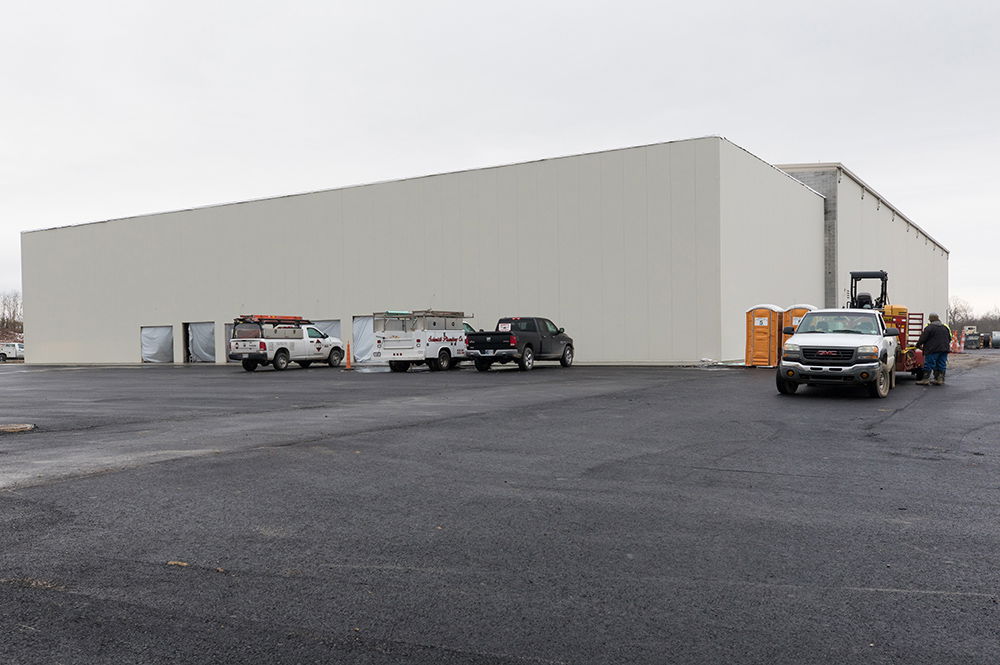 This year, we were also able to move along with plans to include a 10,000-square-foot lobby at the front of the auditorium. This will contain a bookstore where we can offer even more resources to people attending our presentations at the Ark Encounter. In addition to the lobby and auditorium, the Answers Center will also include a basement that has 36,000 square feet for workshop rooms.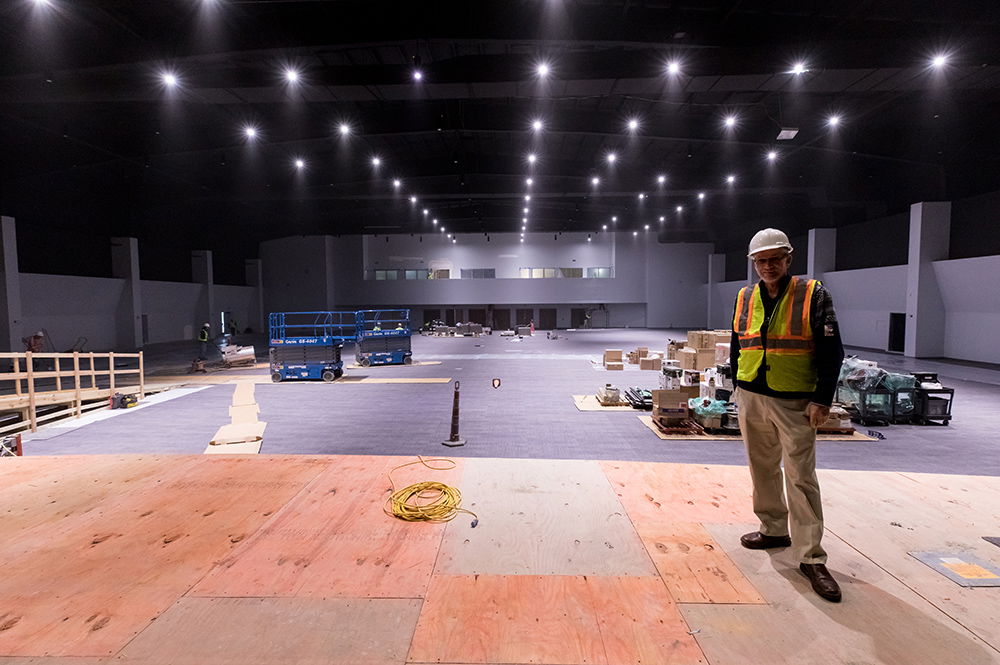 Our Answers Center will host several conferences next year for our parent ministry, Answers in Genesis, including Answers for Women (April 5–6, 2019), Answering Atheists—an AiG Easter Conference (April 17–21, 2019), and Answers for Pastors & Christian Leaders (October 8–10, 2019). Visit each event page for more information.
Ararat Ridge Zoo Expansion
Construction is currently underway at the Ararat Ridge Zoo as well. This expansion will effectively double the size of the zoo, adding 5 animal kinds and around 35 animals—lemurs, peccaries (a kind of pig), a bearcat, a sloth, and more—to the Ararat Ridge Zoo.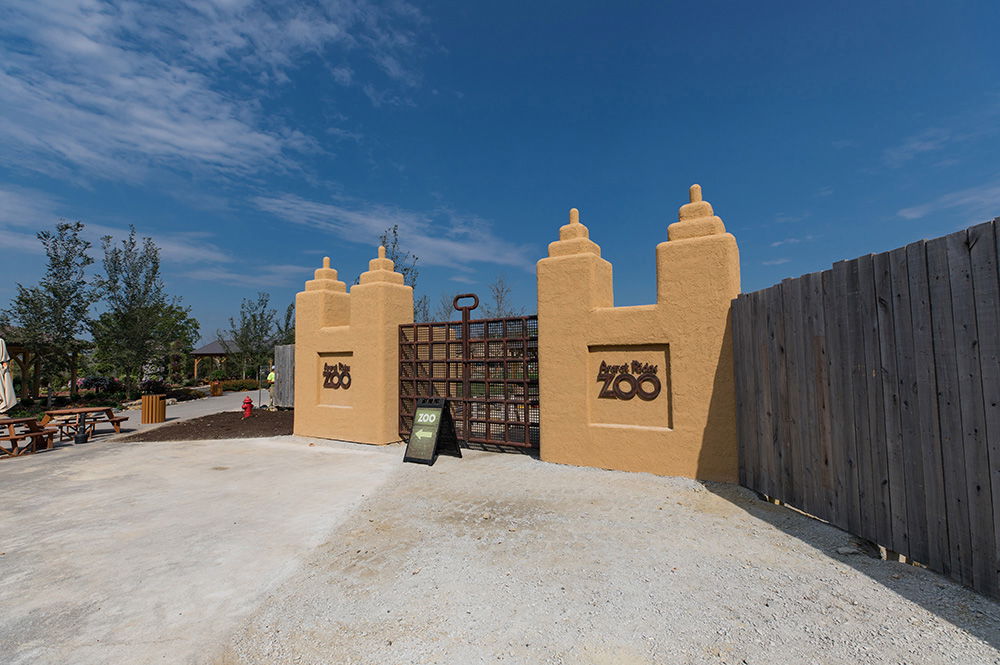 We're also building a stage so we can hold zookeeper talks to explain the concept of animal kinds in more detail using examples we have right there in the zoo (for instance, camels, alpacas, and llamas are all part of the same created kind).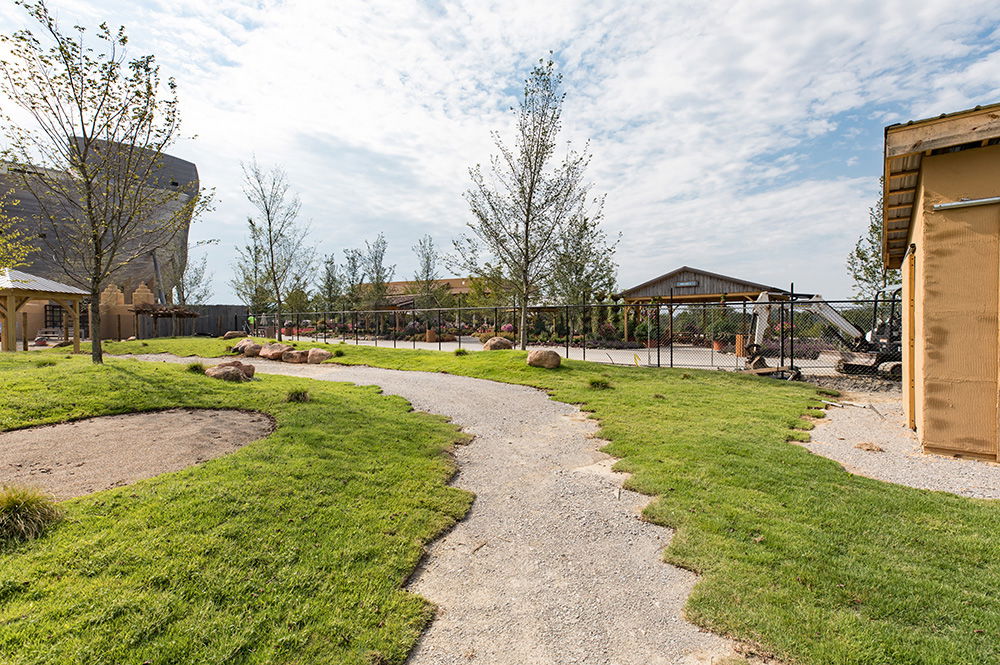 New Playground
Because of our burden to provide more family-friendly experiences, especially for children of all abilities, we were greatly blessed to find a company who builds playgrounds with equipment that is very accessible. The manufacturer calls them "inclusive," but what they mean by this is that the playground equipment is fun, accessible, and welcoming (inclusive) for children of all abilities.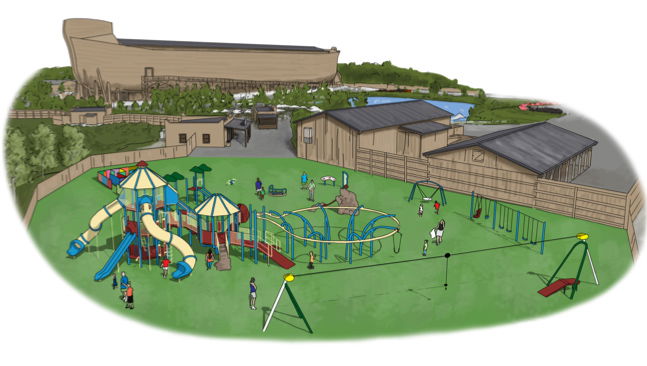 You can read more about our new playground and what it will include in the article, "New Playgrounds and More at the Creation Museum and Ark Encounter" from our CEO Ken Ham.
Double Your Impact
The Lord has provided a special blessing through a matching gift opportunity to encourage your support and to help us make these new additions and upgrades a reality!
This year, generous supporters came together to provide a $1.25 million year-end matching gift—half of the total needed to fund these additions/upgrades. This means any gift you make to these through December 31, 2018, will be matched dollar-for-dollar up to $1.25 million! You can make a year-end gift at AnswersinGenesis.org/donate.
We're very excited about these new additions to the Ark Encounter. Please join us to impact children at the Ark Encounter and Creation Museum and show millions that God's Word and its life-changing gospel message are true!