Need a unique, last-minute Christmas gift? Consider gifting a loved one with one of our incredible conferences coming to the Answers Center in 2020. These conferences feature renowned speakers, an annual pass to the Ark Encounter and the Creation Museum, free parking, and another 2020 conference for 50% off—it's the gift that keeps on giving!
Truth: Uncovering the Lies We Believe
Satan is crafty, and he mixes truth with error making it hard to discern right from wrong. But when we understand and embrace God's Word, we will know the difference between the truth and the lies, and we will not be deceived. We will be able to hold fast to Christ, and we will be equipped to help others live out their faith with a sincere heart. Join us for Answers for Women, March 27-28, 2020.
We hear from so many women who have shared that Answers for Women is always such a time of encouragement and in-depth teaching from God's Word—that's why they keep coming back year after year. Featuring Kay Arthur, founder of Precept Ministries International, Ken Ham, Dr. Georgia Purdom, and more, this conference will equip and edify the women in your life in a powerful way.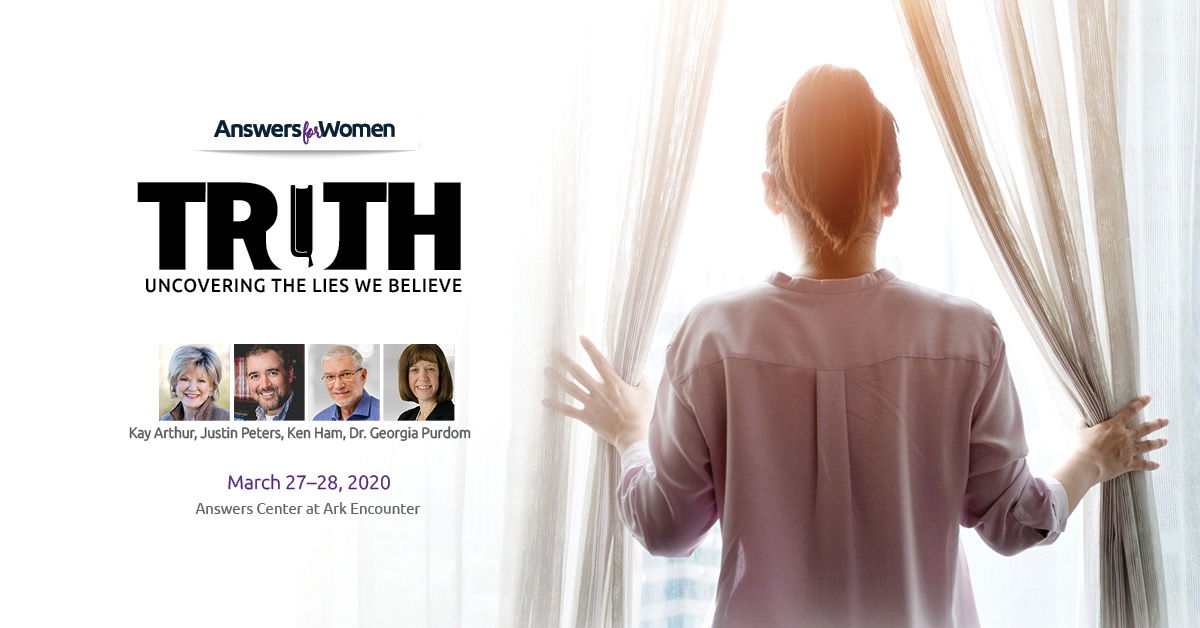 Climate Change: Physical and Spiritual
We're seeing catastrophic spiritual climate change throughout the West, and the only way to fight it is with the truth of God's Word and the gospel of Jesus Christ. Environmental climates change, but there's no reason for the climate despair paralyzing the younger generations or the alarmism of the media and many scientists.
Get answers to the radical climate change happening in our culture, and the not-so-radical climate change happening in the environment. Learn from Ken Ham, Ray Comfort of Living Waters, Dr. Cal Beisner of Cornwall Alliance and more at our one-of-a-kind Easter conference.
The conference will dramatically conclude with a sunrise service in the Answers Center April 12, with a special message from Ray Comfort and worship led by Michael O'Brien, followed by a brunch at Emzara's Buffet. Save the date for April 9-12, 2020, to be armed with answers to combat the panic sweeping through our culture, pointing people toward the hope of the gospel.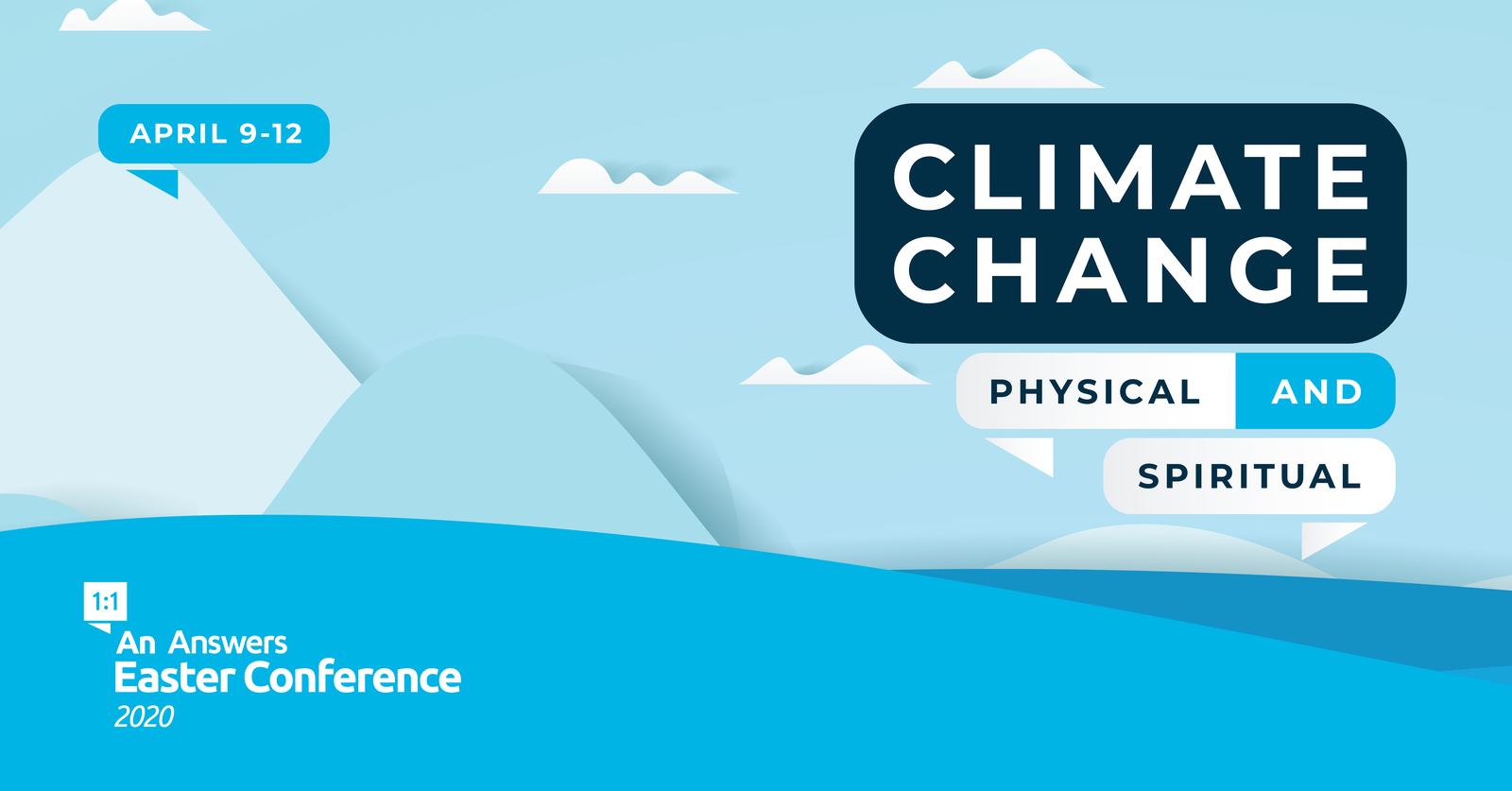 The Bible & Sexuality: Practical Answers for Today's World
Issues of sexuality and gender are permeating and dividing our culture—and it's only getting worse (just take a look at recent news headlines)! Christians need to get equipped with answers and practical tools to navigate an ever-changing culture and a domineering sexual revolution.
That's why the Bible and sexuality is the theme of our annual Answers for Pastors and Leaders conference. The event is open to everyone. Whether you're a pastor or a pastor's wife, a Christian leader, a high school or college student, a parent, a grandparent, or a believer concerned about what's going on in the culture, this conference is for you.
Learn from Ken Ham, Joe Owen, Dr. Georgia Purdom, and more at this incredible, socially relevant conference. On October 6-8, 2020, we will equip pastors and leaders to restore the hope and truth of the gospel in our society today.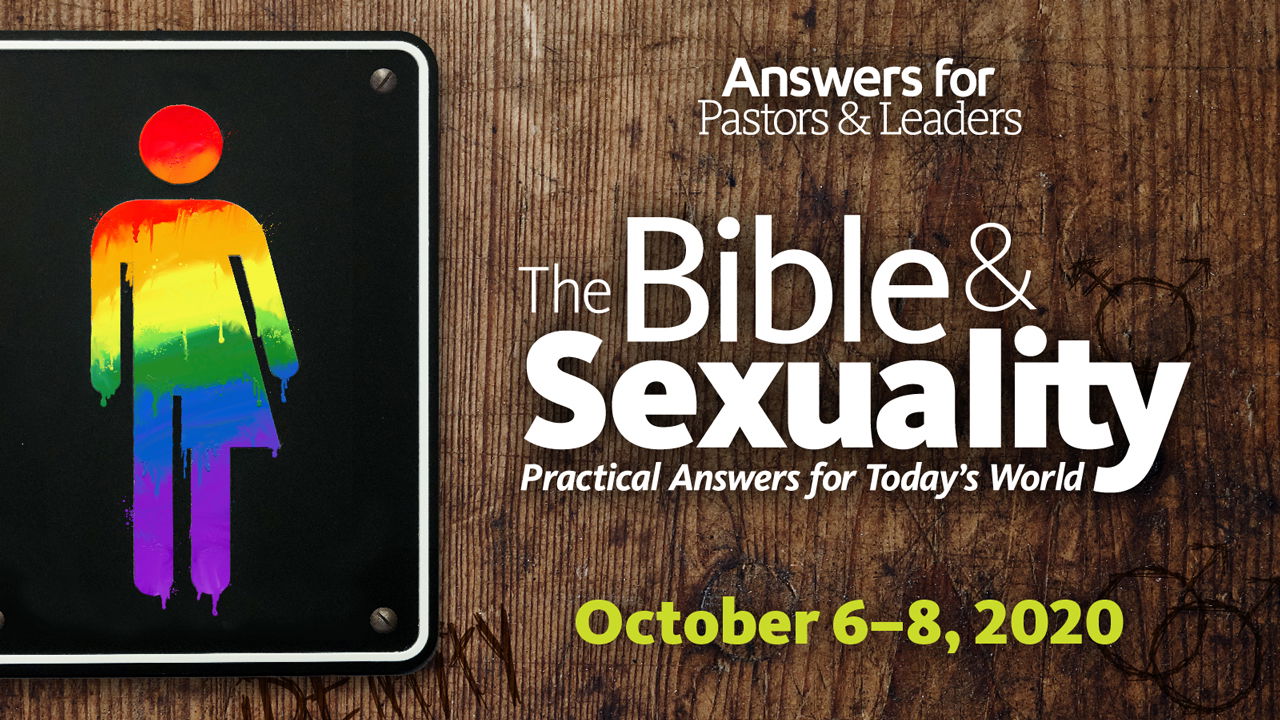 Have someone in mind who needs to be at one of these incredible, life-changing conferences? Visit our event page to learn more and give the gift of an unforgettable experience this holiday season.