Are you looking for a last-minute Mother's Day gift? If so, we have several ideas that your grandmother, mother, and wife will love!
Spend the Day at the Ark Encounter with Her
To celebrate moms, we're offering all mothers (whether by birth, adoption, or pregnancy), free admission to the Ark Encounter and our sister attraction, the Creation Museum, on Sunday, May 9, 2021. We hope many moms will take advantage of this special deal and get equipped to think biblically and have answers for the questions of our day—all during a fun day at one or both of our attractions.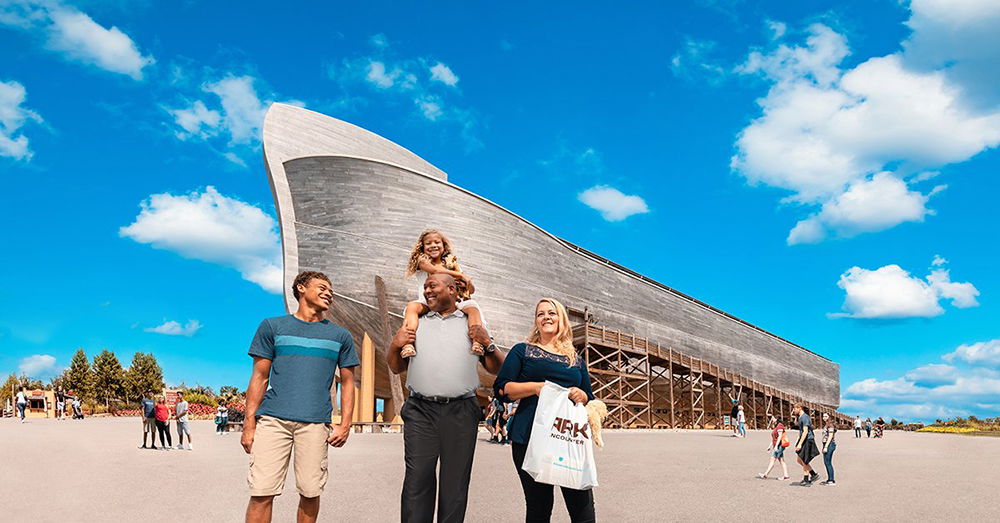 And remember, children ages 10 and under receive free admission as well, so this is the perfect time to explore all three teaching decks inside our life-size Noah's Ark, travel back in time with our virtual reality experience, catch a presentation or concert in the Answers Center, visit animals from all over the world in the Ararat Ridge Zoo, and so much more! (Some activities are an additional cost.)
Give Her Unlimited Visits
Give the special ladies in your life a gift that keeps on giving all year with an annual combo pass. With an individual or family annual combo pass, you can visit the Ark Encounter and the Creation Museum as many times as you'd like within one year, and you will also receive free "in and out" parking for one vehicle at both attractions. When you purchase an annual combo pass, you have even more time to experience all that both attractions have to offer, including access to over 80 concerts featuring over 40 different artists during our 40 Days and 40 Nights of Gospel Music at the Ark!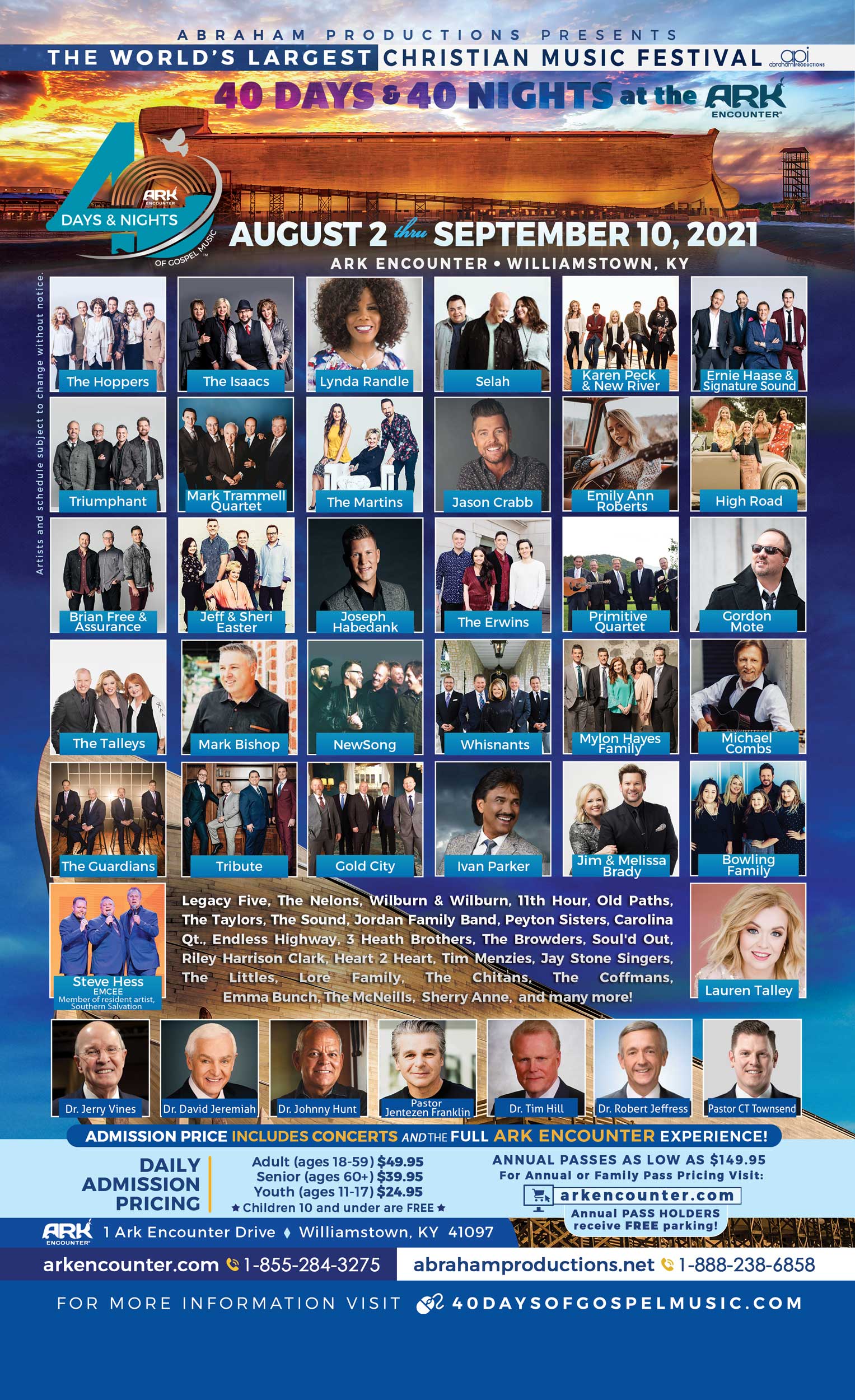 Register Her for Our 2022 Answers for Women Conference
Another wonderful gift idea for your mom, wife, or grandmother is registration to our upcoming 2022 Answers for Women conference, March 31–April 2, 2022, here at the Ark Encounter. During this conference, women will become equipped to stand rooted in the Word of God, right in the midst of a twisted generation. They'll hear from engaging, passionate speakers who love God's Word and provide practical tools for living out faith in a dark world.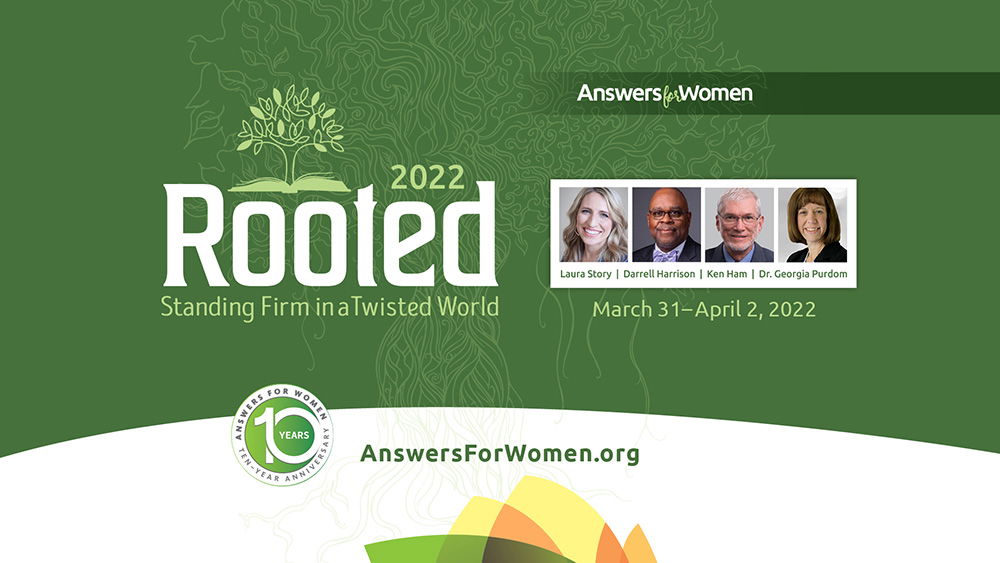 Speakers include:
Darrell B. Harrison of the "Just Thinking" podcast
Ken Ham of Anwers in Genesis
Dr. Georgia Purdom of Answers in Genesis
Biblical counselor Martha Peace
Kyle Mann of The Babylon Bee website
Cong. Mike Johnson, an attorney who represents Louisiana in the US Congress
Bill Jack of Worldview Academy
Singer/songwriter Laura Story
Author/speaker Debbie Meador
And others!
Laura Story, known for her platinum hit "Blessings" will be performing in concert and sharing her powerful testimony. It's going to be a wonderful conference—and each registration includes free admission to both the Ark Encounter and Creation Museum. Complete a gift registration today at AnswersforWomen.org.
Equip Her with Faith-Building Resources
Consider resources that will equip your mother and encourage her in her faith with the Mother's Day sale on AnswersBookstore.com. On this special sale page, you'll find gift suggestions such as past conference DVDs, apologetics books, magazine issues, and more, plus enjoy a free video from our 2021 Answers for Women conference.
One of the most popular sessions from the 2021 Answers for Women's conference was Amy Spreeman's "Ten Popular Lies Women Believe." And we're giving you free access to this video now through May 11, 2021. Simply visit our sale page, click play, and view this encouraging session.
We're also offering a special $25 coupon for your Mother's Day shopping. Here are a few suggestions of gifts that moms love and that will encourage and equip them in their walk with Christ:
You can find all these products, and more, on the special Mother's Day sale page. Enter code GIFT2105 for $25 off your $99 purchase through May 11, 2021.
As you plan what you will be doing for the special ladies in your life this Mother's Day, we hope you find these ideas helpful—and that we see you at the Ark Encounter on Sunday, May 9, 2021!