We work hard to ensure both the Ark Encounter and the Creation Museum are accessible for all our valued guests, no matter when they come to visit. But one weekend each year, we host a program especially for those in the Deaf community.
We've been hosting Deaf Days for over ten years, and guests love this special program! We're excited to announce that this special event will be returning to the Ark Encounter and the Creation Museum April 30–May 1, 2022. Learn more about what you will experience when you join us for Deaf Days below.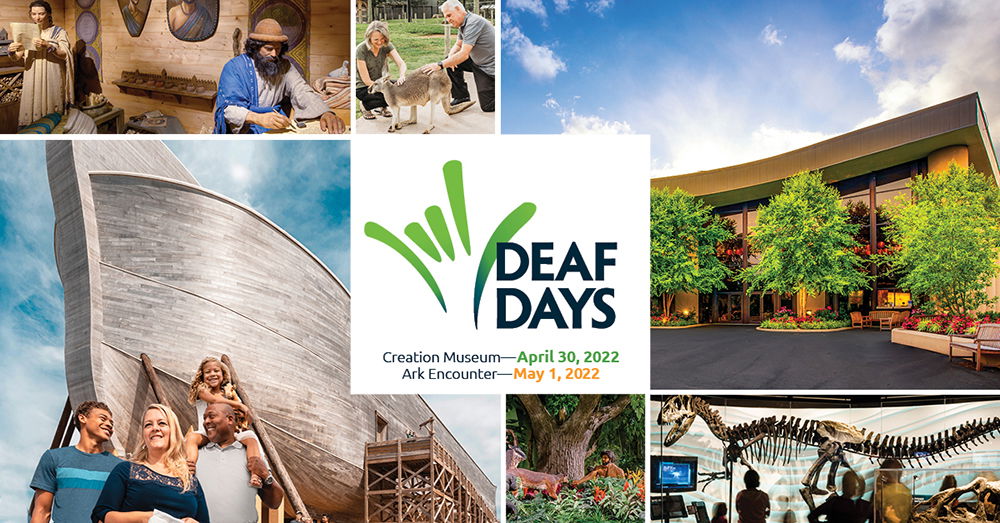 Ark Encounter: Sunday, May 1, 2022
Begin your day with a fellowship opportunity before a Deaf-led worship service inside the Answers Center on Sunday, May 1, 2022. The day will also feature a drama experience with Deaf Missions Bible Drama and Colin Analco.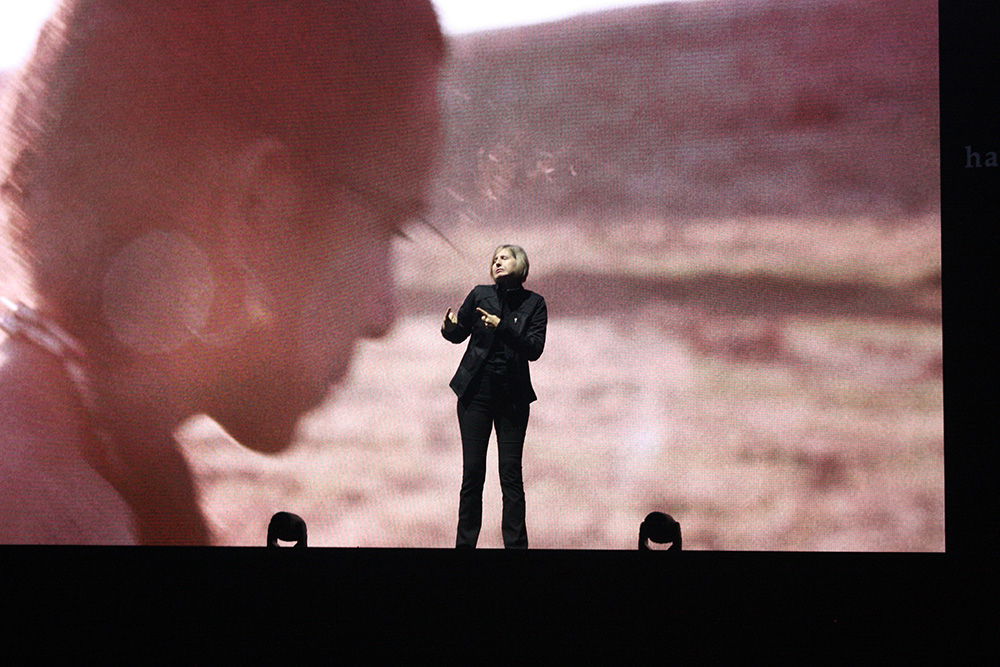 Tour the three decks of teaching exhibits inside the life-size Noah's Ark, walk the beautiful grounds, see the animals and presentations in the Ararat Ridge Zoo, bring the kids to the playground, and more during your Deaf Day visit! Our theaters and presentations will be ASL-interpreted and closed-captioned.
Creation Museum: Saturday, April 30, 2022
Arrive a day earlier and experience Deaf Day at the Creation Museum! Enjoy Timeline of the Bible in History, a presentation with Casey Analco and Matthew Keller, on Saturday, April 30, 2022. You'll also be able to explore all that the museum has to offer, including the walk through biblical history, 4D Special Effects Theater, Stargazer Planetarium, gorgeous springtime botanical gardens, and more. And, don't forget to stop by the Eden Animal Experience and the playground! As with the Ark, theaters and videos throughout the Creation Museum will be ASL-interpreted or closed-captioned.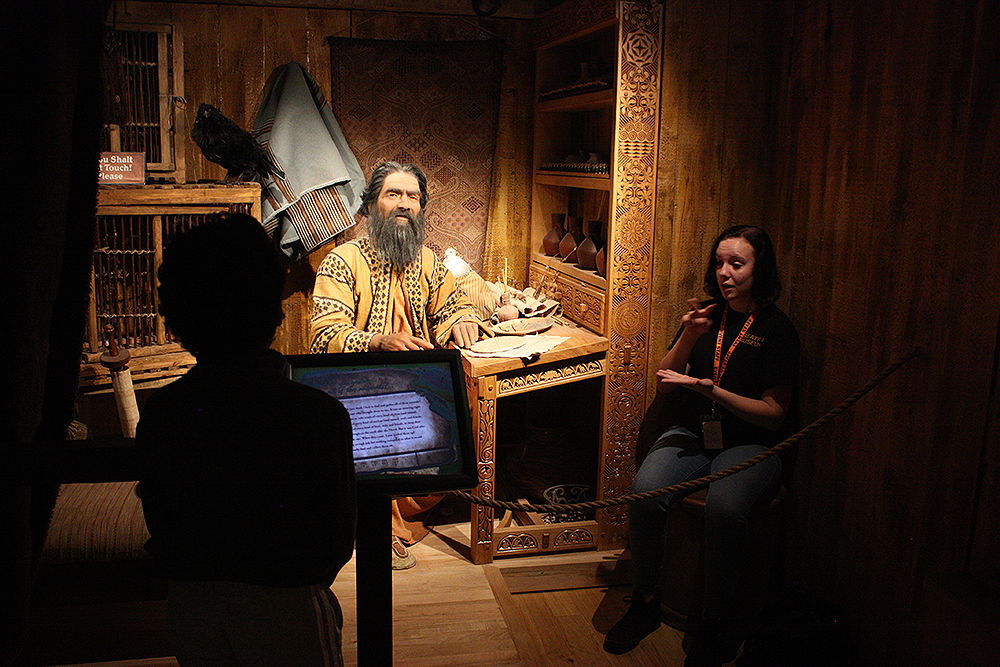 It's going to be a wonderful event, and we encourage you to spread the word so we can reach many in the Deaf community with the truth of God's Word and the gospel. Register today on the Deaf Days event page, and start planning your trip!