God is glorified as we study what he has made and acknowledge how amazing our Creator is. Your high school student can do just that with high school labs at the Ark Encounter or the Creation Museum. This opportunity allows homeschool, Christian school, or public school students to enjoy hands-on lab experience while learning through the lens of a biblical worldview. Learn about our two lab formats below.
One Week Lab Intensives at the Ark Encounter
Taking place in our brand-new, fully-equipped lab in the lower level of the Answers Center at the Ark Encounter, students will complete fifteen essential labs over just five days. This is a great (and much-requested!) option for families from outside our local area. This summer, we're offering biology (June 20–24) and chemistry (June 27–July 1) lab intensives.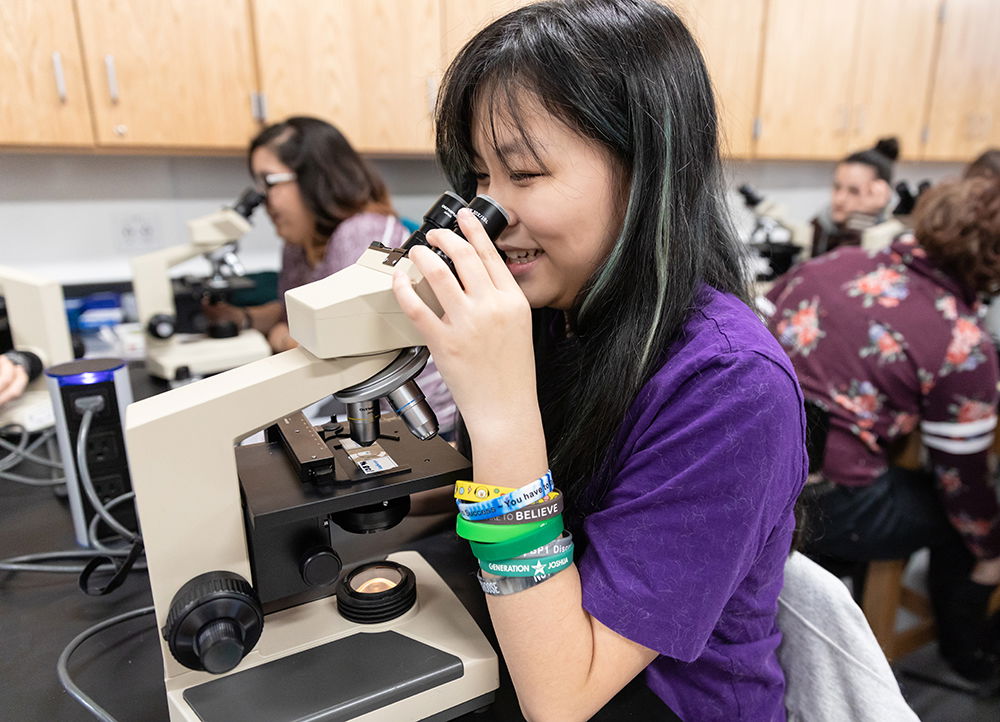 Labs Throughout the Year
With this option, students complete twenty-four labs over twelve days, spread throughout the school year (August to March or April). At the Ark Encounter, we're offering biology labs, and the Creation Museum will host biology, chemistry, environmental science, forensic science, and physical science labs for the 2022–2023 school year.
If you have a high school student, we encourage you to check out our exciting lab programs. It's an opportunity like no other to have them study hands-on science in a way that honors and glorifies the Creator and will equip them to stand on the authority of God's Word from the very first verse.