As we approach the end of 2022, we are looking ahead to a phenomenal project at the Ark Encounter that will enable an extremely powerful presentation of the gospel. This year, you have the opportunity to partner with us so we can house our stunning indoor model of first-century Jerusalem.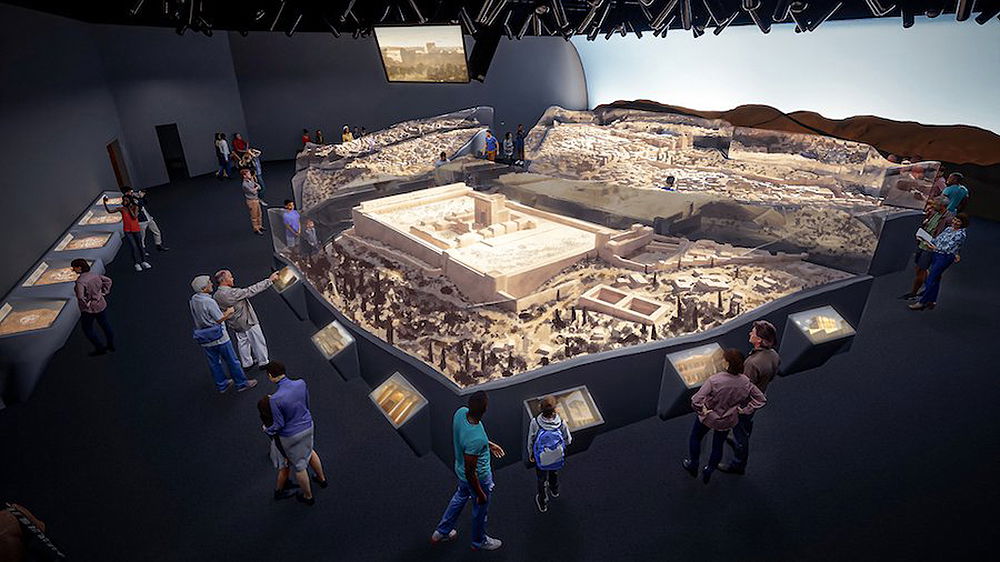 The Jerusalem model will be one of the world's largest and the most up-to-date, benefiting from all the latest archaeological research. It will be a powerful teaching tool at the Ark Encounter—we can't wait to share it with you!
Learn more about this exciting project with Ken Ham, our founder and CEO, and our president Joe Boone in the video below:
This model will be divided into three pieces, so guests can walk around and through the models while enjoying the intricate details (there will be so much to look at!). This three-part model will be integrated with cutting-edge technologies to enhance your understanding of the city that witnessed so many key events recorded in Scripture.
And, of course, like everything we do, we will be providing a lot of associated teaching, including apologetics for the historicity of Jesus and the truth of the Gospels and the New Testament. The teaching will help guests discover the accuracy of the Bible, corroborated by archaeology, and the importance of the great commission.
Double Your Impact
The new combined Jerusalem building and Welcome Center is the focus of our 2022 end-of-year campaign. And we're thrilled that, thanks to generous supporters, we can offer a matching gift again this year. Every donation will be matched, dollar-for-dollar, up to $8.5 million!

This new addition to the Ark Encounter is needed to impact future generations with the truth of God's Word and the saving gospel. Thank you for helping us get this exciting project underway. God is blessing this ministry in amazing ways!