"This will be an amazing teaching carousel with lots of artwork and signage about the flood account in Genesis and the animal kinds on the ark. Families will love it! I believe it's going to be extremely popular and another great addition to our family playground area at this world-class Christian themed attraction."

–Ken Ham
Carousel rides are included with Ark Encounter admission.
Experience our Italian-made carousel and take a ride on a T. rex, Quetzalcoatlus, elephant, or another custom-made representative of a biblical kind! The deck of this carousel is set flush with the floor and includes a wheelchair securement system, providing access for all our guests! Learn about the animal kinds represented on this ride and enjoy a series of mural panels depicting the account of the global flood from the animals' perspective.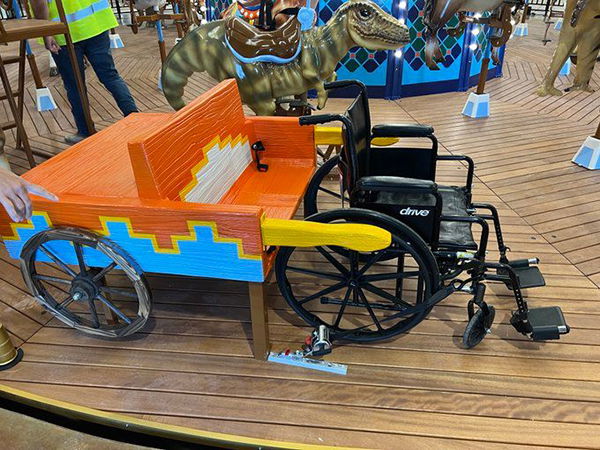 The carousel is indoors and can accomodate 37 riders plus six extra standing people (totaling 43 people). Children must be two years or older and at least 36" tall to ride, and must be accompanied by a parent unless they are over 48" tall. The ride is two minutes long and is included with general admission.