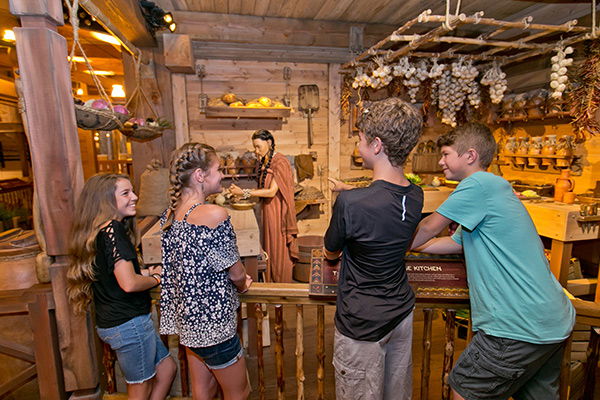 Scavenger Hunt
After the Ark is closed for the day, set off on a special scavenger hunt of the stunning exhibits on all three decks.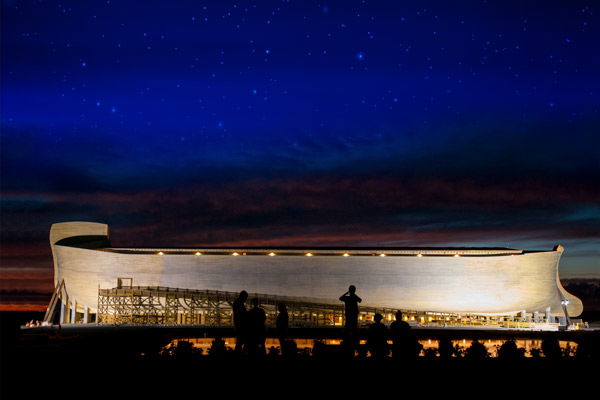 Late-Night Fun
After the scavenger hunt, settle in for an entertaining and educational video, and grab a bedtime snack before falling asleep aboard the Ark.
Overnight at the Ark Encounter includes the following:
Specialized overnight program staff support
Entertaining and educational video
Scavenger Hunt with educational review
Private access to all three decks of stunning exhibits aboard the Ark after hours
Late-night snack
Ark Encounter branded sleep mask
Public Safety onsite
Continental Breakfast in Emzara's Kitchen
Private Animal Encounter, with zoo presenter and animal handler
General Admission to the Ark Encounter
Note: Bedding and shower facilities are not provided.
Prices and Reservations
20 to 40 youth (includes minimum of 4 chaperones): $4,500
41 to 60 youth (includes minimum of 6 chaperones): $5,500
61 to 80 youth (includes minimum of 8 chaperones): $6,500
Request Availability
Payment and Cancellation Policies
Please use the form below to request your reservation before booking a group, in order to confirm details and availability.
A $500 deposit is required at the time of booking.
Final payment is due 60 days before the overnight. See Payment and Cancellation Policy for more information.