Full speed ahead! The excitement surrounding the Ark Encounter is really picking up. On the heels of our Hammer and Peg Ceremony, the architects have been extremely busy finalizing plans for the Ark's construction.
On Friday, May 16, the Troyer Group delivered 120 pounds of documents to UPS to send to the Kentucky Building Department. Here are a couple of photos to give you an idea of what 120 pounds of documents looks like: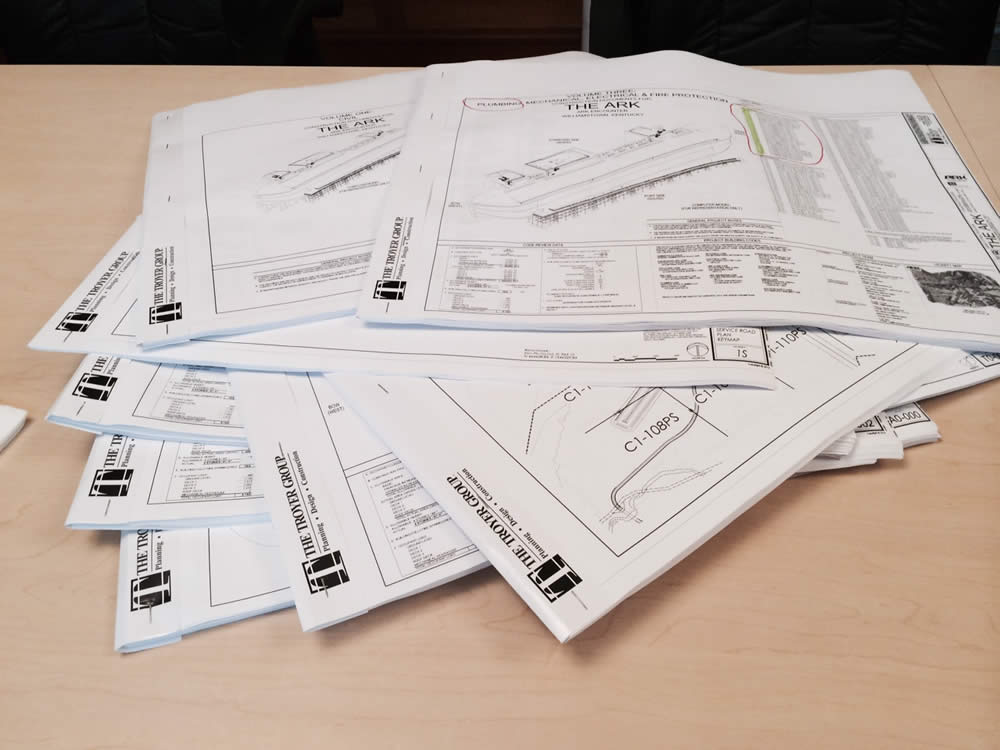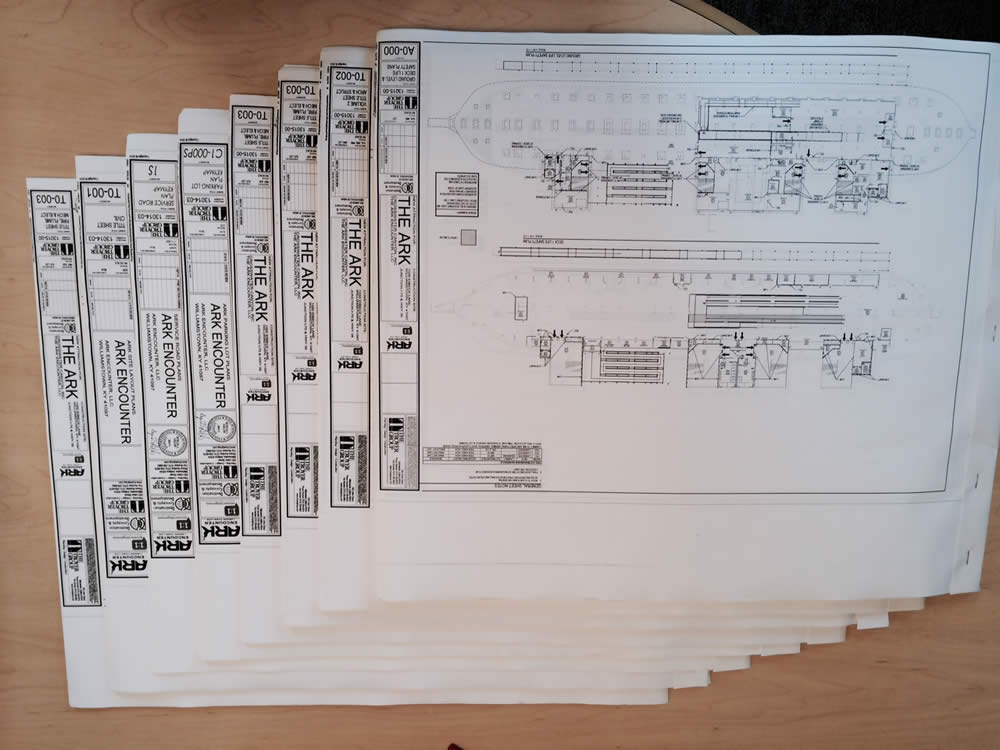 Please keep praying for the team working on the Ark Encounter as well as the "Ark-itects" who are working with our team and with civil authorities to make sure this project is safely constructed in a timely manner.
To learn more about how you can partner with us in this biblically based attraction, please visit ArkEncounter.com.