Today we'd like to introduce you to another one of our amazing AiG team members who is working on the Ark Encounter project: James de Leon.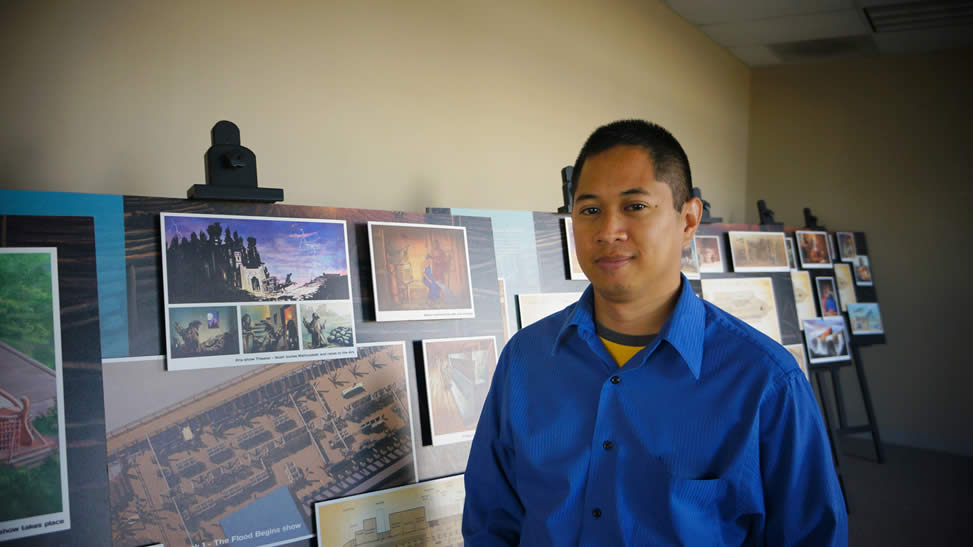 Originally hailing from central South Carolina, James is the project-specific graphic designer. His responsibilities for Ark Encounter include developing signs and graphics.
Having completed a Bachelor of Science degree in graphic design in 1999, and a Master of Arts in commercial art in 2001, James took a job as a graphic designer for the South Carolina Department of Health and Environmental Control in Columbia. As time passed, James longed to apply his calling in a way that was more challenging and rewarding. But after a six-month job search, nothing jumped out at him.
James's father had been faithfully encouraging him to pray about his job situation. James took his father's advice: he ceased applying for other jobs and instead applied himself to prayer. A few weeks later, James was contacted by Jon Taylor, a college friend, who was working as an art director and senior illustrator for the Creation Museum. Jon invited James to visit the museum, noting their need for a graphic designer. A few days later, James took Jon up on the offer and flew to Kentucky.
James shadowed Jon for a couple of days, and before he left, James was offered the graphic design job by design director Patrick Marsh. James accepted the position and continued working at the museum until his transition to the Ark Encounter project this past June.
As you might imagine, James's work can be seen throughout the Creation Museum and grounds. "I love my job," said James. "It's humbling to know that we have a part in sharing the message of what the Creation Museum is about. We're presenting God's Word in print for people to see." James is now bringing his passion and expertise to bear on the Ark Encounter.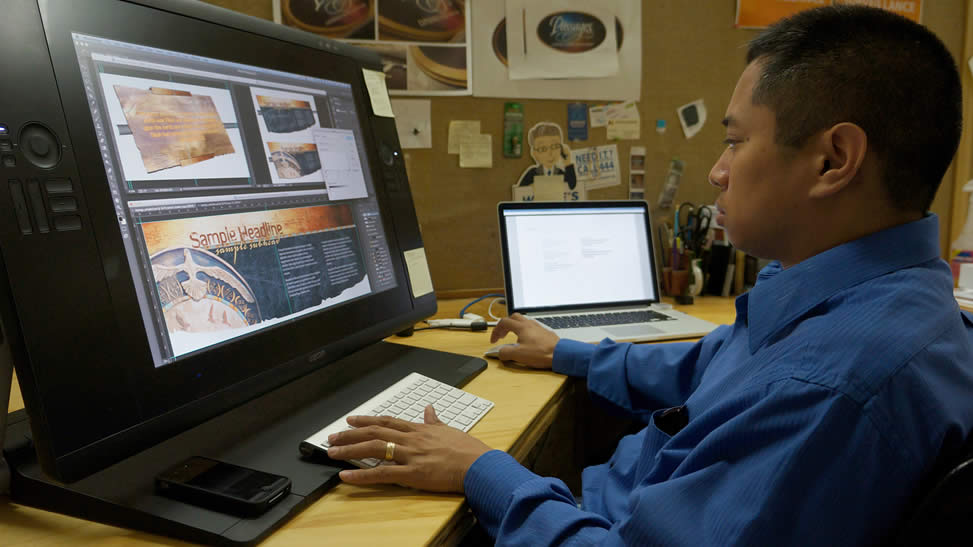 Aside from his wonderful skills as a graphic artist, James is a great guy to work with—we're really grateful to have him on the team. James and his wife Christy are taking steps toward becoming foster parents.