With over four inches of snow on the ground here in Northern Kentucky and temperatures plunging below zero, construction on the Ark may have slowed down on the outside, but work continues at the design studio. Here are a few pictures of the assembly of larger cages that will be placed inside the Ark.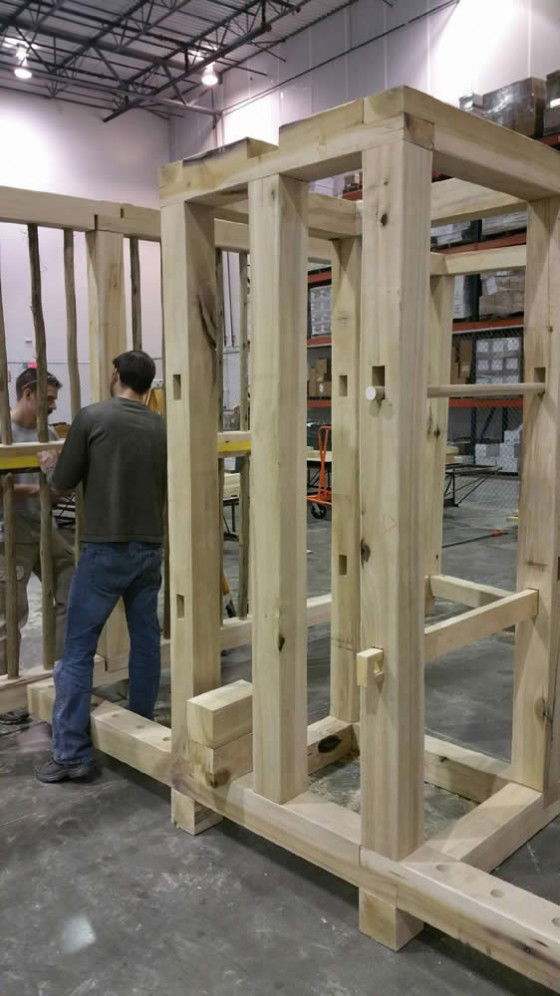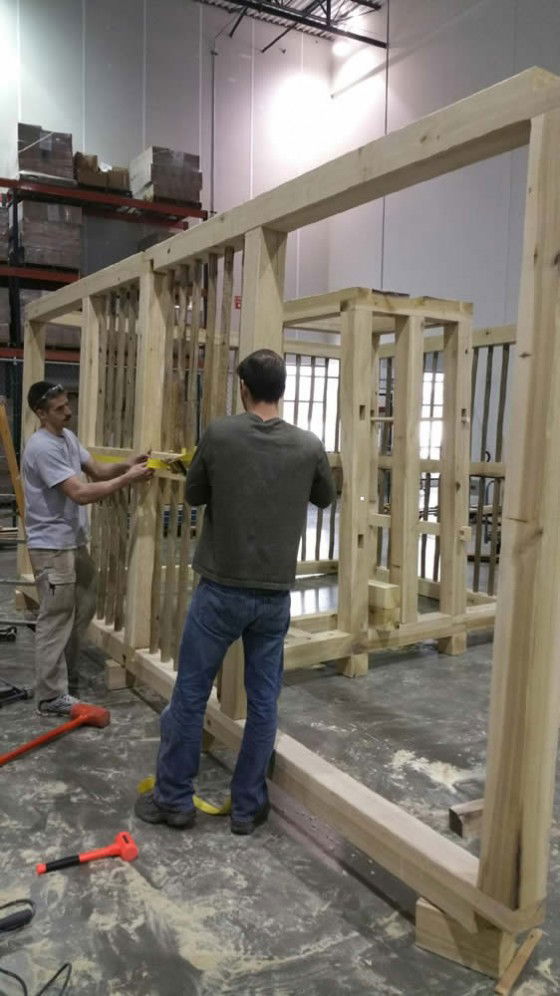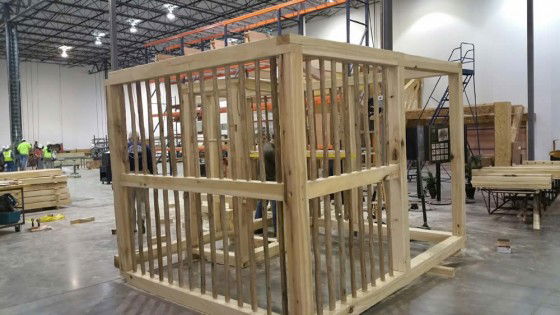 These larger cages are constructed from poplar and eucalyptus. In the meantime, Harrison Craig, the lead technical designer of the Ark project, has finished the prototype of the smaller cages. The smaller cages will be made from cedar and bamboo. A ceramic container will be used as a water vessel.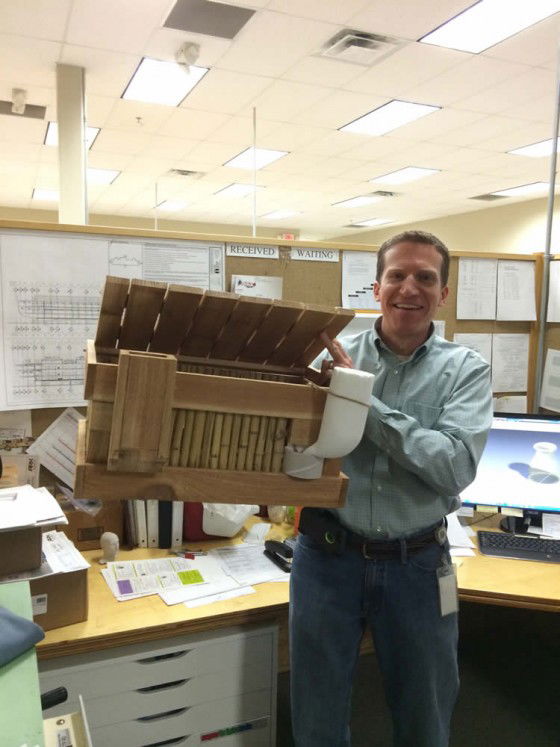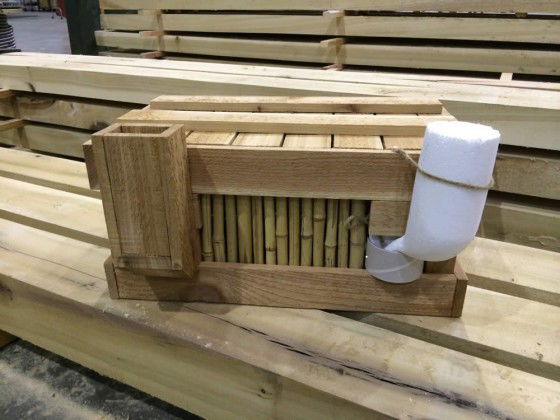 As we continue to build and create items that will be placed in the Ark, we will store them in the warehouse space adjoined to the design studio. Can you imagine the truckloads of items that will need to be shipped down to the Ark Encounter once it is complete? It will be a boatload!