In a unique opportunity for media today, we had over 20 reporters walk through all three decks of the Ark and see the beginning of the installation of the world-class exhibits that will fill 132 exhibit bays. The main body of the Ark is now basically complete and the construction of the stern is well underway. The bow's construction begins in March as we prepare for opening to the public on July 7. The life-size Ark is located in Williamstown, Kentucky, at exit 154 of Interstate 75 (between Cincinnati and Lexington).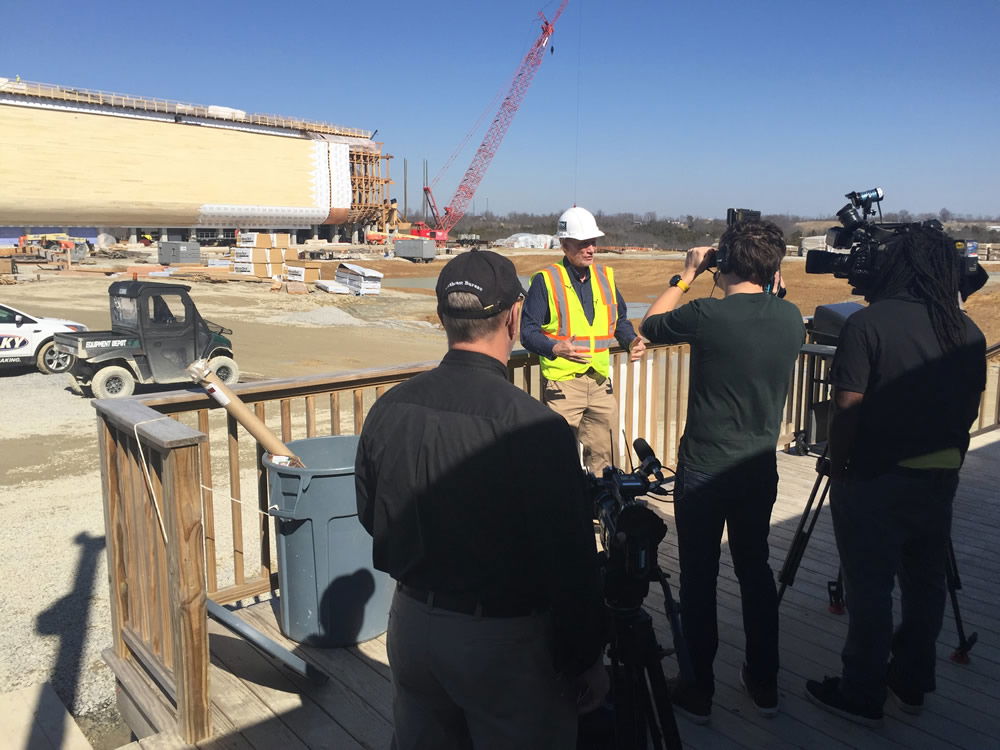 Here is a partial list of the media that came out today:
Canal TV of France
Toronto Star
Boston Globe
Reuters news agency
American Family Association
CBN
National Public Radio
Major Kentucky newspapers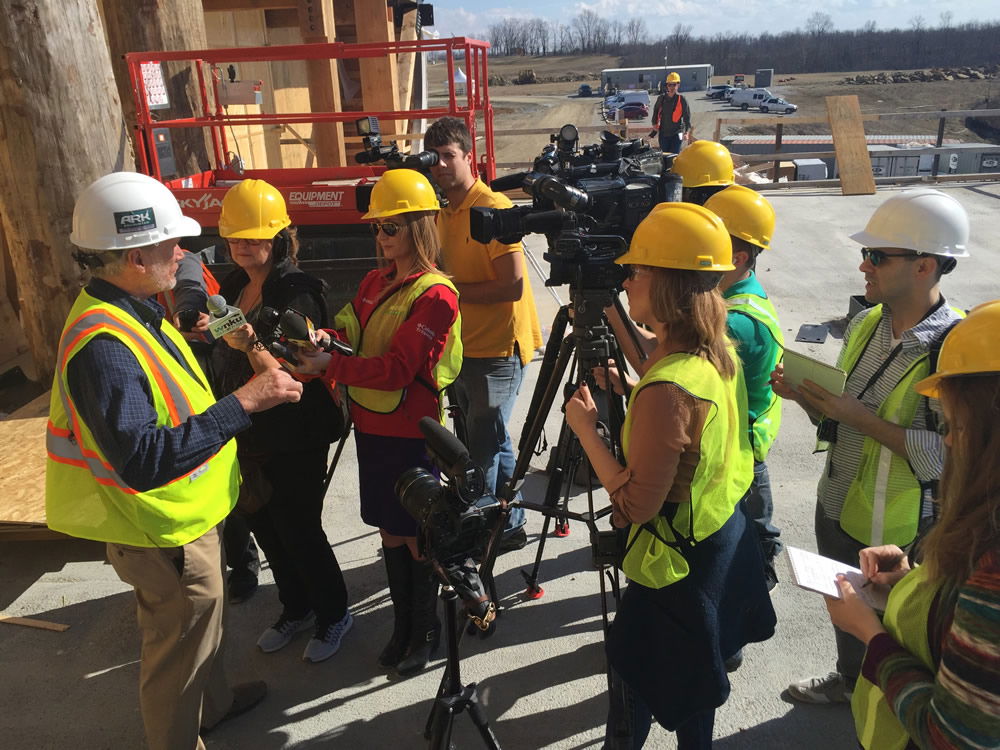 Be on the lookout for Ark coverage in various media outlets over the next week as they report on the progress of the ship's construction and the arrival of more exhibits to be installed inside. For photos and videos on the Ark's construction and to get your tickets, go to ArkEncounter.com.