We are just two days away from our grand opening (July 7), but today we officially cut the ribbon in an exclusive ceremony to usher in this historic moment! Over 7,000 special guests and members of the media joined us for the occasion and to be some of the first to tour our full-size Noah's Ark.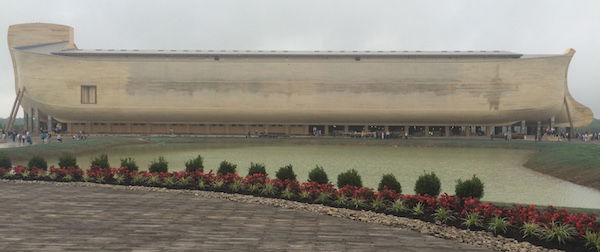 Before the ribbon-cutting ceremony began, Ken Ham started the day with a press conference, fielding questions from the media. The Grant County/Williamstown band then kicked off the event, and flute and shofar players also ushered in the day.
After the construction time-lapse and Names of God videos, Ken Ham took the stage to greet the attendees and thank the many employees and volunteers that made the Ark Encounter project possible.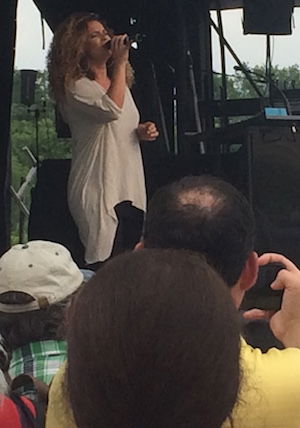 Christian artists Blanca and Megan Duke led the group in worship throughout the ceremony with beautiful renditions of "Amazing Grace" and "How Great Thou Art." Ken Ham and the board of directors placed 12 stones to memorialize the day, followed by Rick Skinner, the mayor of Williamstown, cutting the ribbon. Doves were released as the shofar horns sounded one last time to close the ceremony.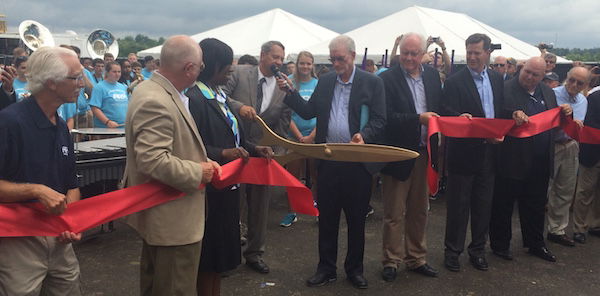 Guests were then invited to take tours of the Ark while Blanca, Phil Joel, The Collingsworth Family, David Lessing, and Soul'd Out performed on the main stage. The day also included presentations from Answer in Genesis researchers and others who have been part of the Ark project.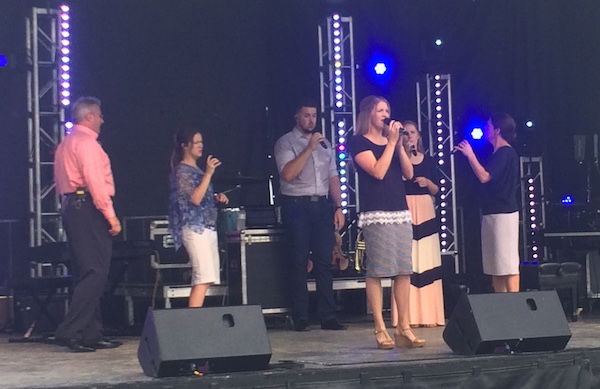 We cannot wait to host you when you visit. Don't forget, as part of our opening celebration, tickets are available for two timeslots during our 40 Days and 40 Nights promotion. Buy your tickets now and be a part of history!