At the Ark Encounter, we are always looking for energetic, enthusiastic, and passionate people who will create the best experience possible for our guests. With positions still available, there are a variety of openings, schedules, and shifts to accommodate most needs.
Maybe you have been on the fence about whether working at the Ark Encounter is for you. Our social media team recently spoke with employees about what they enjoy the most about working at the Ark. Here are eight of the top reasons our staff members enjoy what they do at the Ark Encounter.
Unique Atmosphere
Working inside the Ark Encounter offers a unique atmosphere that is hard to top. Surrounded by the stunning craftsmanship of the structure and the quality of work put into every detail, you can't help but feed off the energy and excitement of our guests as they see the life-size Noah's Ark for the first time.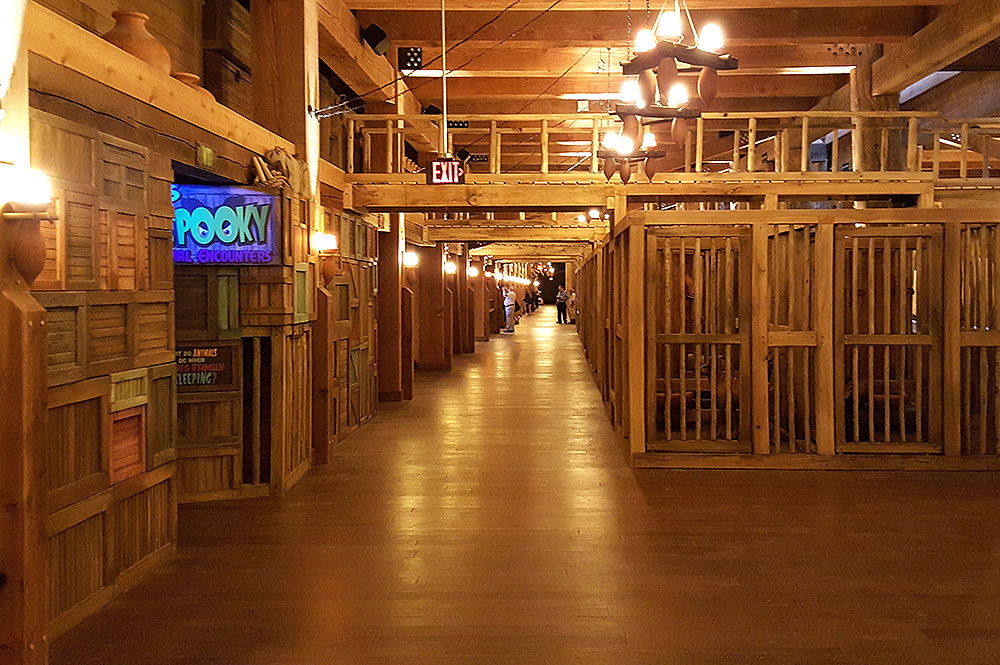 Once in a Lifetime Opportunity
The Ark Encounter offers you the unique opportunity to be a part of history. The Ark is at the beginning of its impact with many more phases and attractions in the works. By joining us now, you will be able to say you were here at the start.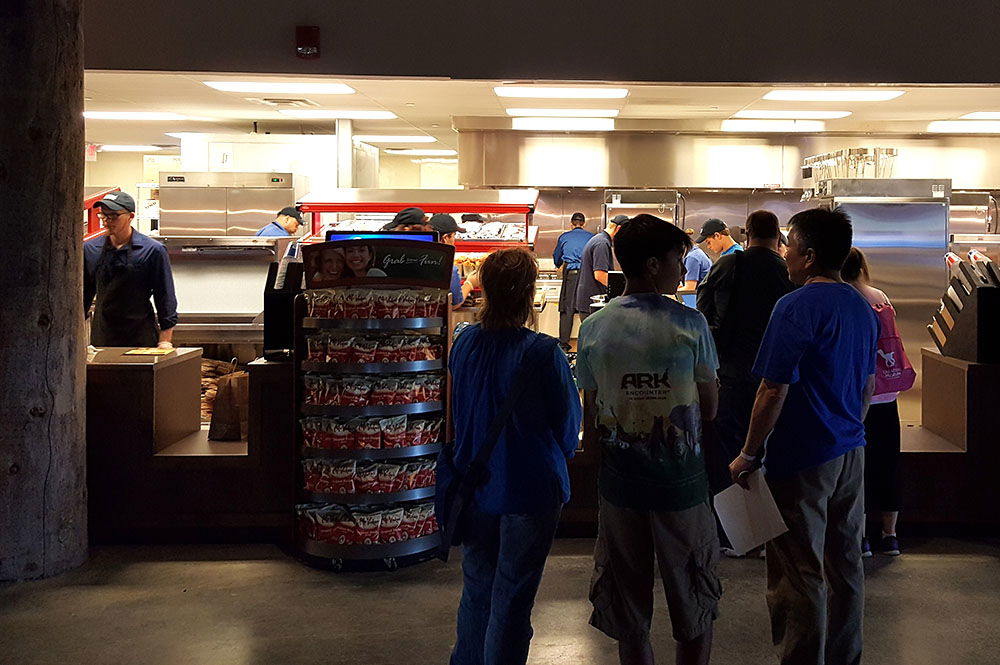 Interacting with Guests from Around the World
Not only are visitors from all over the United States coming to the Ark, but we've also had guests visit from all over the world. Staff members are excited by how many Ark Encounter guests they have been able to meet from other countries including Argentina, Venezuela, Liberia, and Finland.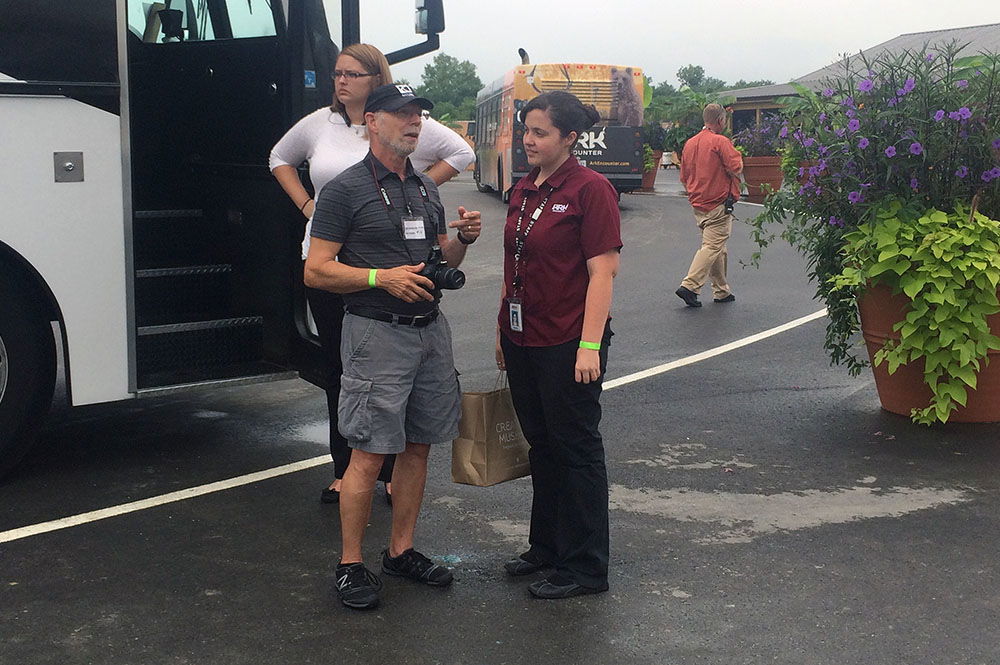 Variety of Positions Available
The Ark Encounter offers employees a variety of tasks to keep the day interesting. From ticket sales to shuttle bus driving and housekeeping to retail, we have many positions available that meet your interest and skill set.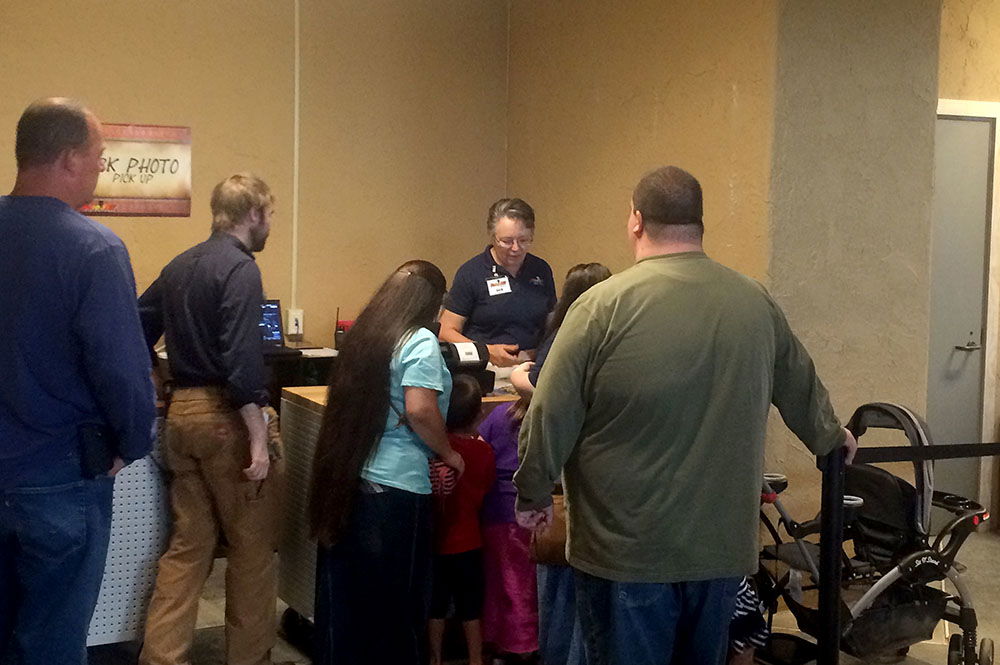 Christian Coworkers
One of the perks that comes with working for a Christian organization is working alongside fellow believers. On a daily basis, you will be surrounded and supported by people who share your beliefs and worldview. You can rely on your coworkers to lift you up, encourage you, and pray for you.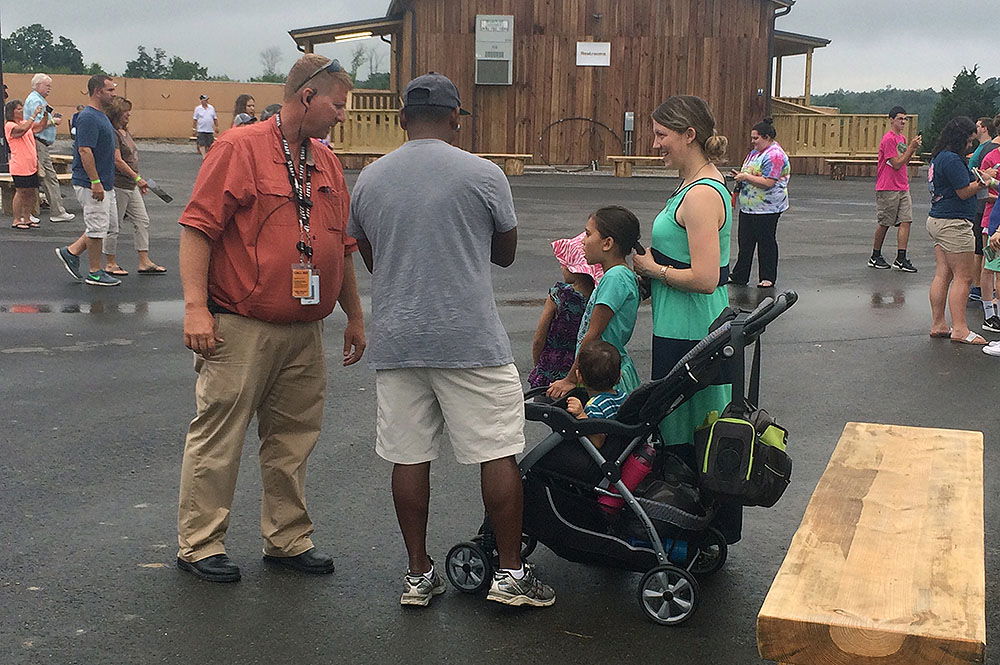 Thousands of Believers
In today's world, it can sometimes feel like you are alone in your beliefs. While the Ark Encounter is designed to be an outreach ministry, many of our staff members are amazed by the number of believers that visit the Ark each day. When you come to work, you'll be reminded that you are not alone and that there are many other people out there who share your faith.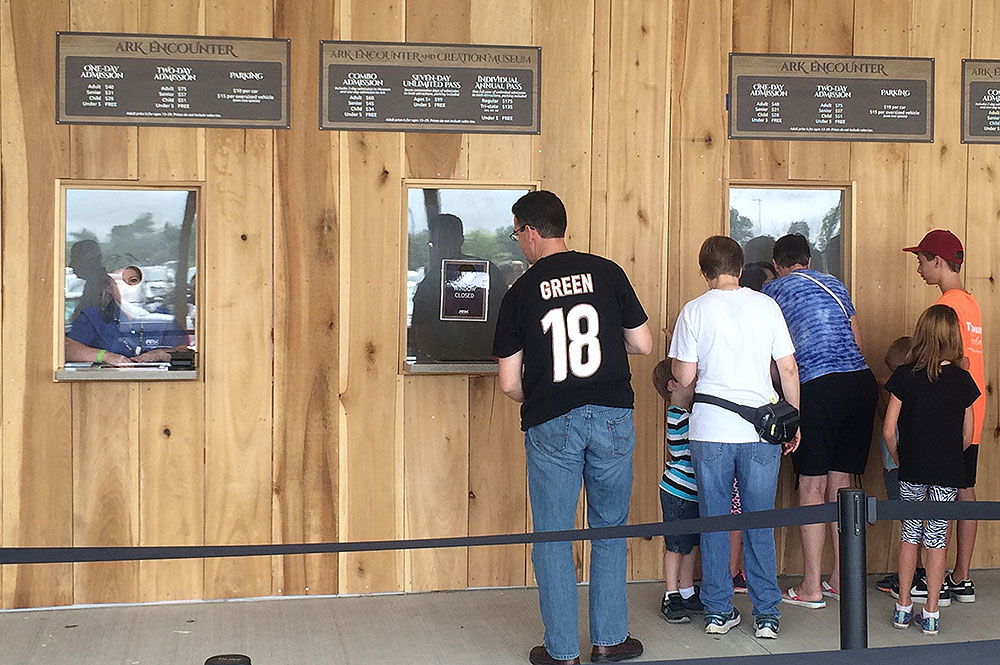 Biblical History Lesson
While working for the Ark Encounter, you will have access to the detailed teaching exhibits on each of the three decks. These displays provide answers to questions many people may have regarding the Flood, Noah and his family, and the animals. Learn about this specific time in history and equip yourself with biblical truths to share with others.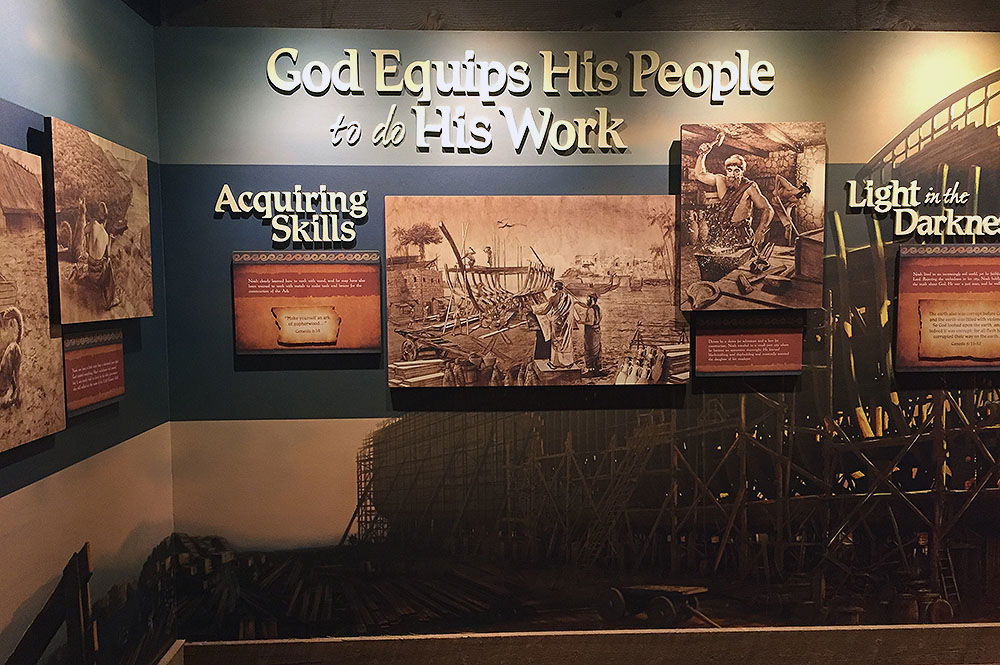 Sharing the Gospel
Share the gospel with others while doing what you love to do. Many of our visitors are Christians who believe the biblical account of Noah's Ark. However, we also have many visitors who are unbelievers. Join the Ark Encounter staff and show God's love to each person you interact with. You never know whose life you might impact for eternity.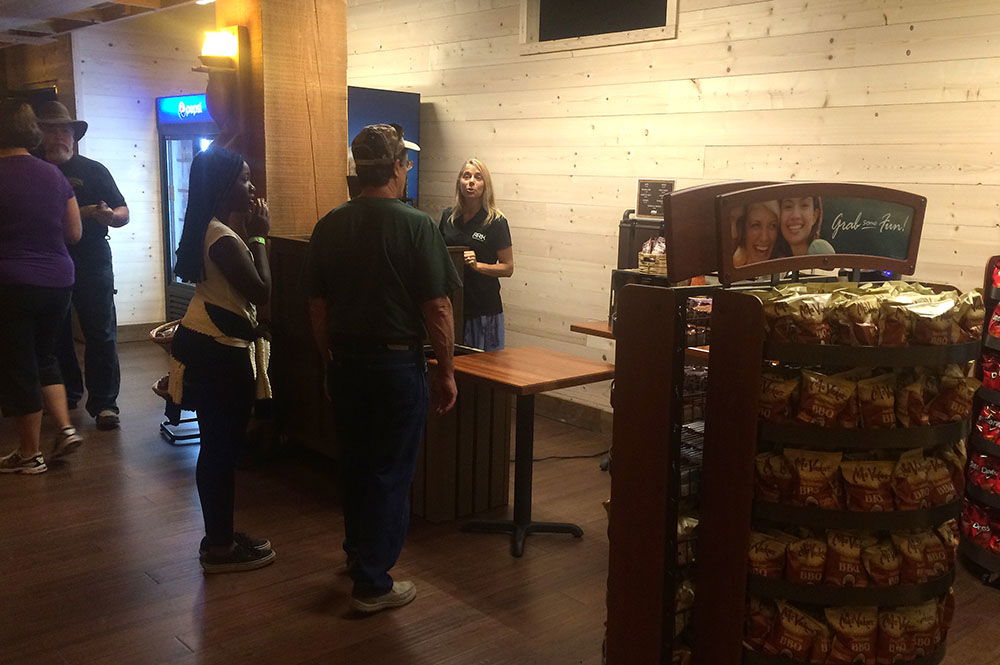 If these reasons get you excited about working for the Ark Encounter, we might have a spot for you. All you need to do is visit our jobs page to see a description of open positions and to apply!