As we enter the warmer spring season at the Ark Encounter, you might want to add a little extra thrill when you visit our life-size Noah's Ark. Venture outside and try out all that our attraction has to offer and take your trip to the next level with Screaming Eagle Aerial Adventures! Here are three ways you can experience the Screaming Eagle Aerial Adventure when you visit the Ark Encounter this year.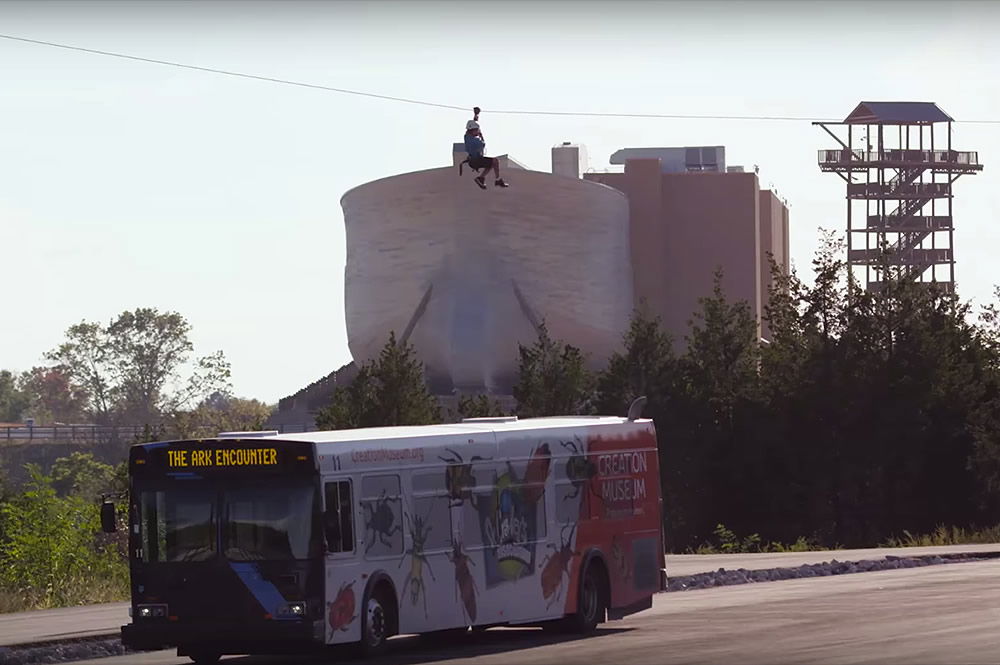 Zip Lines
The most popular aspect of the Screaming Eagle Aerial Adventures is the family-friendly zip lines. As you fly through the air, you'll see a unique view of the Ark! If you experienced the Level 1 zip line course last year, you won't want to miss Level 2 or Level 3 this year.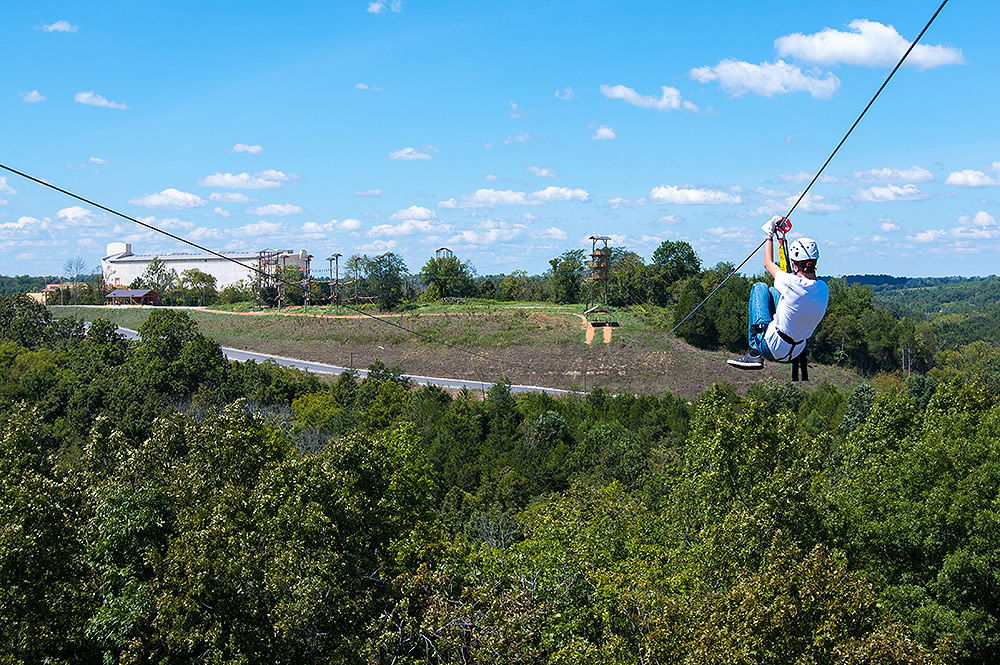 See the difference between each level in the table below:
| | Level 1 | Level 2 | Level 3 |
| --- | --- | --- | --- |
| Total Zip Lines | 5 | 8 | 12 (two mega zips*) |
| Sky Bridges | 1–2 | 3–5 | 3–5 |
| Time** | About 1.5 hours | About 2.5 hours | About 3.5 hours |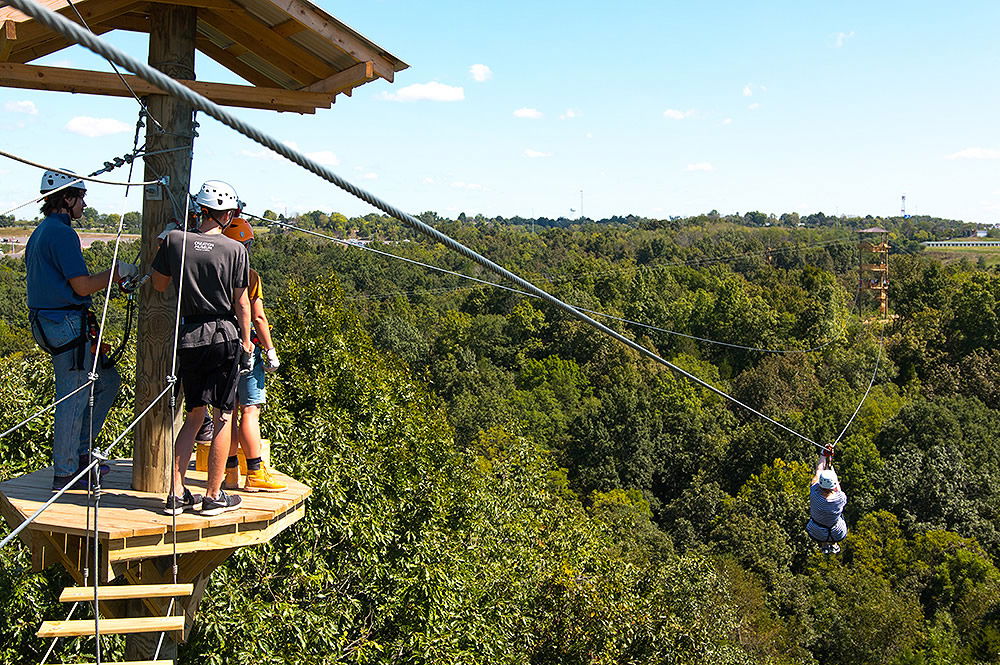 Eagles Nest Aerial Adventure
In addition to zip lines, we have two aerial courses available. The Eagle's Nest Aerial Adventure gives Ark Encounter guests the chance to move outside their comfort zones in a safe and thrilling environment.
If you have younger children in your family, the Screaming Eaglet Aerial Adventure Tier 1 is the perfect option for you. Children as young as four years old can experience their own zip lines here. This option includes five short zip lines and 12 obstacles they can navigate on their own if they meet the height requirements. If they do not, a parent must go through the course with them.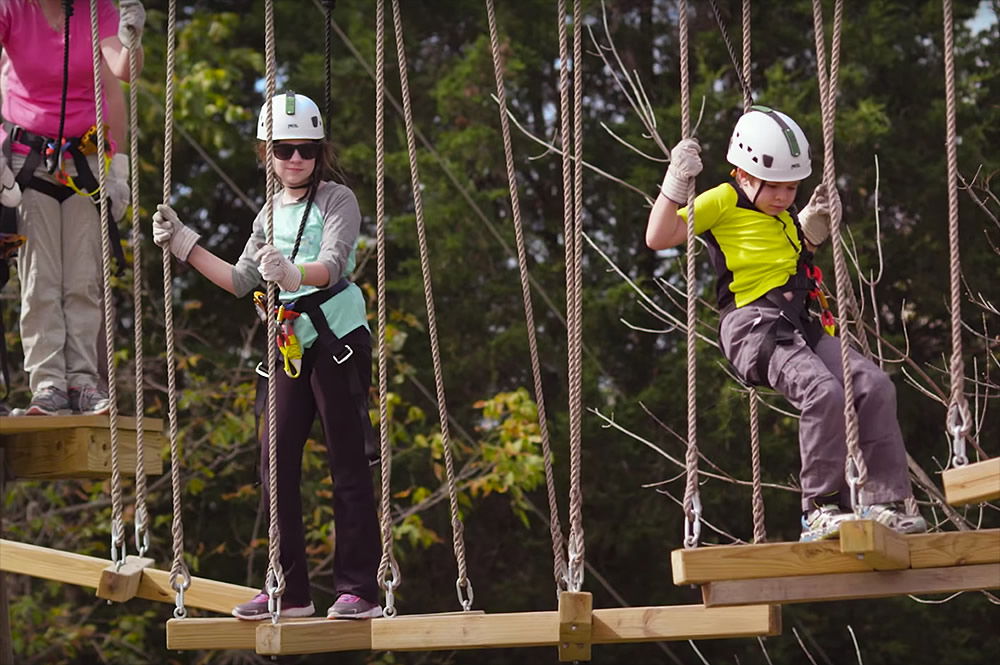 The Screaming Eagle Aerial Adventure Tier 2 doesn't include any zip lines, but you will climb 20 to 40 feet in the air as you explore up to 20 obstacles. To enjoy this option, you must be at least 10 years old and must reach 70 inches standing flat. The Eagle's Nest Aerial Adventure provides a great opportunity for developing camaraderie, so plan to bring your family or group for a time of fun as you work together to complete this challenging course.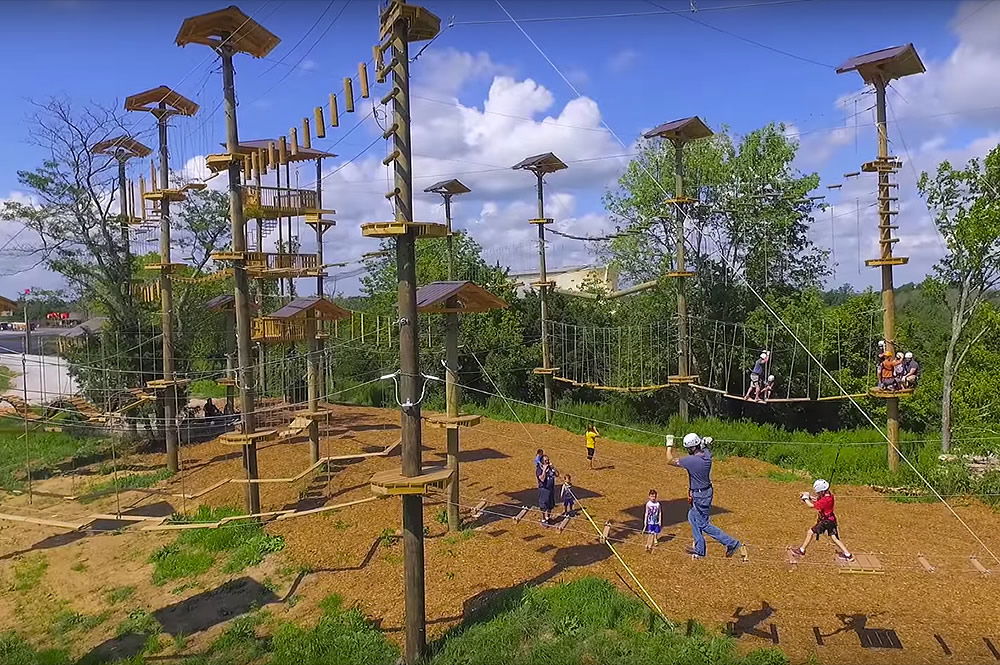 Jump Tower
Take a leap of faith like never before as you fall from the jump tower! Guests age eight and older can choose from two heights and enjoy a controlled descent of up to 50 feet with our free fall. If you're up for an even bigger thrill, try the flight line, which is from the 80-foot tower.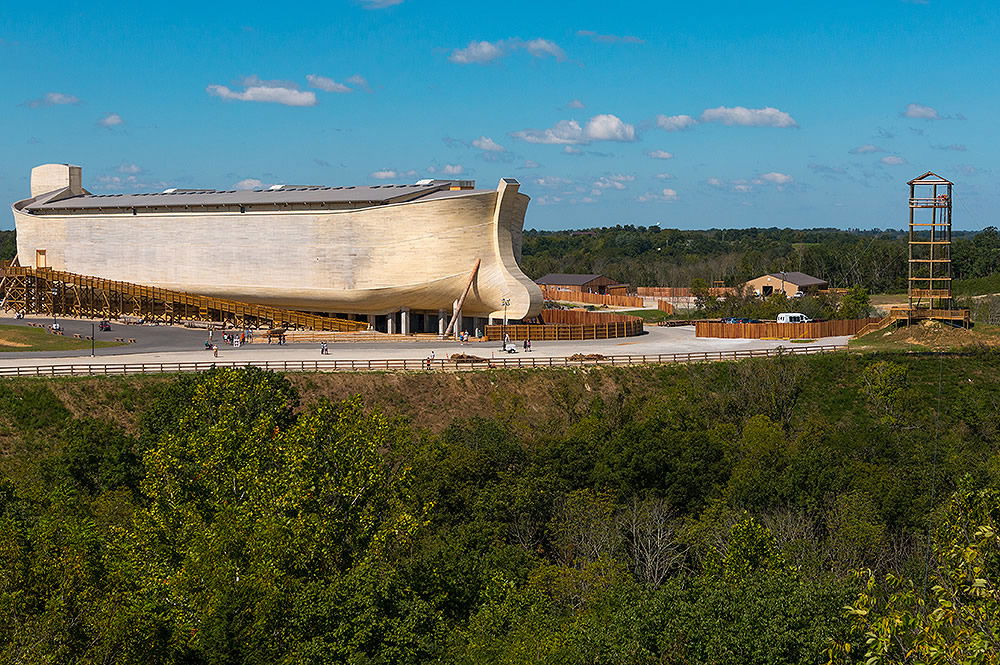 To see what you will experience with each of these options, watch the video below:
Visit the zip line ticket page to make reservations or see available times ahead of your visit. You can book your zip line adventure once you arrive at the Ark Encounter (spaces are limited). For more information, please visit the zip line page.