We are excited to announce that we have recently installed three new penny press machines at the Ark Encounter. These allow you to turn your pennies into collectible memories. From the Ark to Noah and from the zip lines to an ostrich, each machine features four designs with popular themes and attractions representing your Ark Encounter experience.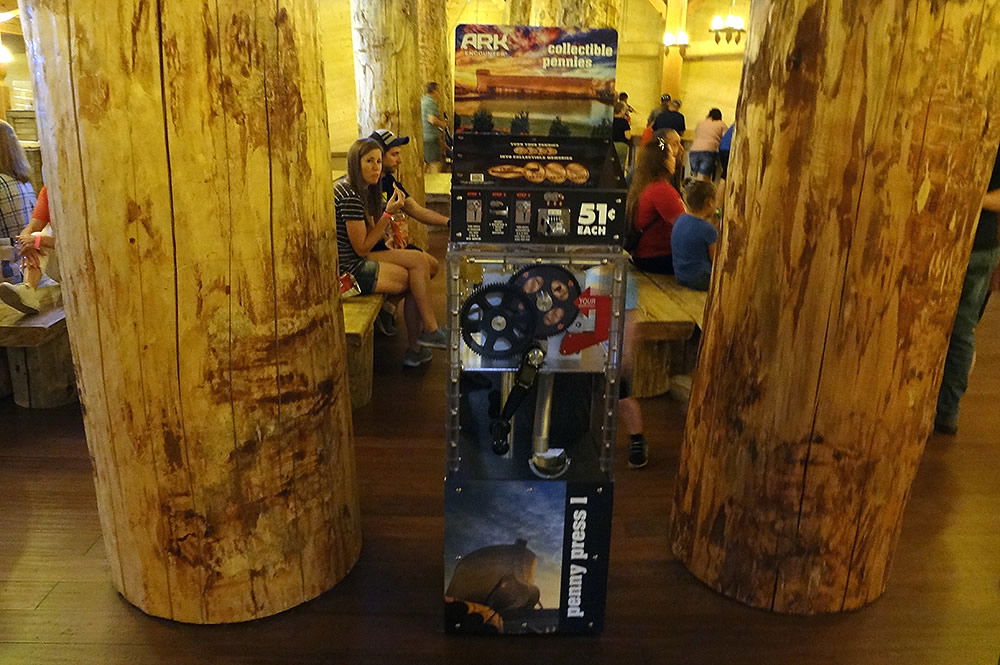 Fun For All Ages
With a hand-crank device that is fun for all ages, you can press your pennies in three simple steps. First, turn the handle until the red arrow for your desired engraving lines up with the "Your Engraving" arrow.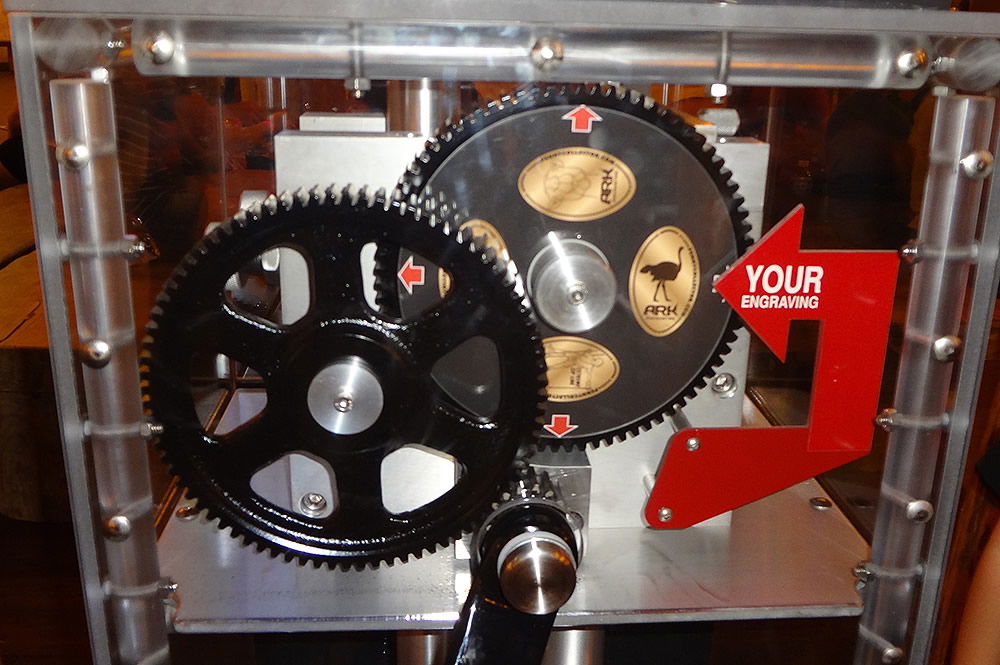 Next insert two quarters and a penny into the machine. Then turn the handle six to eight times until your penny slides into the dish below.
Check out this video to see how easy it is to use our penny presses!
Collect All 12
The Ark Encounter is home to three penny press machines. Be on the lookout for the machine on each deck of the Ark. For a unique souvenir, collect all 12 before you head home!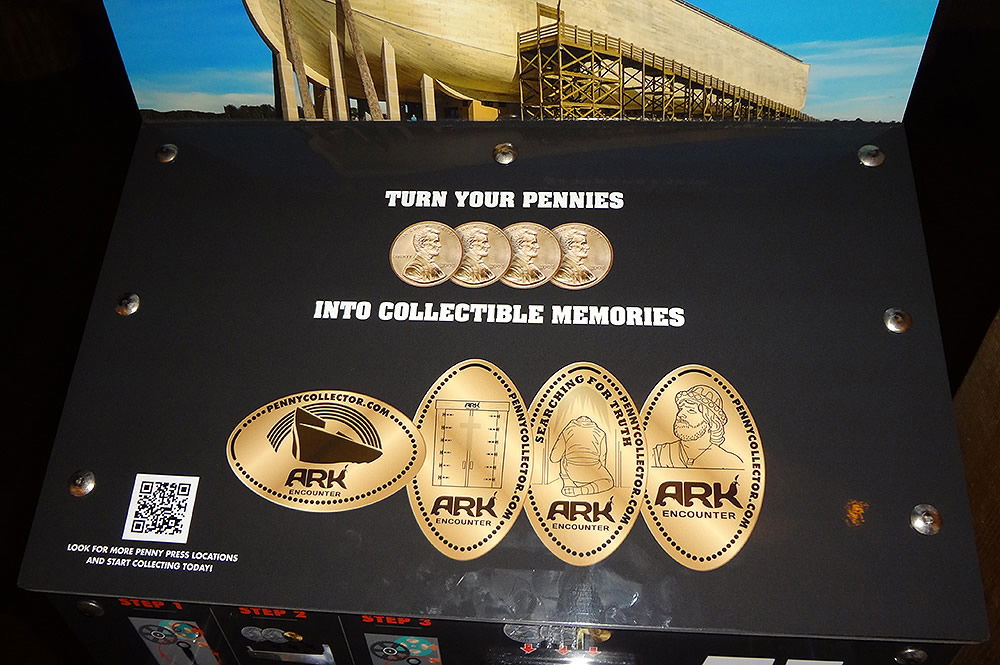 Start planning your trip to the Ark Encounter today, and don't forget to try our new penny press machines while you are here. Share your favorite photos from your visit with us on Facebook, Facebook, and Twitter using #arkencounter.