We're expanding again at the Ark Encounter! This year, our brand-new auditorium will open, allowing us to easily host conferences, concerts, daily speaking events, and family workshops. We can't wait to start using this new venue to enhance the Ark Encounter experience for our guests, beginning with a new conference this summer!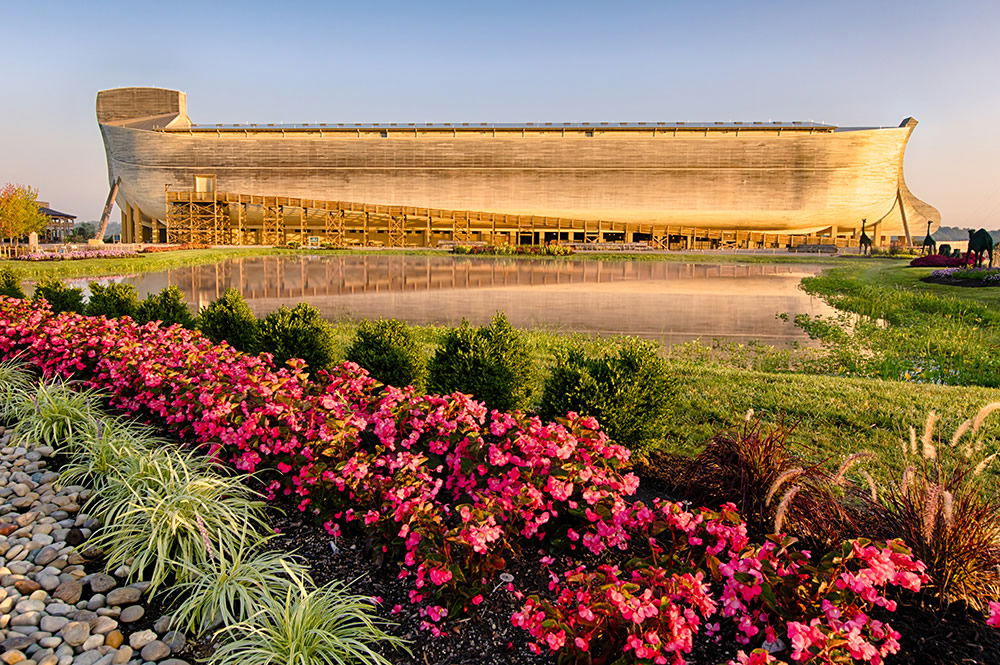 2,500-Seat Auditorium
Near the shuttle bus drop-off area, we're building a 2,500-seat auditorium that will allow us to host a variety of programs throughout the year. The Ark Encounter's auditorium will allow us to hold larger events and offer more for our guests when they visit our life-size Noah's Ark.
Construction has already started on this new building, scheduled to open summer of 2018. Check out where the auditorium will be located (the yellow box) and what it will look like in the pictures below.