As you walk through the life-size Noah's ark at the Ark Encounter, you will see teaching exhibits full of information about the flood, Noah, and the animals that are designed to answer your questions about the biblical account.
Of course, nothing beats the experience of seeing the awe-inspiring Ark for yourself when you visit the Ark Encounter. But if you are looking for quick access to these answers after you return home, check out these five books that will help you do just that!
Ark Signs
We often see guests taking pictures of the signs inside the ark so they can review the information when they get home. But now you don't have to rely on pictures you took to revisit this unique educational experience.
Ark Signs is a collection of many of the informative, educational signs and posters on display at the Ark Encounter. This book is a beautiful memento of your trip to the ark and a great tool to strengthen and share your faith.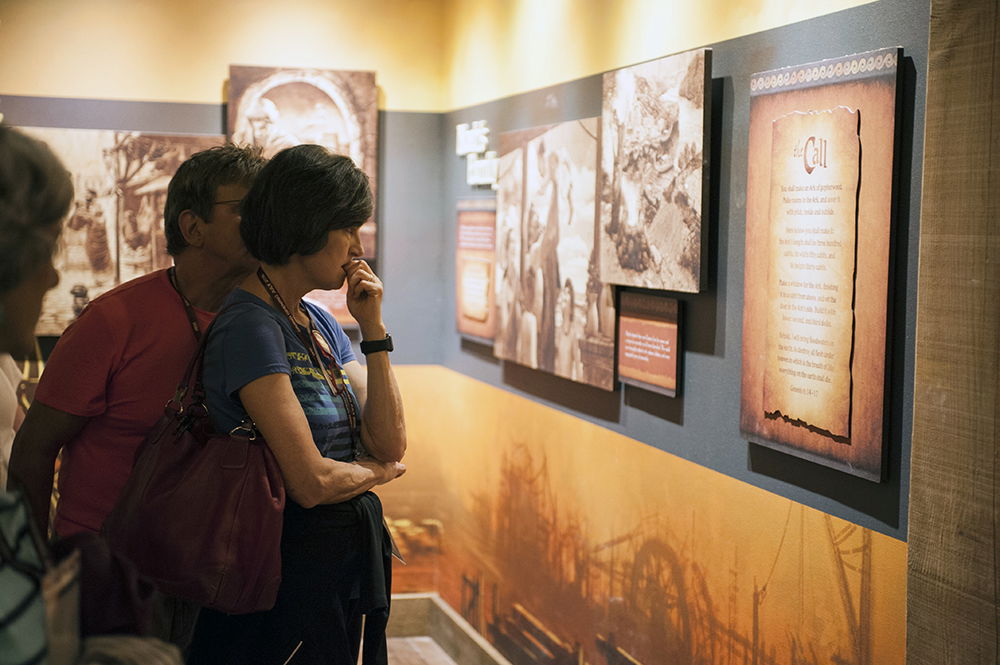 Searching for Truth
As you walk through the third deck of the ark, you will encounter our Why the Bible Is True exhibit. You will feel as if you have stepped into the pages of a graphic novel as you follow three college students exploring questions about the truth of God's Word and why there is death and suffering in this world.
Take home a reminder of this powerful exhibit when you purchase a copy of Searching for Truth, the graphic novel presented inside the Why the Bible Is True exhibit.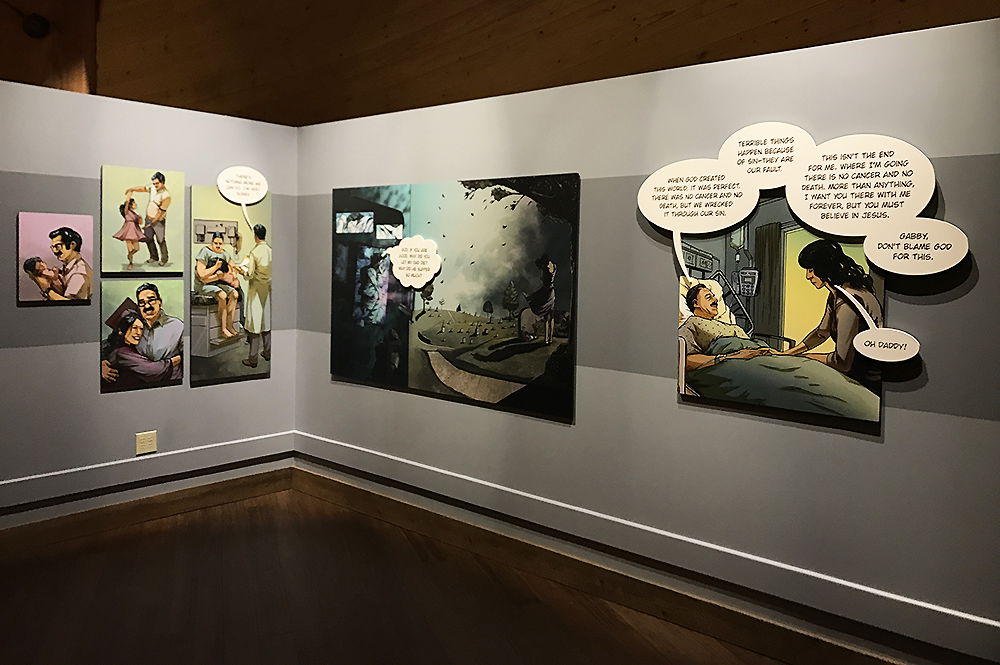 Adams' Chart of History
On deck three, you will also see The True History of the World, our newest exhibit. It features the time chart from Adams' Chart of History, which you can find in our bookstore to add to your home library as well. This book contains an illustrated timeline of biblical and world history, covering a 6,000-year time period from creation to the 1800s.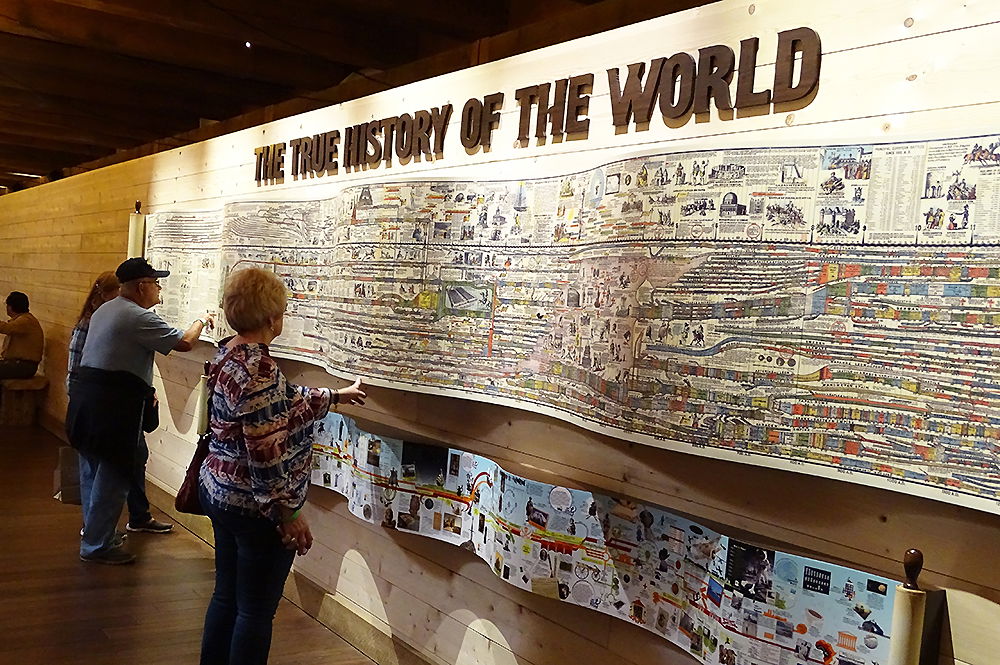 Big Book of History
The second timeline in the The True History of the World exhibit comes from Big Book of History. This children's book shares the history of the world in a colorful collection of important facts and interesting photos, and it can be an effective educational resource or enjoyed just for fun!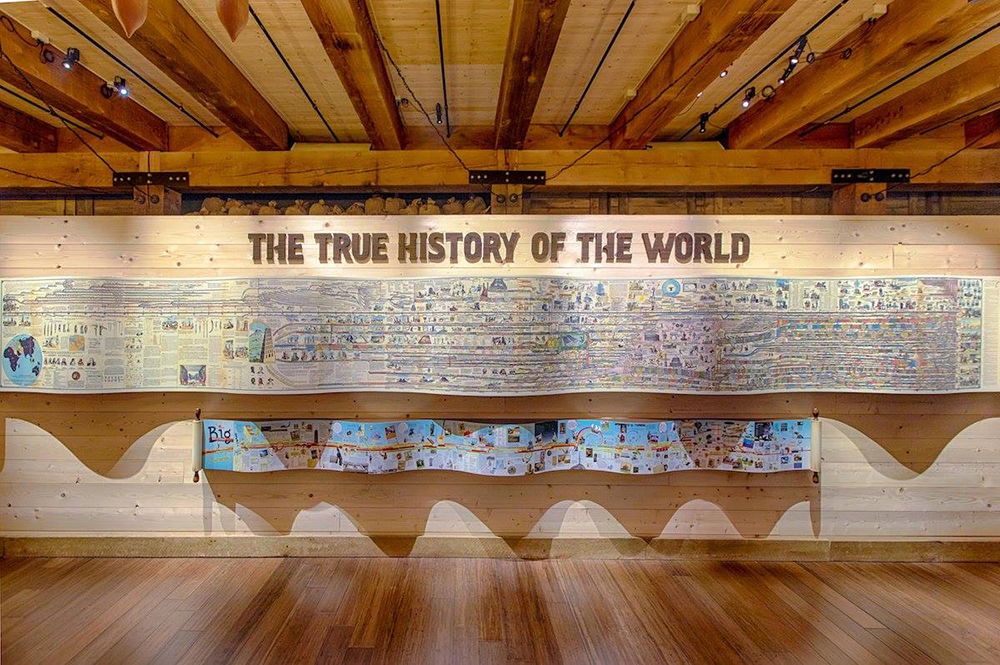 Journey through the Ark Encounter
Do you want to share your experience at the Ark Encounter with those not able to join you on your visit? Take home a copy of Journey through the Ark Encounter as a reminder of your time and to show your friends and family what you saw and learned.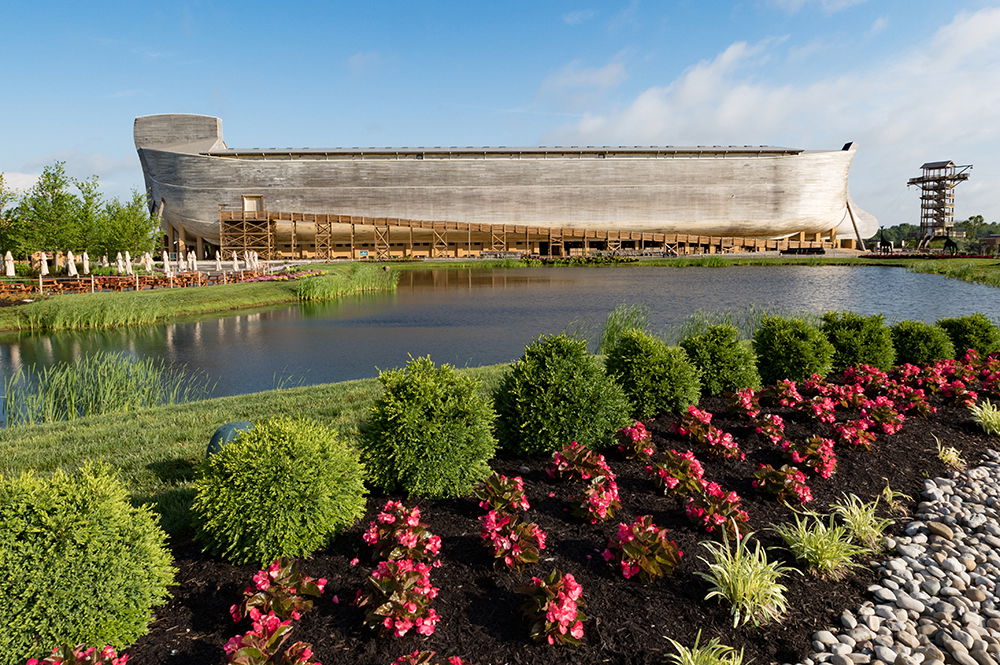 Expand your personal library with books that remind you of your visit, or start planning your trip today to see these exhibits in person. Be on the lookout for these books (and much more!) in our gift shop as you exit the ark, or you can order them from the online store of our parent ministry, Answers in Genesis.