Do you want to use your love for food and the unique skills, talents, and gifts that God has given you in a gospel-driven career? Do you want to work with like-minded believers? If so, consider joining our growing culinary services team because we are hiring!
Meet two of our culinary services staff members and see why they love working for the Ark Encounter, and learn more about our open positions.
Meet Nicki
Nicki, a steam and oven lead at Emzara's Buffet, began working for the Ark Encounter in June 2016 before we opened to the public, providing meals for the construction workers each day. Now, she spends her days preparing and cooking hot entrees for the buffet. Along with other her coworkers, she prepares a large amount of food each day, runs the oven and steamers, and implements any new recipes for the menu.
She decided to work at the Ark Encounter because she wanted her first job to be meaningful and to make a difference. Nicki knew her faith would be strengthened by working at the Ark Encounter and that she could be a witness to those who need God's Word.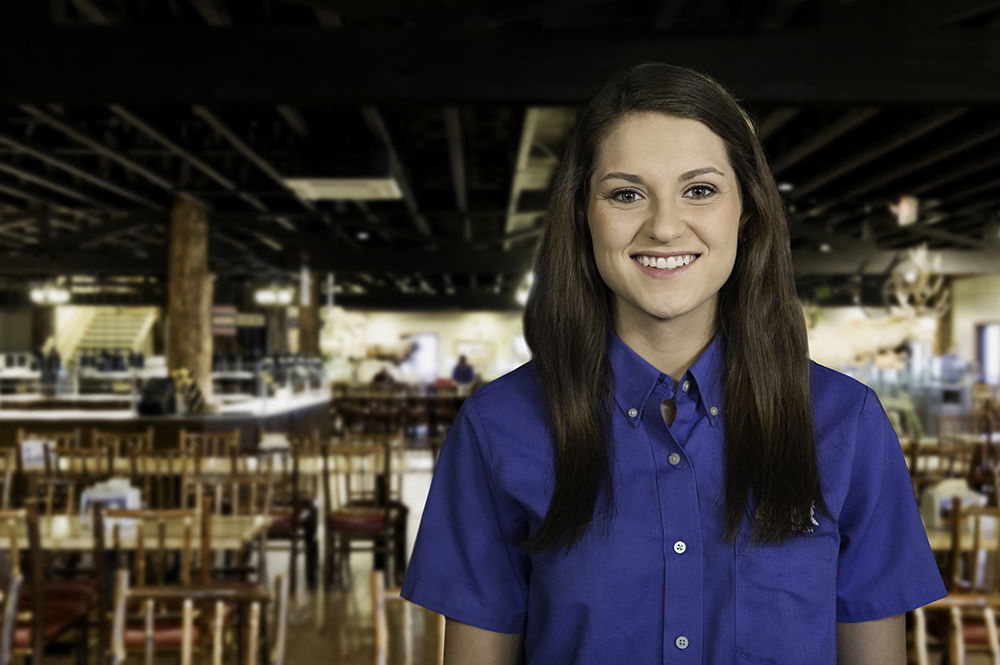 For Nicki, working in a restaurant setting is so much more than just cooking food—it's about providing a wonderful dining experience and overall Ark Encounter experience. She once had a guest who had a specific food allergy. When Nicki walked through and explained what foods the guest could and couldn't eat, she had tears in her eyes and thanked Nicki for going the extra mile to help. This showed her how things that may seem small to us are really huge blessings to others!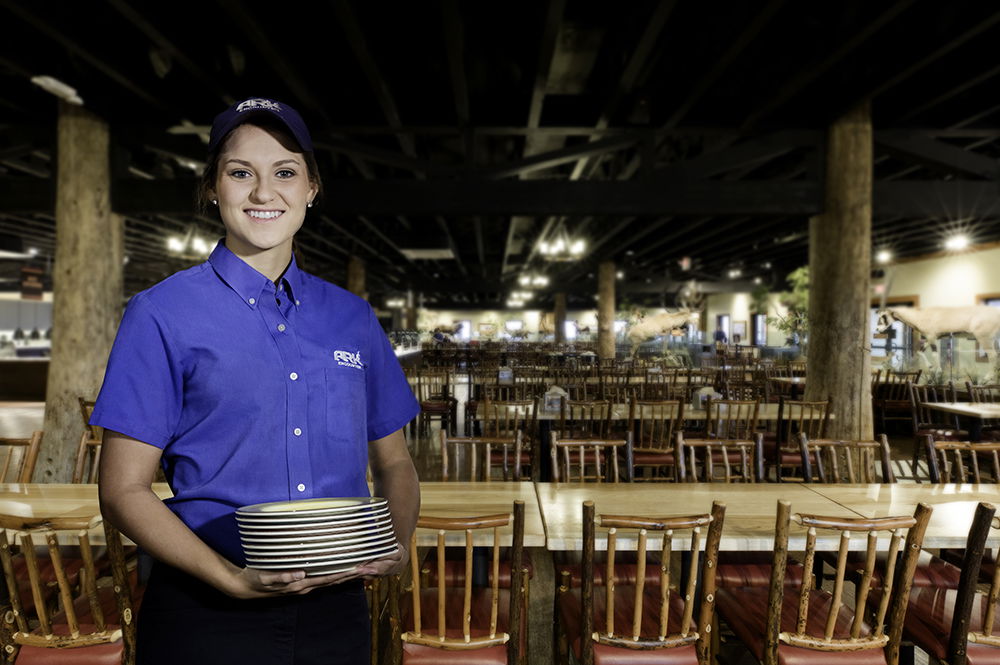 Nicki's advice to anyone interested in a culinary services position is, "Go for it! It's such a fun experience, learning new techniques and new recipes. Personally, starting as a 17 year old, I had very little culinary experience, but we have very experienced and skilled coordinators and managers who are there to train and help in any way needed! Emzara's Buffet is a great place to learn new ways to cook and provide service to others."
Meet Nick
Nick started working at the Ark Encounter just over two years ago, and he is also currently a steam and oven lead at Emzara's Buffet. He wanted to work in a Christian environment, and he wanted the opportunity to work at an astounding attraction.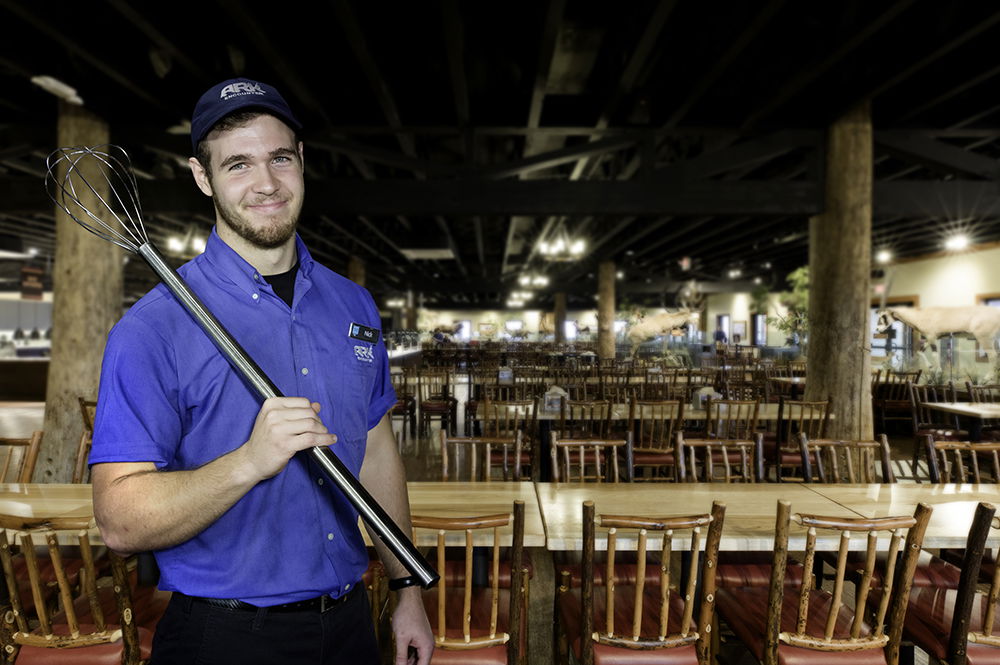 Nick was working on Saturday, August 4, when we welcomed over 8,500 guests to our life-size Noah's Ark. This day is his favorite memory because he was pleased with how his team successfully rose to the challenge.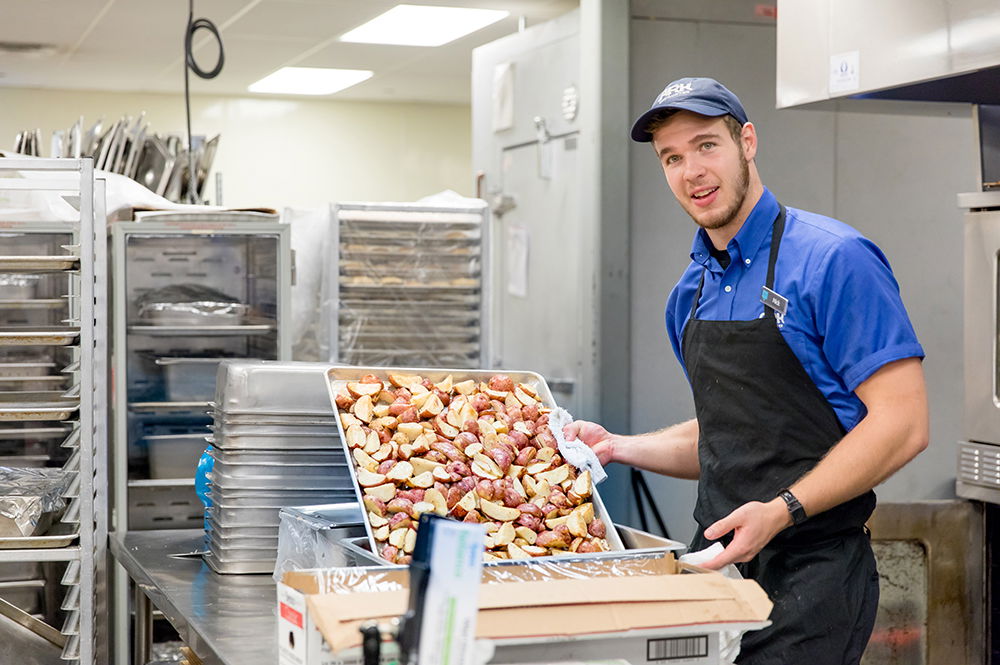 His faith shapes everything that he does, including his work. While some days might be tough, Nick's faith and that of those around him always help him to be joyful in the workplace. He believes working on the Ark Encounter's culinary services team is a once-in-a-lifetime experience because it gives a whole new perspective to anyone who works to serve the Lord at a large establishment.
Now Hiring!
We are currently looking for individuals interested in our full-time, year-round line cook positions, which come with competitive wages and 401k benefits. Line cooks are responsible for preparing the food quickly and safely, setting up the buffet area with necessary food, assisting with inventory and stocking, and much more!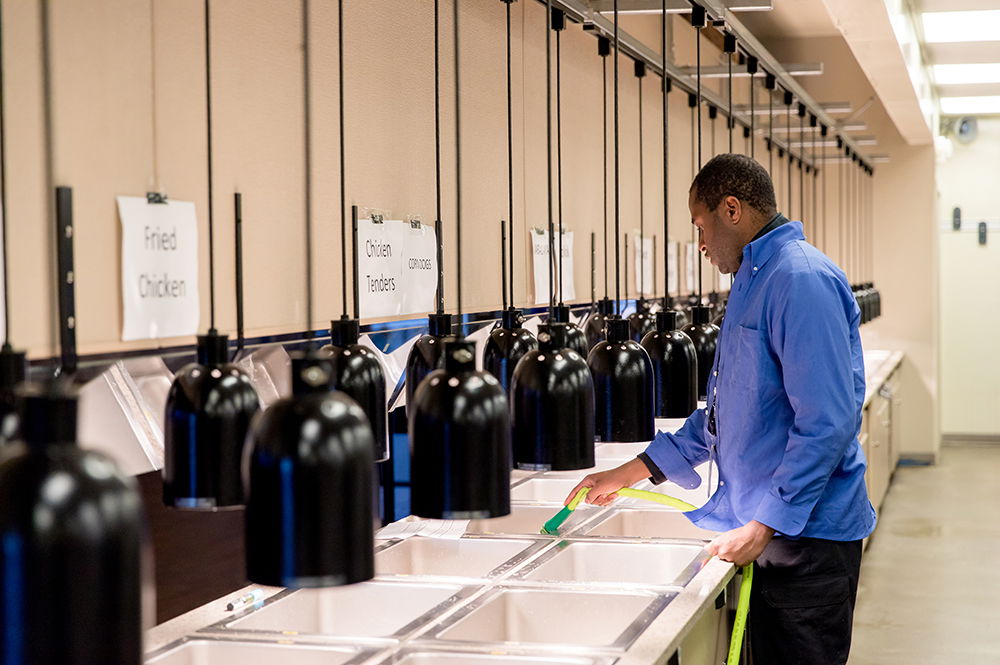 And we have a number of seasonal positions (with housing options available) open in culinary services as well, no matter your skill level. At the Ark Encounter, we also need dining room attendants, dishwashers, and cooks with no professional experience required—just a general love of cooking—along with people to work catering and to work at our off-site kitchen.
Check out the Answers in Genesis careers page to learn more about the available line cook or seasonal positions today and to apply. Start your gospel-driven career at the Ark Encounter today!