Are you looking for a perfect holiday activity? If so, head to ChristmasTime at the Ark Encounter and take your turn skating on the Glice® rink located right next to our life-size Noah's Ark!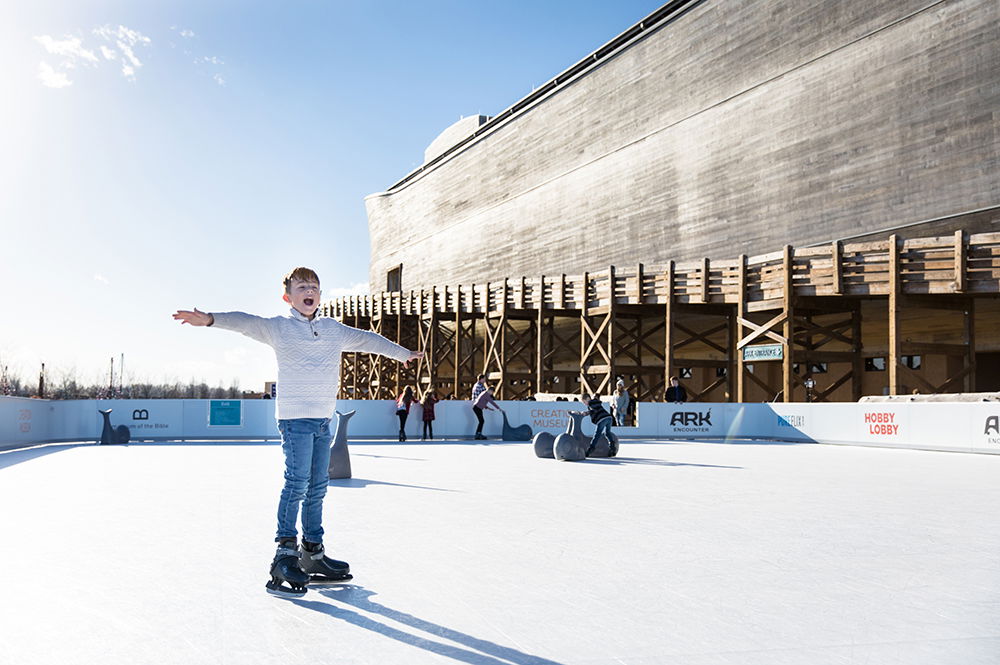 Our state-of-the-art Glice® rink is the largest in North America, and it is located right in front of the Ark. Since it features a synthetic ice that acts just like real ice, temperature makes no difference!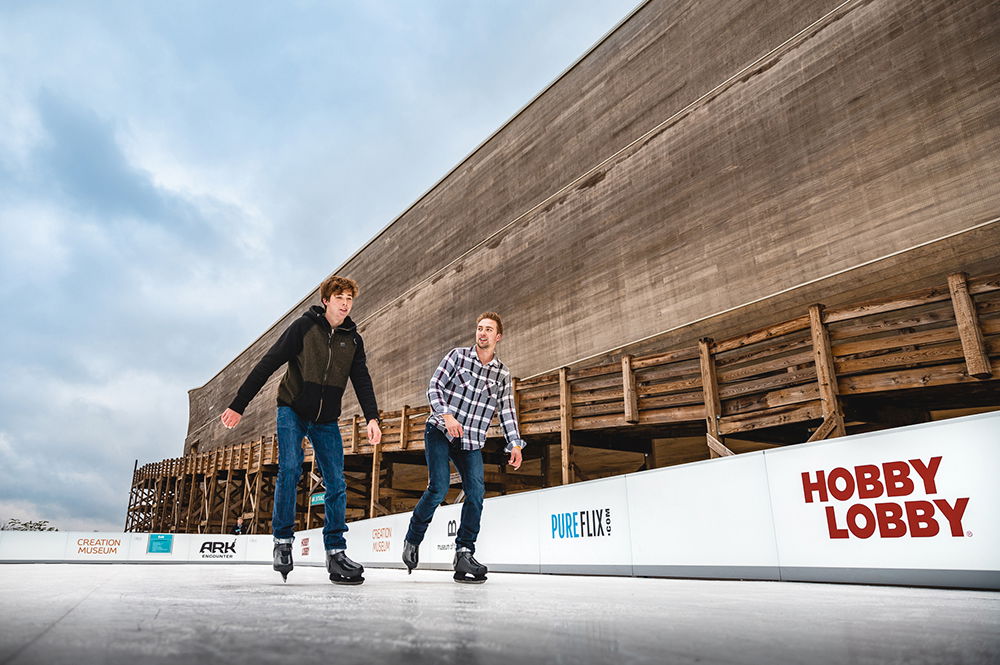 During ChristmasTime at the Ark Encounter, you can skate at the Glice® rink all day for just $5 per person (a savings of almost 40% off the regular price!), which includes your special skates that are provided by the Ark Encounter.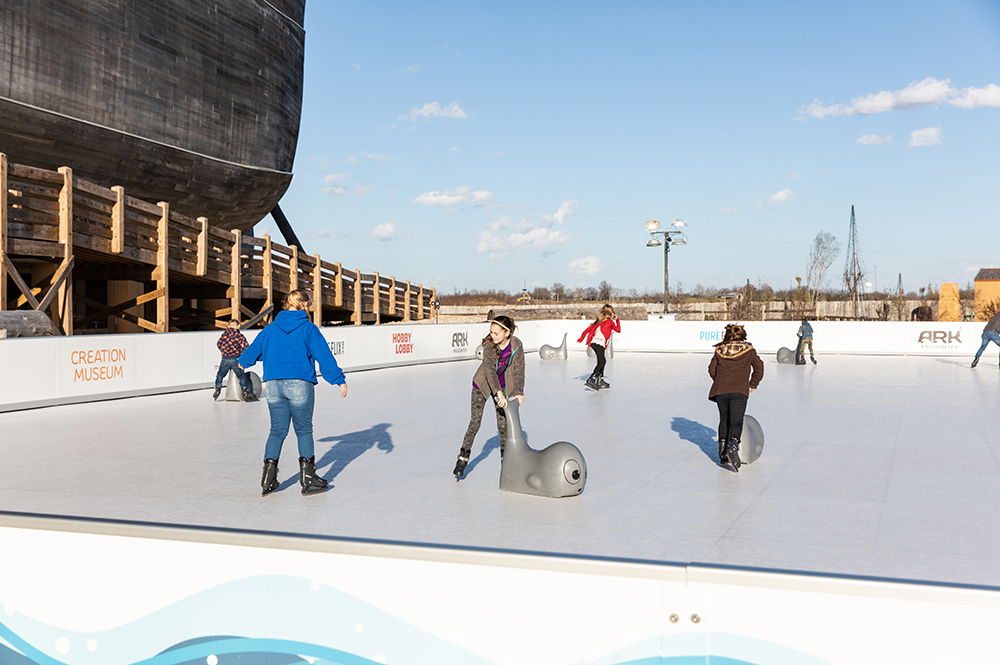 For children who are just learning to skate, a special whale-themed skating prop is available at no extra cost. This is an opportunity you won't want to miss during your visit!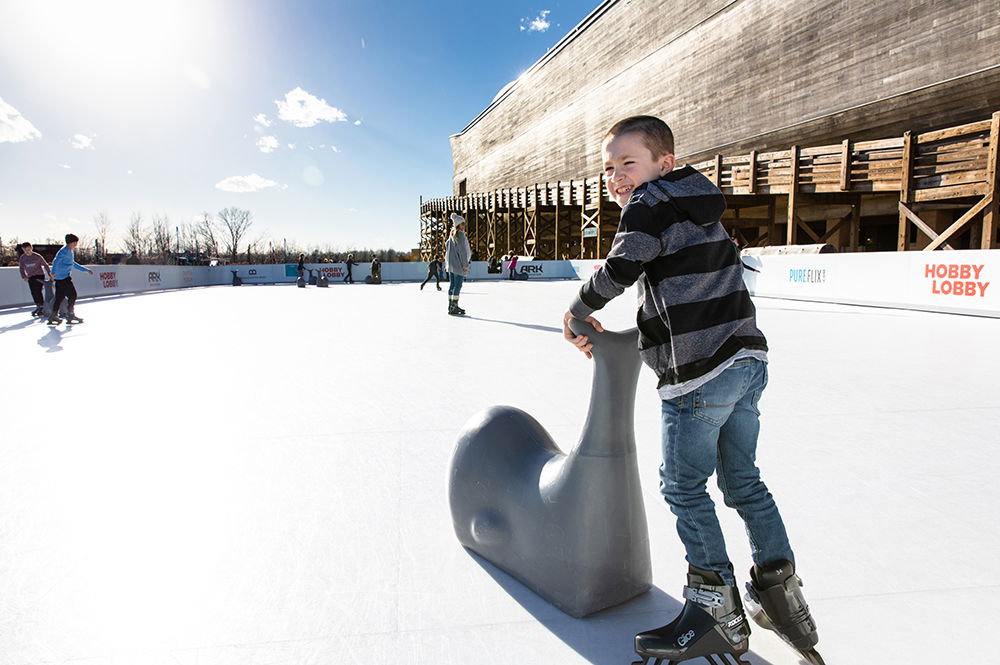 Shortly after the Glice® rink opened at the Ark Encounter, Sean, a professional skater who grew up playing hockey on ice surfaces around the world, tried it out. Hear what he thought of his experience and watch him skate around the rink in the video with our CEO Ken Ham below.
Don't miss this fun seasonal experience for the whole family when you visit us for ChristmasTime at the Ark Encounter, and consider checking out ChristmasTown at the Creation Museum, our sister attraction, as well! Both of these events are free for only the cost of parking. Share your photos and let us know what you think of the Glice® rink with us on Facebook, Instagram, and Twitter using #arkencounter.