Hours & Dates
ChristmasTime at the Ark runs until 9:15 p.m. every night between Dec. 8–23, 2017, and Dec. 26, 2017 to Jan. 15, 2018, in addition to the Ark's regular hours. Emzara's Restaurant closes at 8 p.m. and outdoor vendors close at 9 p.m. The Ark Encounter is closed Christmas Eve and Christmas Day.

"Encounter the Wonder" Laser Projection Show
This year, prepare to be captivated as a world-class animated program is projected onto the life-size Noah's Ark! This iconic 510-foot-long ship will become the screen for a groundbreaking new show during ChristmasTime at the Ark. Come watch this powerful message of hope for all.
Shows are at 7, 8, and 9 p.m. each evening, December 8 – January 15 (closed Christmas Eve and Christmas Day).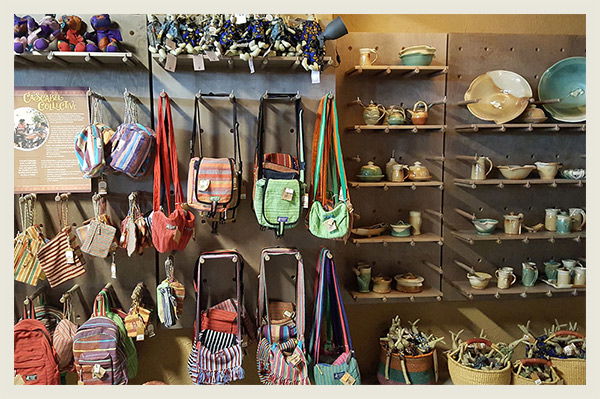 Fair Trade Market and Gift Shop
Looking for that perfect, last-minute gift? Stop by our extensive fair trade market or the Ark gift shop for fair trade, Amish, and handmade items from all over the world!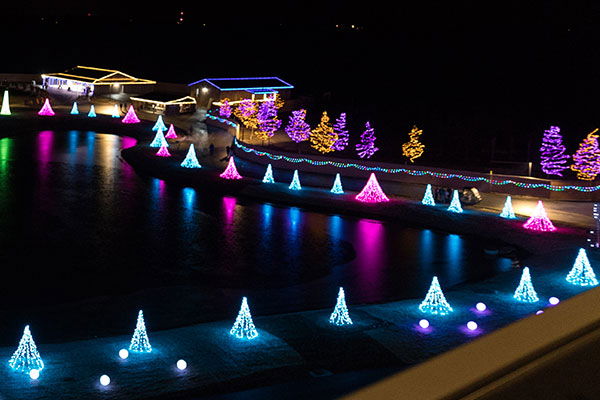 Soar Above the Lights
Want to try something new? Fly through the night sky on the Screaming Eagle Zip Lines for an aerial view of the Ark and the Christmas lights! This ChristmasTime special features one zip for only $19.95—and you can ride again for just $10 more. Zip line tickets available upon arrival.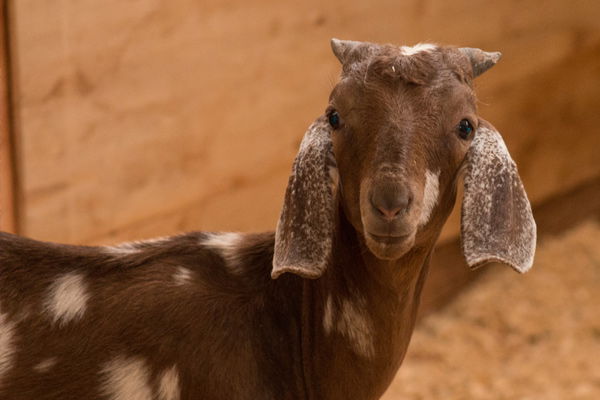 Winter Fun at the Zoo
Visit with animals from around the world at the Ararat Ridge Zoo. Kids of all ages love the petting zoo area—and the chance to ride a camel or donkey. Our goats will even be decked out in Christmas sweaters to join in the fun!
Explore the Grounds
Nov. 1, 2017 – Feb. 28, 2018
See the Ark in rainbow lights and access everything outside the Ark for free for a limited time. Stop by Ararat Ridge Zoo, Emzara's Restaurant, the gift shop, fair trade market, and more.
*Parking: $10 per vehicle
Hours: Grounds are open during regular hours, including ChristmasTime.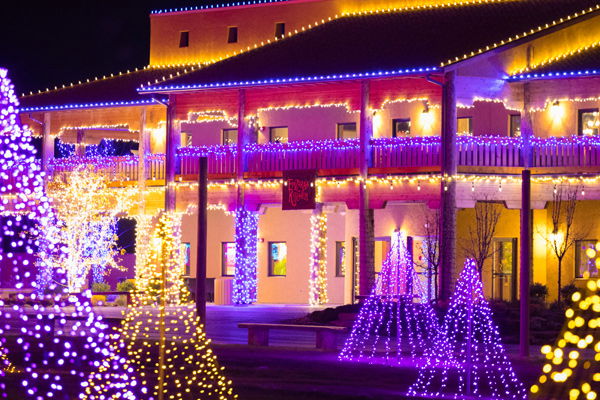 Christmas Buffet & Festive Treats
Head in for a hearty Christmas buffet at Emzara's Restaurant, or grab a bite at one of our outdoor vendors and specialty snack stands. Live music in the restaurant will help complete the holiday mood on Friday and Saturday evenings.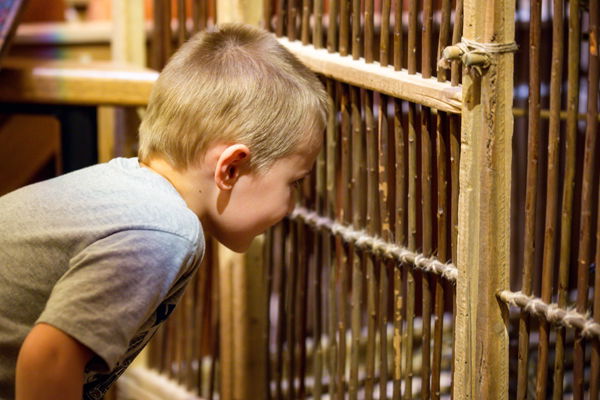 More Inside the Ark
Warm up inside and explore the Ark Encounter! Scores of exhibits about the Flood, Noah, and the animals are designed to answer your questions about the biblical account of Noah's Ark. Get your tickets online or at the park entrance.
Last suggested admission for Ark exhibits is 7:30 p.m.
Get Ark Tickets
Christmas Town at the Creation Museum
Tour the dazzling garden of lights and a live nativity at the Creation Museum during our free annual Christmas Town event!
Christmas Town will run December 8–23 and 26–30, 2017, each evening from 5–8 p.m.
Learn More