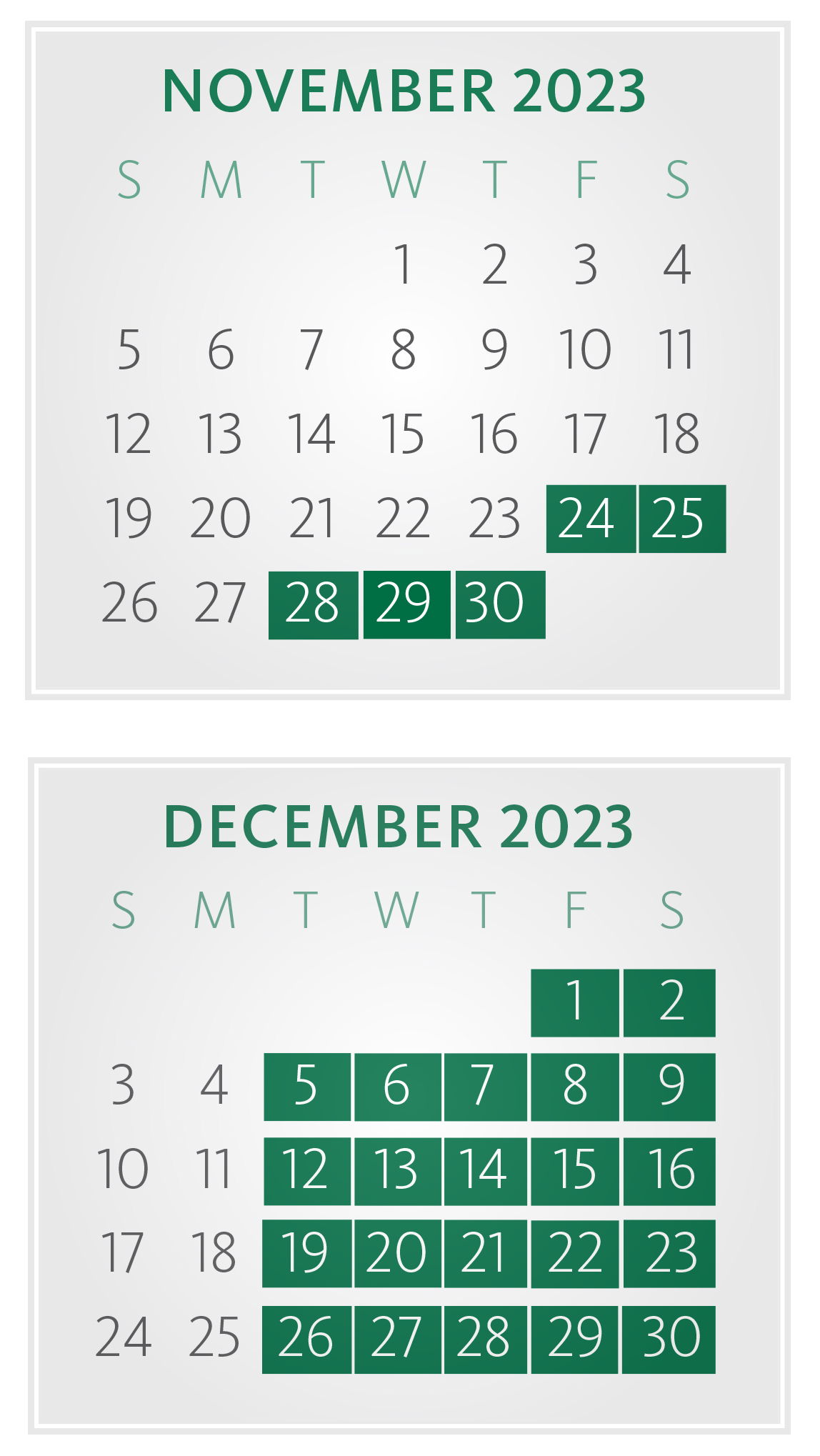 ChristmasTime 2023
5:00 p.m. to 8:30 p.m. on November 24–December 30, Tuesday through Saturday (See the green days on the calendar.)
Join us in the evening at the Ark Encounter for our free ChristmasTime event for only the cost of parking!
On the dates of the ChristmasTime evening events, the amazing exhibits inside the life-size Ark are also available for paid-admission guests during the published daytime hours until 6:00 p.m. The Ark gift shop (accessible without Ark exhibit admission) will remain open until 8:30 p.m. on ChristmasTime event evenings.
| Experience | Pricing |
| --- | --- |
| Brilliant Lights Display | FREE |
| Live Christmas Concerts | FREE |
| A Family Christmas | FREE |
| Ararat Ridge Zoo | FREE |
| Animal Programs (at Animal Actors Stage) | FREE |
| Discounted Christmas Parking | $10 per vehicle after 4:00 p.m. |
| Christmas Meal (Available until 7:00 pm) | See Seasonal Food |
| Camel Rides (Available until 7:30 pm) | $10 per guest |
| Virtual Reality Experience | $9.99–$14.99 per guest |
| Carousel Rides | FREE |
| Exhibits in the Ark (available until 6:00 pm) | See Ticketing Page |
Prices do not include City of Williamstown ticket fee or Kentucky sales tax.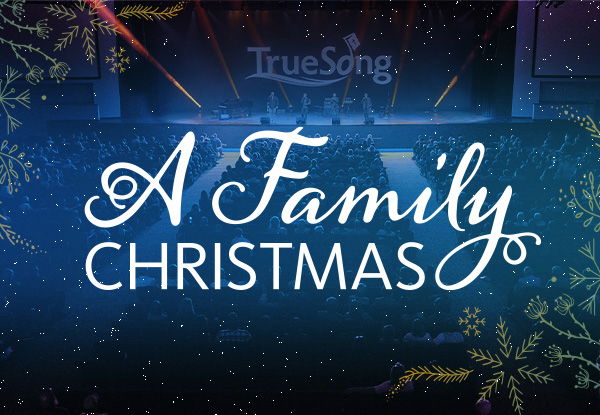 A Family Christmas
Let Us Be . . . JOY to the World
5:50–6:30 p.m.
Join us in the Answers Center Auditorium for this experience, which begins with Encounter the Wonder, our incredible animated show. Next, enjoy live music performed by our resident vocal group TrueSong and a powerful video drama presentation by the students of Answers Academy.
Schedule subject to change.
Learn More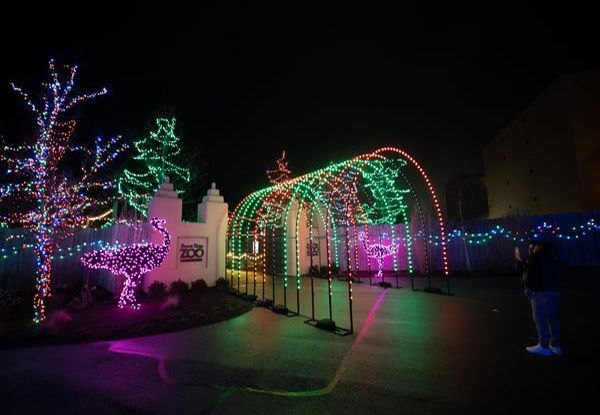 Animal Shows
Character of the Creator at 5:15 p.m.
Biblical Beasts at 7:15 p.m.
Don't miss live animal shows located at the Animal Actors Stage in Ararat Ridge Zoo.
Schedule subject to change.
Brilliant Lights Display
See Noah's Ark and the gardens illuminated in a remarkable sea of rainbow-colored lights! This holiday season, bring the whole family out for an unforgettable evening.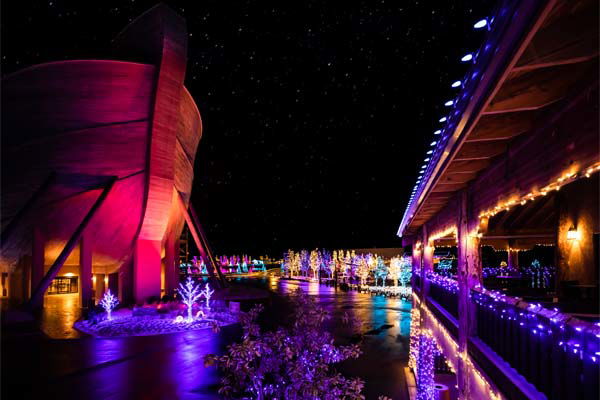 Seasonal Food and Festive Treats
Enjoy a hearty, family-affordable holiday buffet meal inside Emzara's Kitchen or grab a cup of hot cocoa or coffee and fresh kettle corn at one of our outdoor vendors and specialty snack stands.
Emzara's Kitchen:
Closes at 7:00 p.m.
Zofar's:
Closes at 8:30 p.m.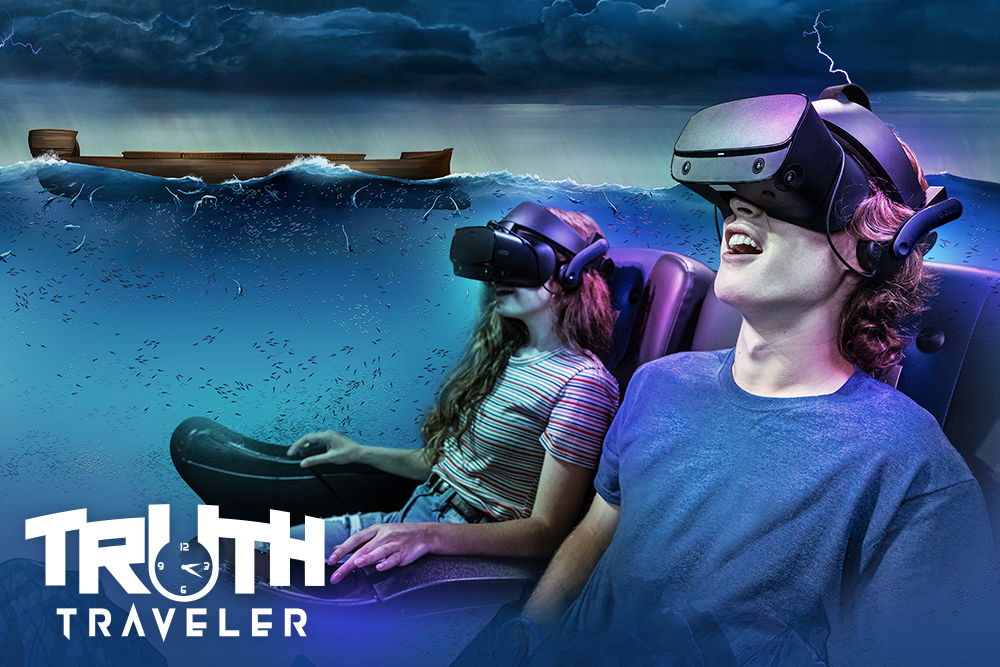 Virtual Reality Experience
Come inside our Virtual Reality Experience and travel back to the time of Noah in our Truth Traveler VR show!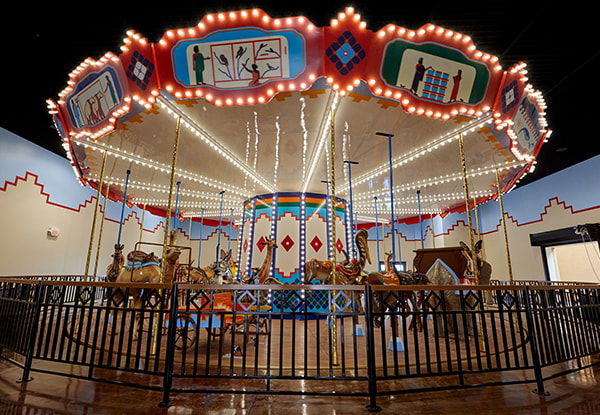 Carousel: Journey of the Animals
Experience our one-of-a-kind carousel and take a ride on a T. rex, Quetzalcoatlus, elephant, or another custom-made representative of a biblical kind!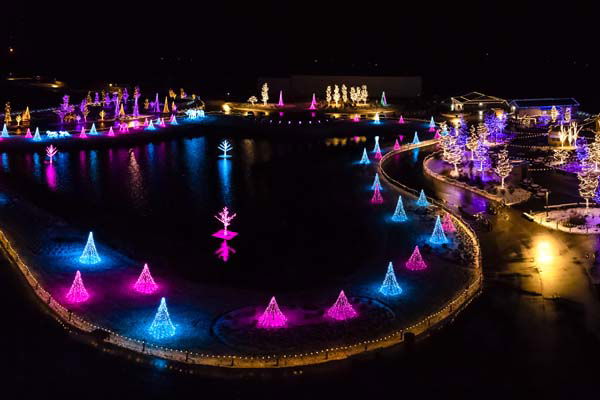 Soar Through the Night Sky
Fly on the Screaming Eagle Zip Lines for an aerial view of the Ark and the decorative lights! Learn more and book today. Zip line tickets are also available upon arrival.
Ticket purchase required. Limited availability.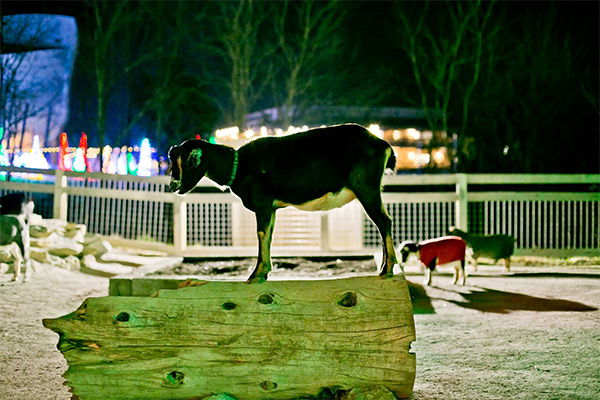 Meet Animals
Explore our newly expanded Ararat Ridge Zoo, kangaroo walkabout, and Children's Zoo. Children 17 and under can even ride on a camel (weather permitting). Come meet some incredible creatures from around the world up close and learn about God's design in the animal kingdom!
Ticket purchase required for camel ride.
Unique Christmas Gifts
Looking for that perfect, one-of-a-kind gift? Stop by our extensive fair trade market and the Ark Encounter gift shop for a selection of handmade gifts from all over the world, as well as apparel, stuffed animals, books, DVDs, toys, and much more!
Learn More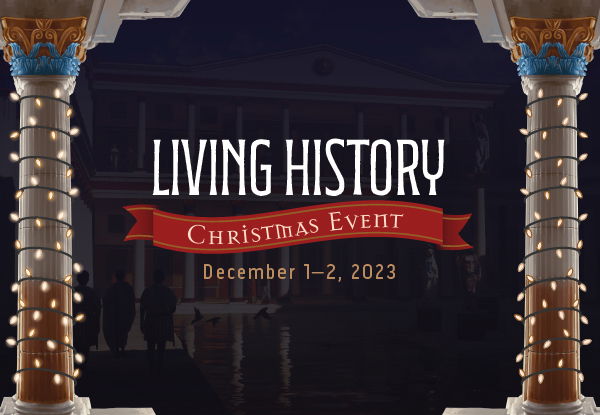 Christmas Living History
December 1–2
Engage with Bible reenactors and learn more about life in first-century Israel at the time of Christ's birth.
Learn More
Behold the King
December 8, 6:30 p.m.
Through drama and song, Behold the King is told through the eyes of a lost, misguided servant of Herod's court, Jorim. Kingdoms and rulers will come and go, but the kingdom of God will last forever. Behold the King is presented by Answers Academy.
Learn More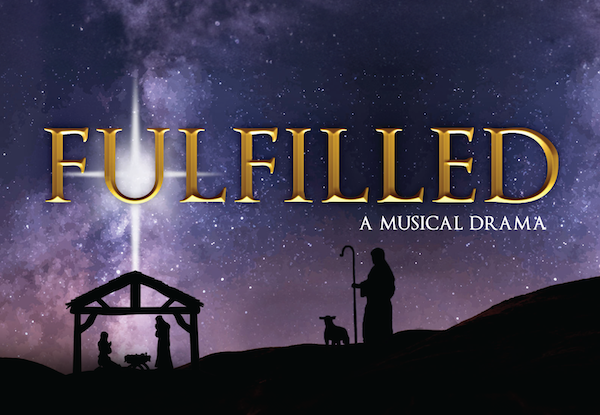 Fulfilled
December 9, 5:30 p.m.
Written by Michael DeStefano, the Christmas program Fulfilled highlights the joy of God's promises made visible. Presented by God's Bible School & College.
Learn More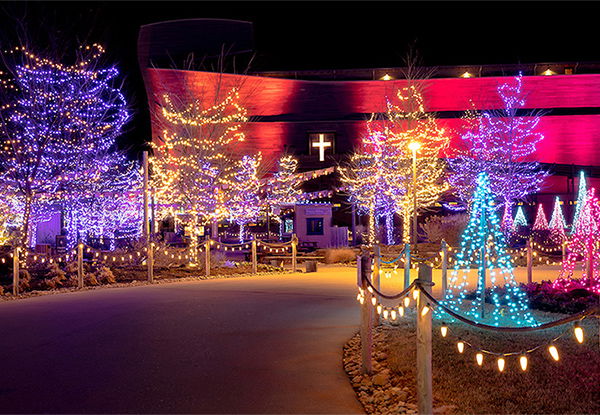 Christmas Concerts
December 15 and 16 Concerts at 5:45 p.m and 6:45 p.m. at Noah's Village Stage
Enjoy an outdoor concert of Christmas carols surrounded by the lights of ChristmasTime. Presented by Owen County Mennonite School
Learn More
ChristmasTown at the Creation Museum
Tour the dazzling garden of lights and a indoor nativity at the Creation Museum during our free annual ChristmasTown event!
Learn More