Hours & Dates
ChristmasTime at the Ark runs every night, November 29 through December 30, 2019, in addition to the ark's regular hours from 9:00 a.m. The Ark Encounter is closed Christmas Eve and Christmas Day.
We are working on the details for this event. Please check back for more information.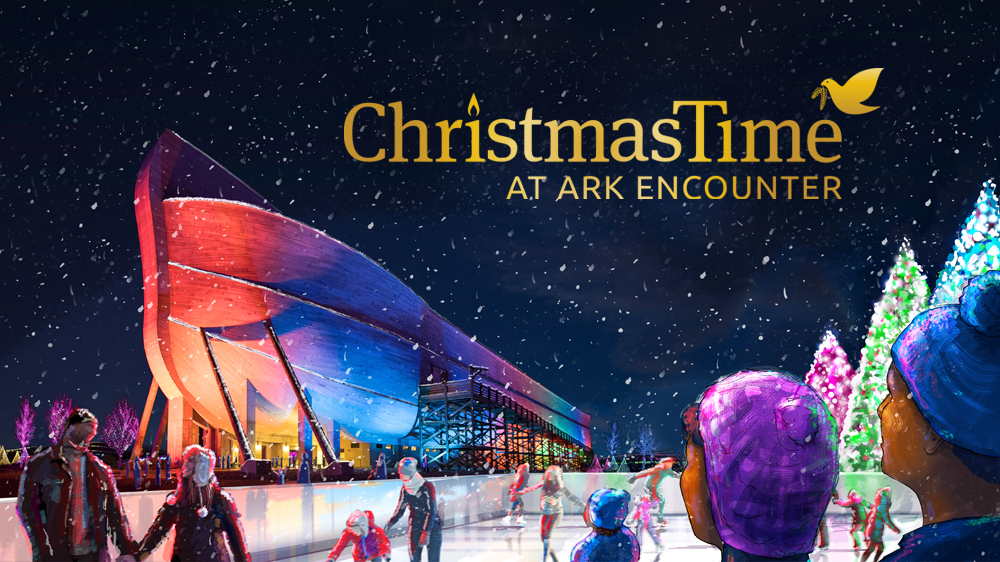 New Skating Rink
Looking for a perfect holiday activity? Try skating right next to the life-size ark! Our state-of-the-art Glice® rink features a synthetic ice that acts just like real ice, using special skates provided by Ark Encounter. Temperature makes no difference, so don't miss this fun seasonal experience for the whole family!
Brilliant Lights Display
Better have your camera ready! The view is remarkably photogenic as you take in Noah's ark, the lake, and the gardens illuminated in an all-new, remarkable sea of rainbow-colored lights.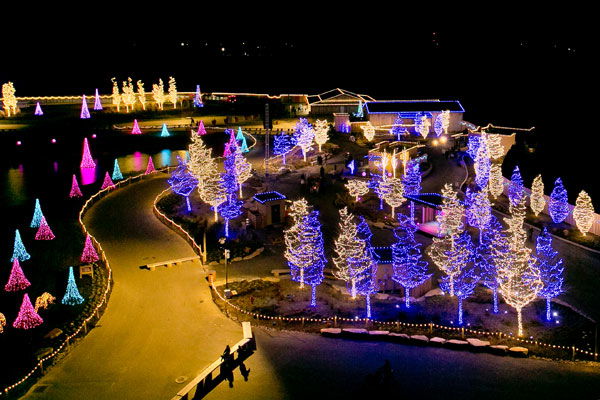 Soar through the Night Sky
Fly on the Screaming Eagle Zip Lines for an aerial view of the Ark and the decorative lights! Zip line tickets available upon arrival. *Closed Christmas Eve and Christmas Day.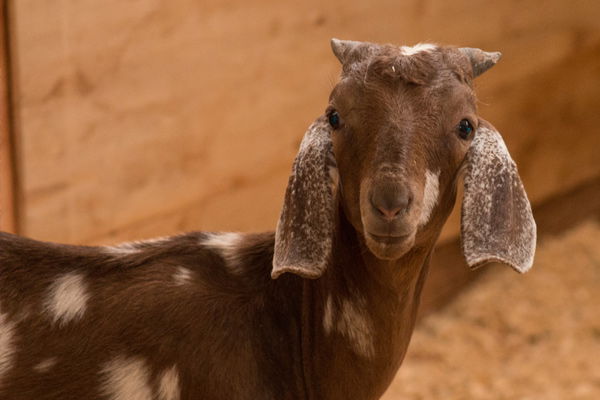 Winter Fun at the Zoo
Visit with animals from around the world at the Ararat Ridge Zoo. Kids of all ages love the petting zoo area—and the chance to ride a camel! Our goats will even be decked out in Christmas sweaters to join in the fun!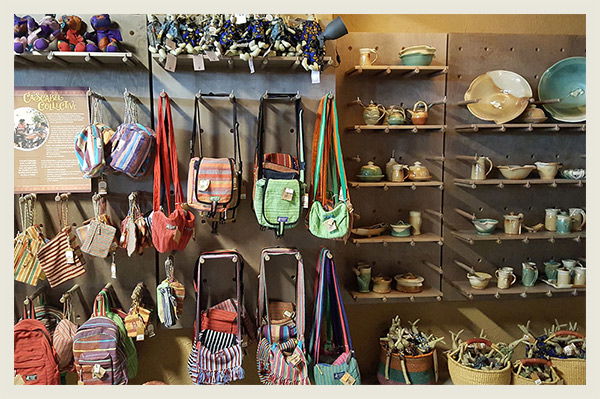 Unique Christmas Gifts
Looking for that perfect, one-of-a-kind gift? Stop by our extensive fair trade market and the Ark Encounter gift shop for a selection of handmade gifts from all over the world, as well as apparel, stuffed animals, books, DVDs, toys, and much more!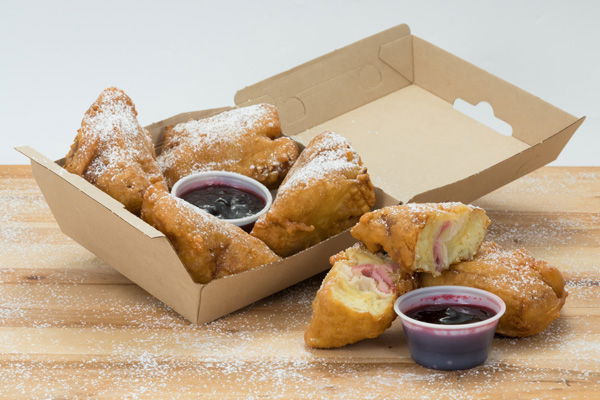 Seasonal Buffet & Festive Treats
Head in for a hearty, family-affordable buffet at our award-winning Emzara's Restaurant, or grab a bite at one of our outdoor vendors and specialty snack stands.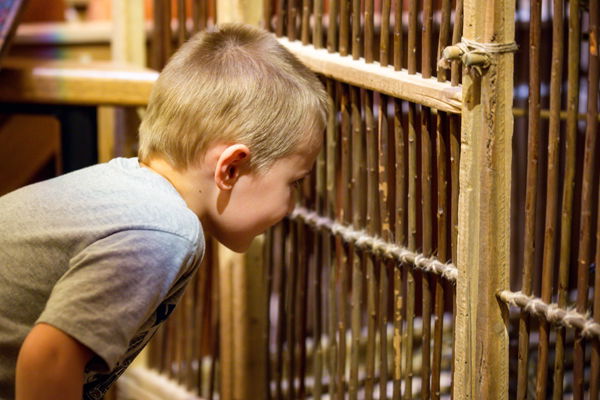 More Inside the Ark
Warm up inside and explore the Ark Encounter! Scores of exhibits about the Flood, Noah, and the animals are designed to answer your questions about the biblical account of Noah's Ark. Get your tickets online or at the park entrance.
Last suggested admission for Ark exhibits is 6:30 p.m.
Get Ark Tickets
Christmas Town at the Creation Museum
Tour the dazzling garden of lights and a live nativity at the Creation Museum during our free annual Christmas Town event!
Learn More