Did you know that more than one billion people around the world live on less than $1 per day? At the Ark Encounter, you have the opportunity to impact lives around the world when you purchase items from the fair trade selection of our gift shop. These extraordinary and unique handcrafted products directly support impoverished people around the globe.
Learn how you can help support and share the gospel with people both internationally and in the US this summer.
Shop Fair Trade
From purses and candles to jewelry and ornaments, we have a wide variety of fair trade items that you might like in our fair trade selection. If you see something that you want to take home to remember your Ark Encounter visit by, make sure to get it during your visit! Since these products are completely unique, they may not be available when you return.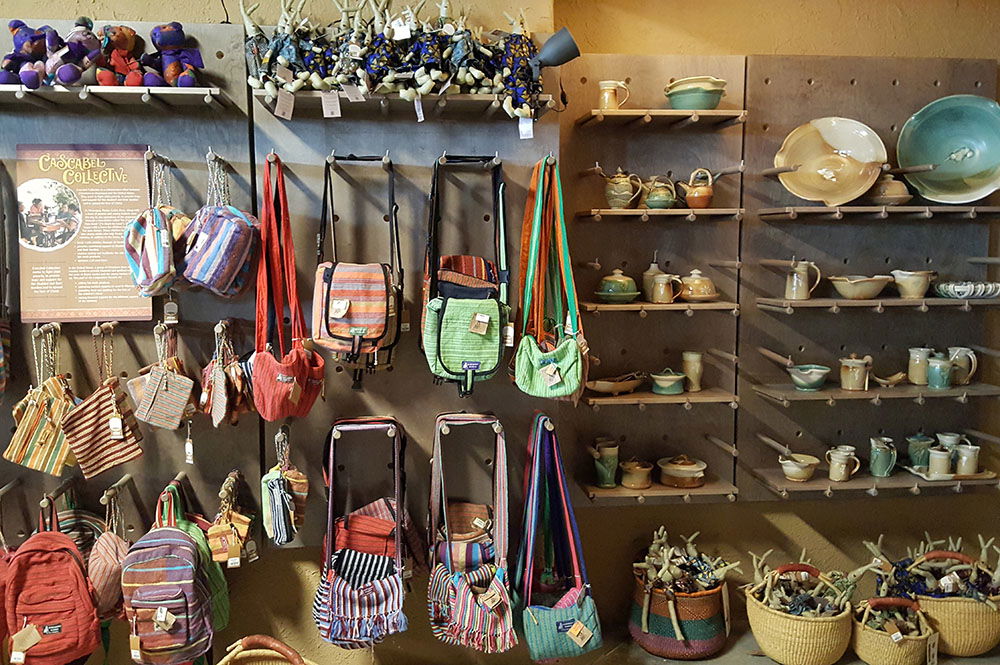 Many of our fair trade partners are also actively sharing Christ in their sphere of influence. Your fair trade purchase helps provide both economic and gospel hope to needy people God loves around the world.
Fight Child Hunger
You also have the opportunity to provide meals to children in the United States this summer. Our parent ministry, Answers in Genesis, is partnering with the Children's Hunger Fund (CHF) to provide meals and gospel hope for millions of school-age kids in the US facing hunger as schools close for the summer break.
The Summer of Hope campaign will combat child hunger right here in the US while providing the hope of the gospel of Jesus Christ to those needy children and families. A mere $0.25 provides one meal, and a full Food Pak costs only $12. Our goal is to provide one million meals for hungry kids this summer through CHF's Summer of Hope campaign.
Learn more about the Summer of Hope campaign in the video below.
We love CHF because they don't merely meet the physical needs of those they minister to. They also meet the spiritual needs of these individuals by pointing them towards the life-saving message of the gospel of Jesus Christ—locally and around the globe.
When you visit the Ark Encounter, make sure you take a look at all of the fair trade items we offer. And visit ChildrensHungerFund.org/aig to make a donation to the Summer of Hope campaign to help support those in need here and abroad.