When you visit the Ark Encounter, did you know that you might be able to catch a Grammy-nominated group in concert? You can find Steve Hess and Southern Salvation live in concert at the Ark Encounter on most Tuesdays–Saturdays at 2 p.m. inside the Answers Center. Learn more about this trio and listen to their powerful new song below.
Live Concerts in the Answers Center
Known for their Southern Gospel sound, this trio spreads the good news of Christ through their singing. They feature a great blend, outstanding voices, and music you can sing along with. When you hear the group live at the Ark Encounter, you will be treated to a music-filled event that is energetic, fun, and spirit filled.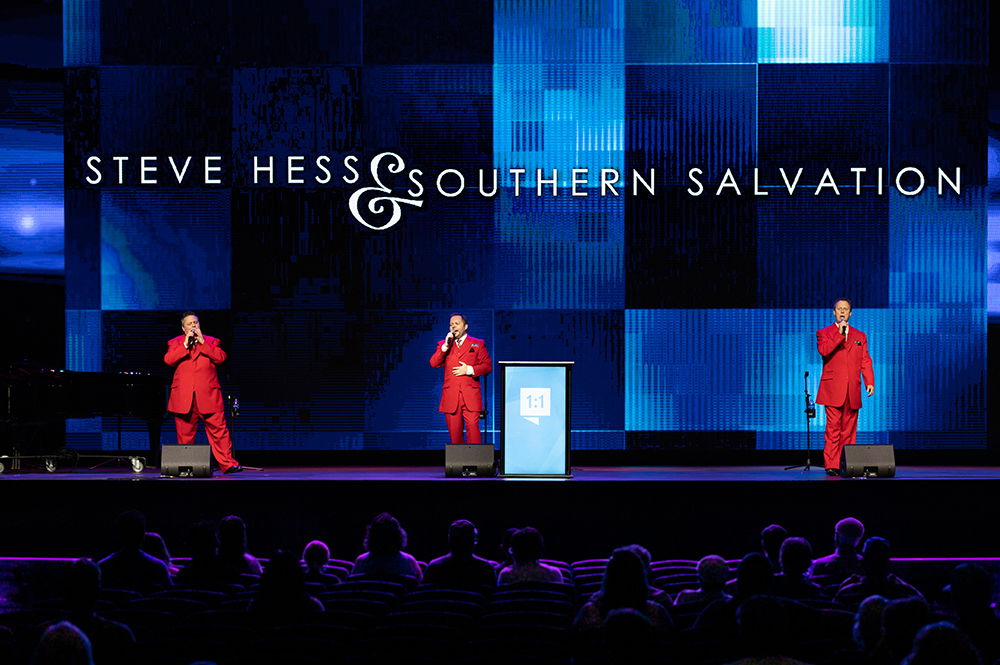 "Three Beating Hearts"
The powerful message in this song and video, performed by our resident Ark Encounter artists Steve Hess & Southern Salvation, supports the message that life begins at fertilization!
"Three Beating Hearts" (written by Dan Anderson, Steve Hess, and John Mathis Jr.) highlights that each life has a plan and purpose ordained by God and shares the compelling story of one life in particular who would want to live if given a voice. This song is intended to help provide that life a voice. Please help us share this message and voice for those lives who cannot speak for themselves.
Start planning your trip to the Ark Encounter today and see if Steve Hess and Southern Salvation are performing in the Answers Center during your visit. Share your favorite photos with us on Facebook, Instagram, and Twitter using #arkencounter.