Mark your calendar and make plans to join us for three exciting upcoming events at the Ark Encounter! Learn more about these three events now.
"Living Room Reset" with Kirk Cameron
Do you need a "living room reset"? Find encouragement and heartfelt conversation about marriage and parenting with Kirk Cameron (you might know him from Growing Pains or The Way of the Master with Ray Comfort). He's coming to the Answers Center for one night only, November 19, from 6–9 p.m. for his "Living Room Reset" event.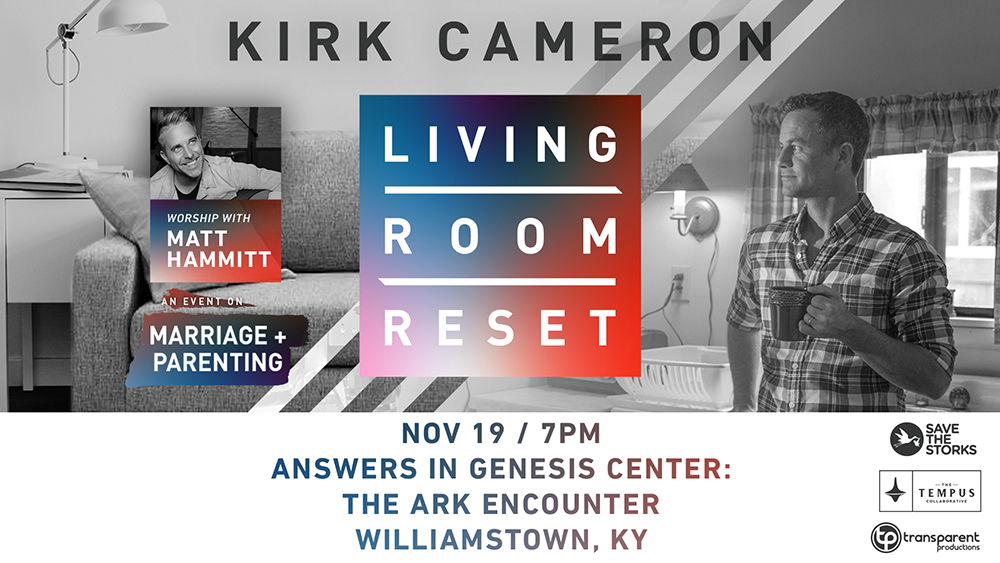 During this three-hour evening event, you'll hear some personal and heartfelt messages from Kirk Cameron about the things that have made the most valuable differences in his twenty-six-year marriage and with their six kids and brought the most peace and blessing to their home. You'll also enjoy special music from Matt Hammit (former lead singer of the band Sanctus Real).
Of course, we encourage all attendees to arrive earlier in the day and purchase a separate ticket to tour the full-size Noah's Ark. You can purchase tickets to "Living Room Reset" through Kirk Cameron's event page. Space is limited, so be sure to secure your spot today.
ChristmasTime at the Ark Encounter
Celebrate this special time of the year with a trip to the Ark Encounter for our annual ChristmasTime event! See the life-size ark lit up in rainbow-colored lights, catch an animated show that shares a Christmas message of hope, sing along to classic Christmas carols with our resident artists Steve Hess & Southern Salvation in the Answers Center, enjoy seasonal foods and festive treats, shop for unique gifts, meet adorable zoo animals, and more! Visit our event page for details.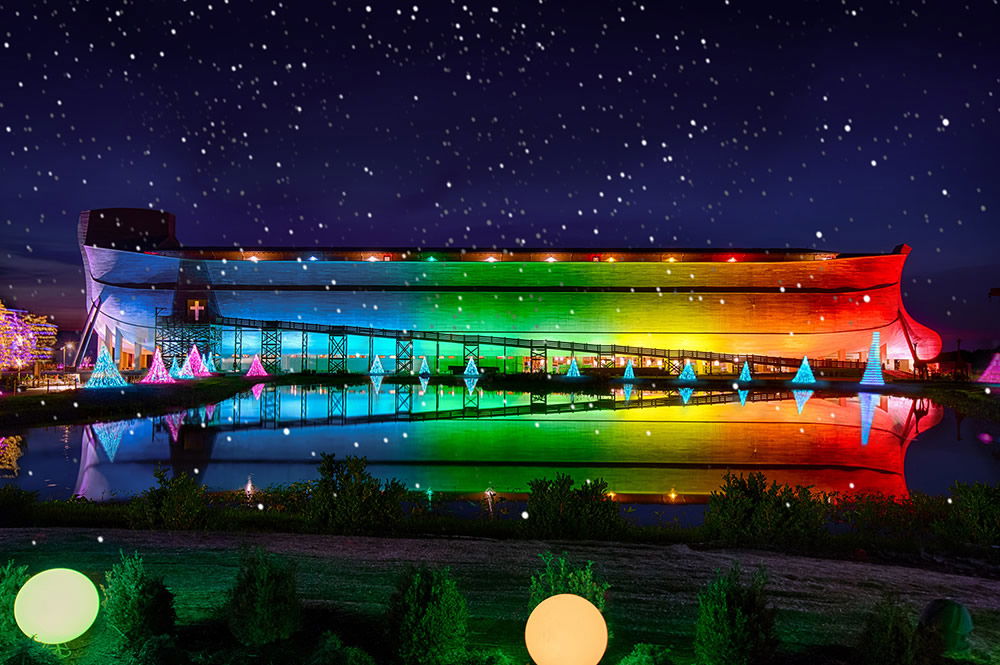 Start making your plans to join us for these special events today, and share your favorite photos from your visit with us on Facebook, Instagram, and Twitter using #arkencounter.