We're excited to announce that you can now purchase your tickets to visit the Ark Encounter and book your hotel reservations on one site—right here on ArkEncounter.com! Choose from a variety of vetted hotels conveniently located near our life-size Noah's Ark and our sister attraction, the Creation Museum, and receive a special rate when you book through our site.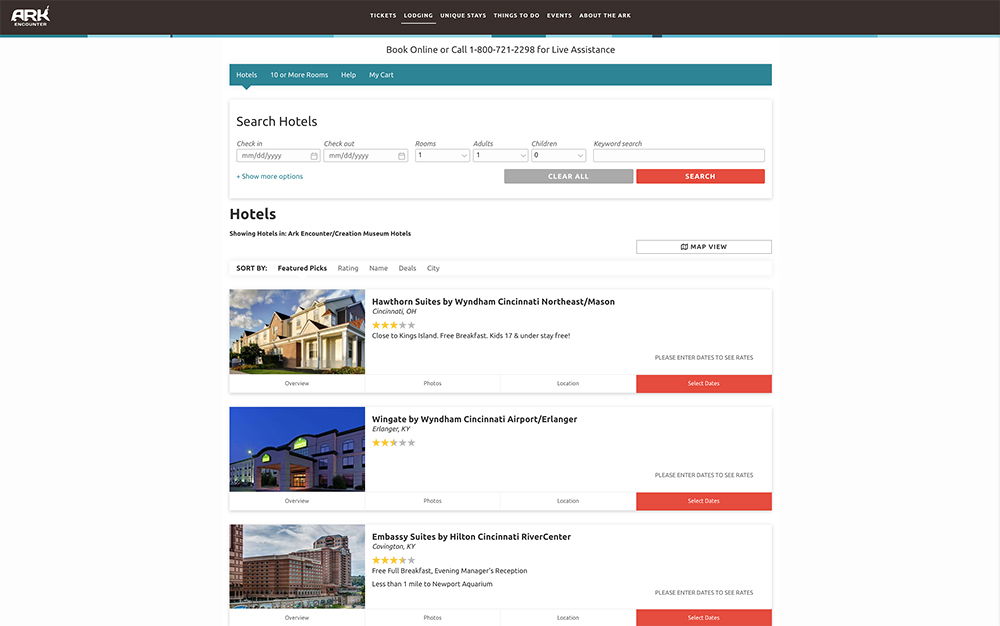 Once you purchase your Ark Encounter tickets and book your hotel, start getting excited for your visit! Here are just a few aspects of your trip to look forward to:
State-of-the-Art Exhibits
Inside the Ark, you'll encounter three decks of state-of-the-art teaching exhibits that are grounded in the truth of God's Word and will inspire you to think differently about the biblical account of Noah's ark. Meet Noah and his family, learn how Noah could have cared for all the animals, see for yourself why God sent the global Flood, and more!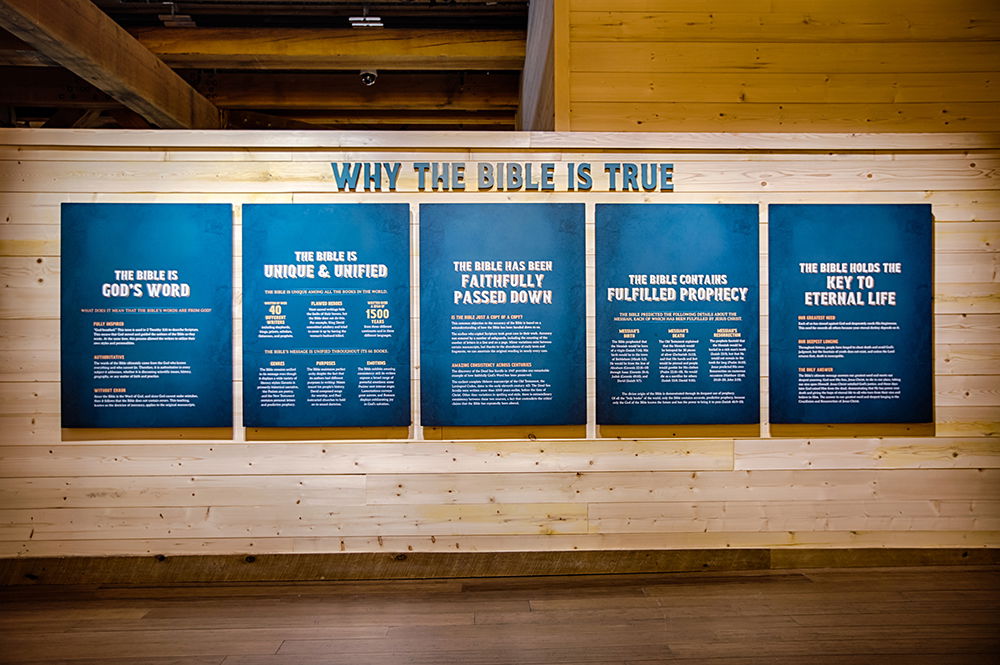 Amazing Animals
Visit animals of all shapes and sizes, including sloths, kangaroos, African crowned cranes, ostriches, aoudad sheep, lemurs, and more, at the Ararat Ridge Zoo! It's fun for all ages and provides biblical teaching on the animal kingdom. The zoo, petting area, kangaroo walkabout, and animal shows are included with Ark Encounter admission.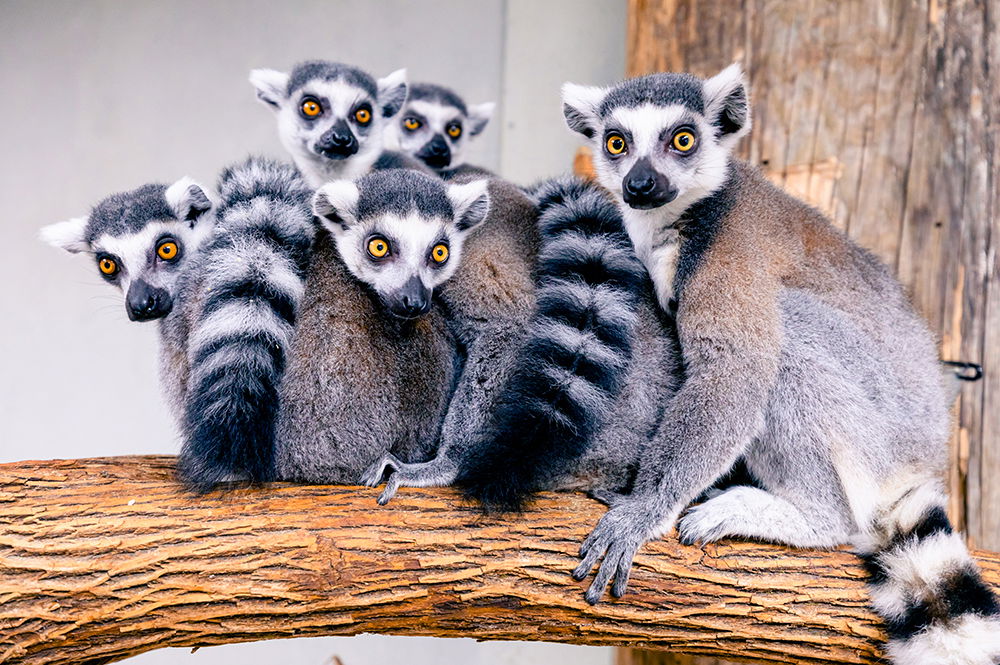 Special Events
This year, make plans to join us for 40 Days and 40 Nights of Gospel Music August 2–September 10, 2021. This special event is included with your general admission ticket. Enjoy music from your favorite artists and solid Bible teaching from a variety of Bible teachers, tour the life-size Noah's Ark, explore the grounds, take your children or grandchildren to the playground, and meet the zoo animals all for one price!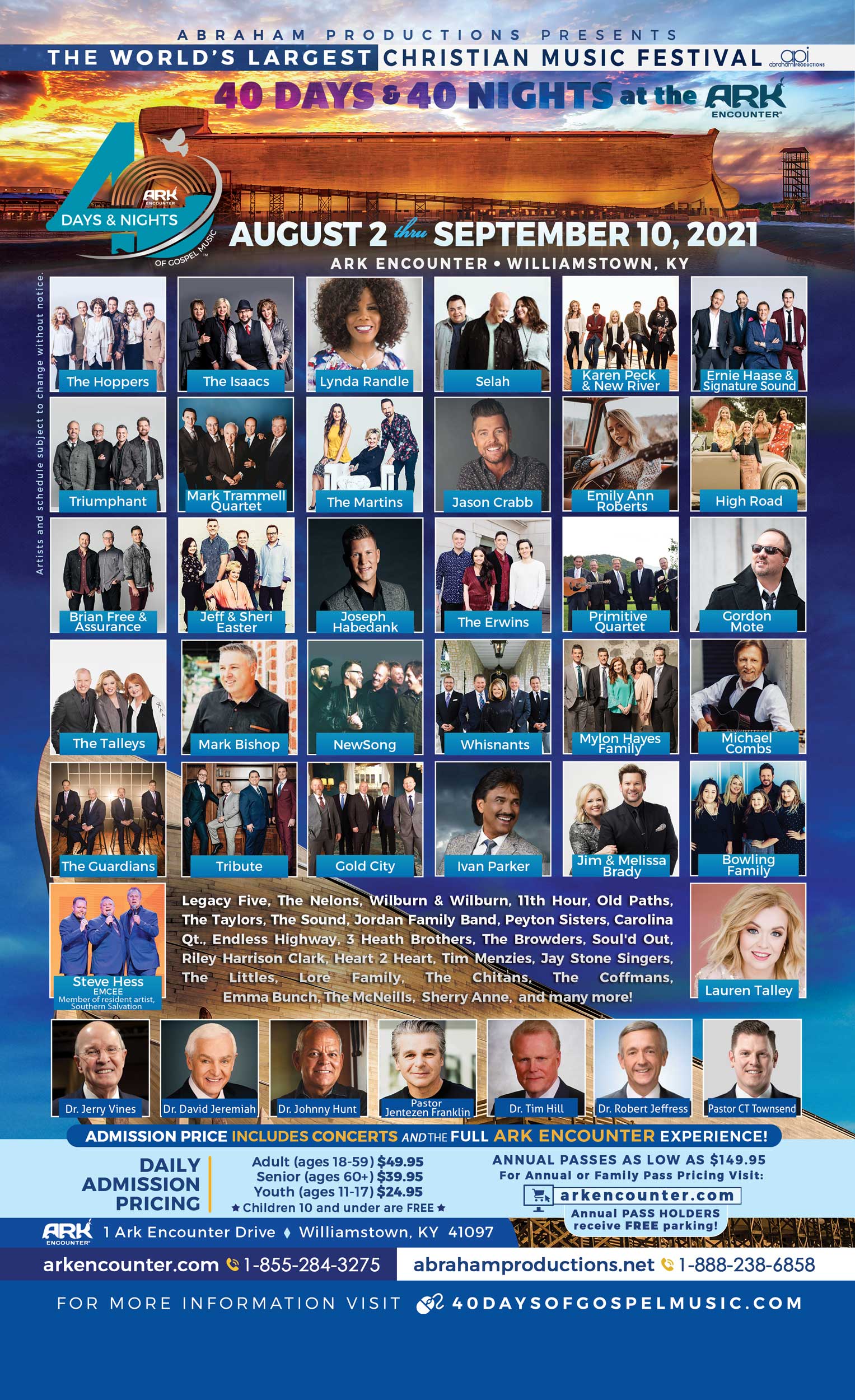 Unique Experiences
Get seated in the Truth Traveler time machine and journey back to the time of Noah in our immersive virtual reality experience, A Flood of Reality! And, if you visit us before February 27, 2021, you can take advantage of our winter special. For just $10 (normally $14.99), you can experience the thrill of traveling back in time to meet Noah in stunning virtual reality (excludes sales tax).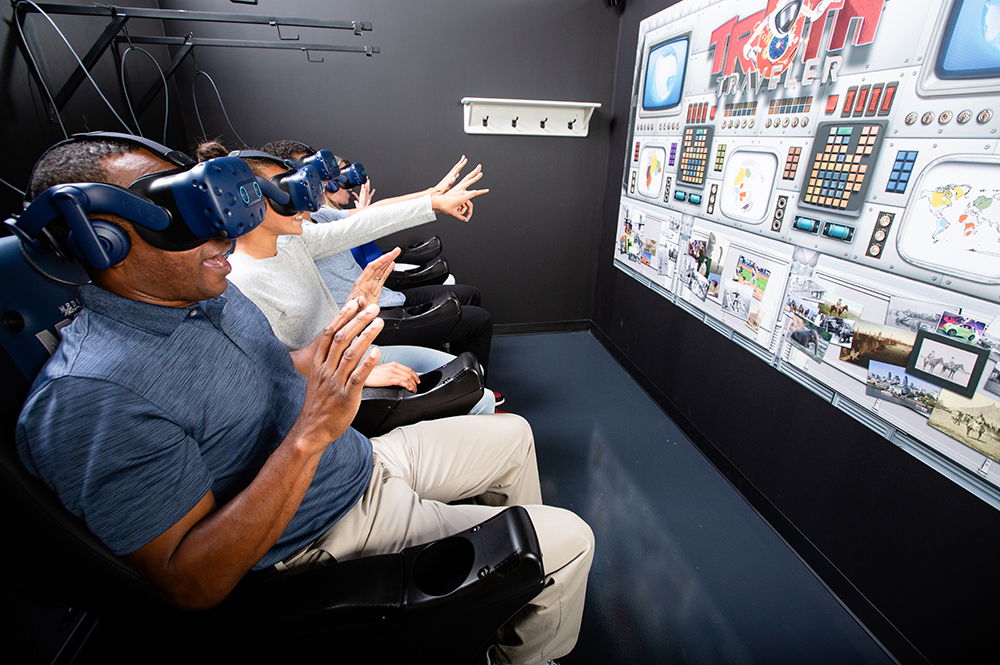 You can also add an extra level of thrill to your Ark Encounter visit with the Screaming Eagle Aerial Adventures! Soar down thousands of feet of zip lines, conquer the Eagle's Nest Aerial Adventure Course, or fall more than four stories before safely coming to rest on your feet with the free-fall experience. To learn more about each of these options, visit the Screaming Eagle Aerial Adventure page.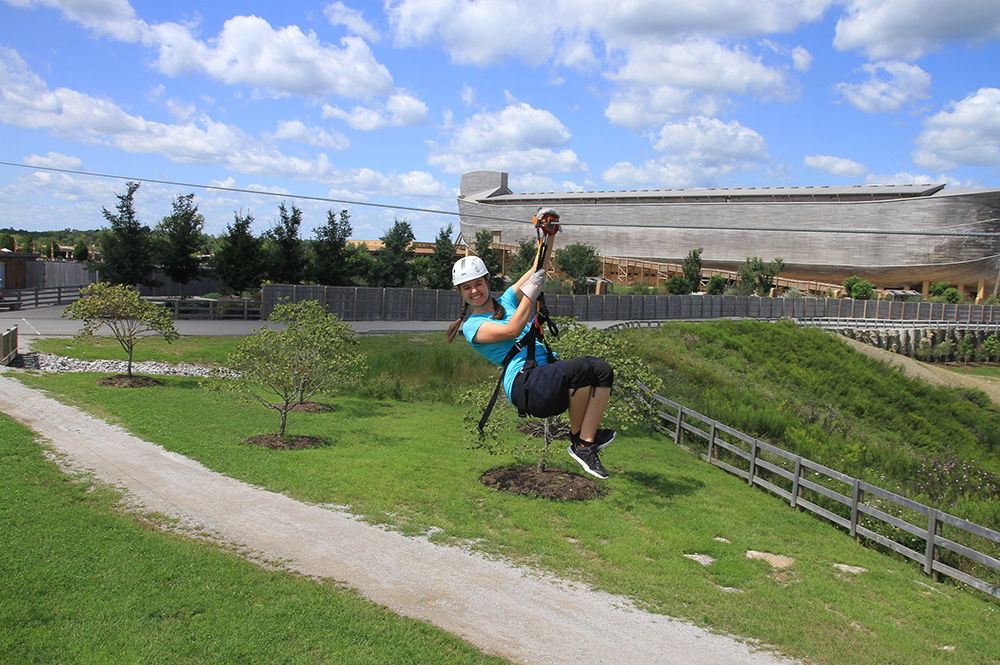 Start planning your trip to the Ark Encounter, and if you need a place to stay during your visit, book your hotel at the same time today!