Here at the Ark Encounter, we have a 2,500-seat multi-purpose center called the Answers Center. We host presentations, conferences, concerts, and more in this state-of-the-art space. When it was built, it included a massive unfinished lower level—and we've got an exciting update about that.
Last year, supporters donated the funds for us to be able to finish this space so we could host workshops, break-out sessions during conferences, labs, and more. Well, when we were forced to shut down, we asked those donors if we could re-direct those funds toward helping us in keeping the ministry going during a very difficult time. They kindly agreed. Of course, that meant the lower level remained unfinished.
But through the generous support of a foundation, we're now well into completing the construction of the lower level! Check out the pictures and learn more below.
Lower Level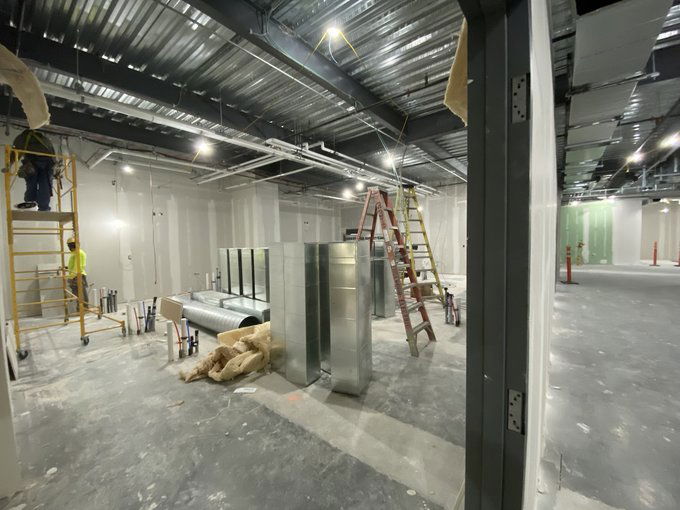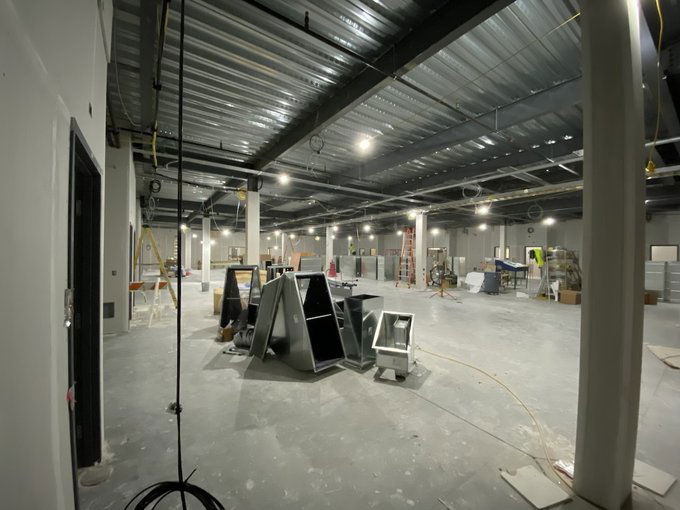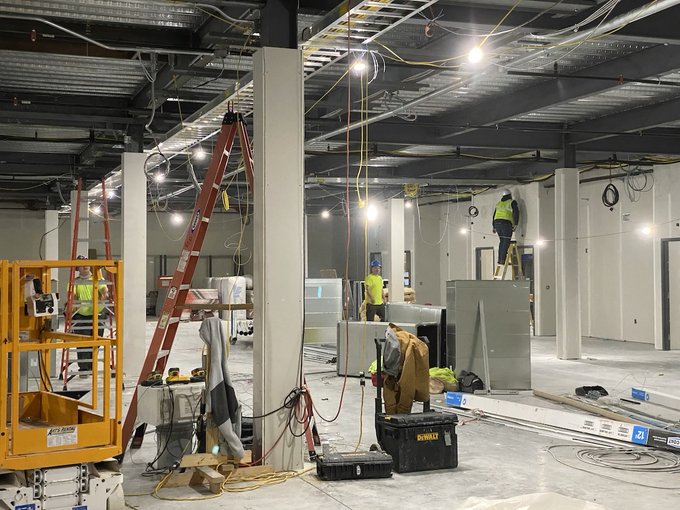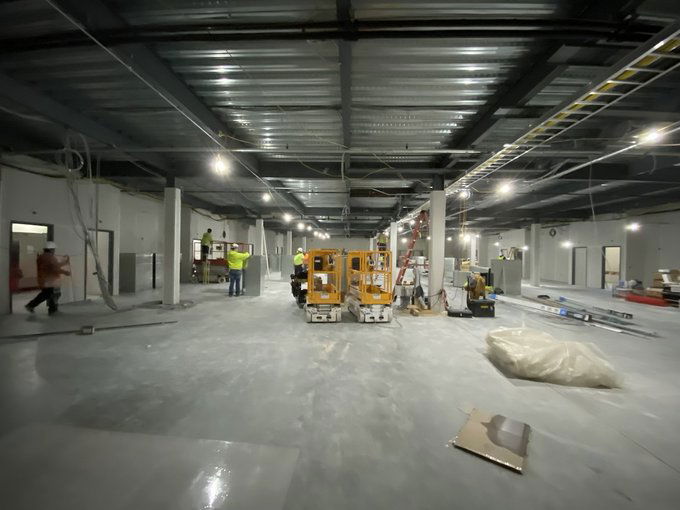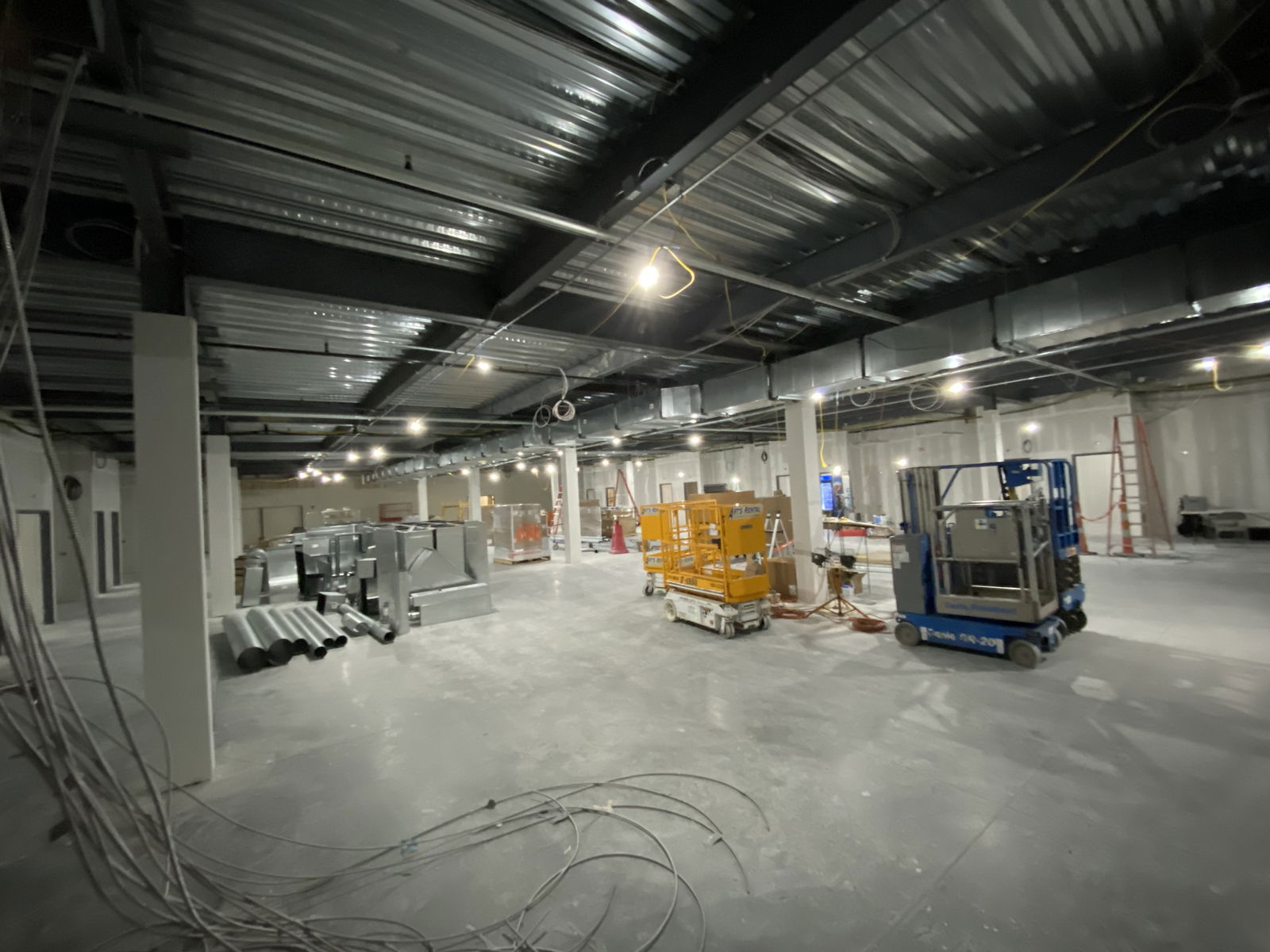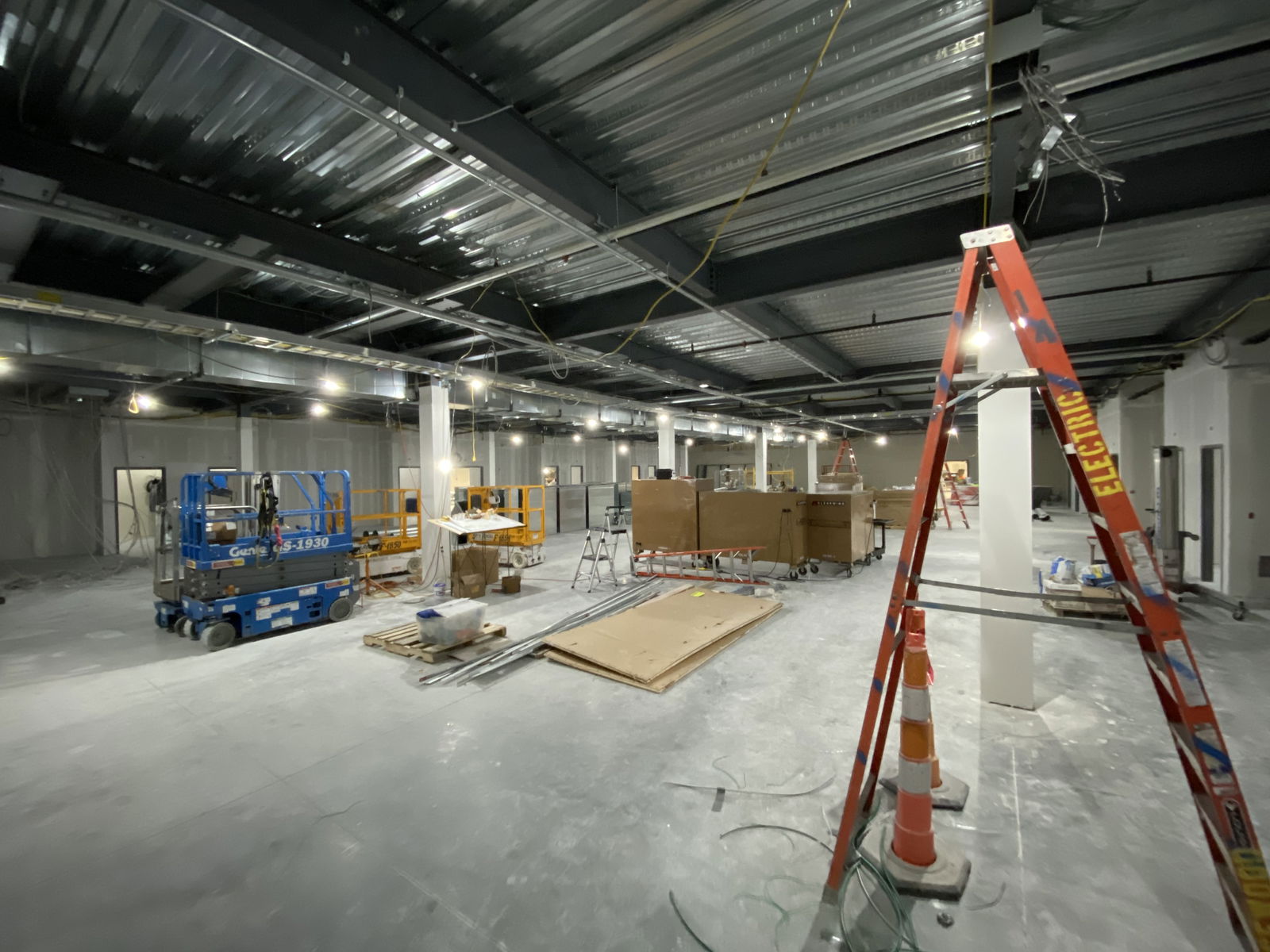 The changes are pretty dramatic, as construction crews add more restrooms, multi-purpose rooms (for conferences, workshops, etc.), a lab for science programs (we still need $500,000 to fit out the lab), and much more. We're excited for all the new ways we will be able to use this facility to teach children, teens, and adults the truth of God's Word and the gospel once this lower level is finished.
It's going to take our workshop programs and day camps at the Ark (such as Explore Days) to a whole new level. We will be able to reach more people than ever and help parents train up the younger generations to have a truly Christian worldview.
Rainbow Arch Entrance
We're also working on a brand-new arch entrance at the Answers Center—it's going to look spectacular! Guests will be dropped off by the buses and then enter through this arch to head to the life-size Noah's Ark, Ararat Ridge Zoo, and more. Here are the artists' renderings of what it will look like (and what it looks like right now, under construction):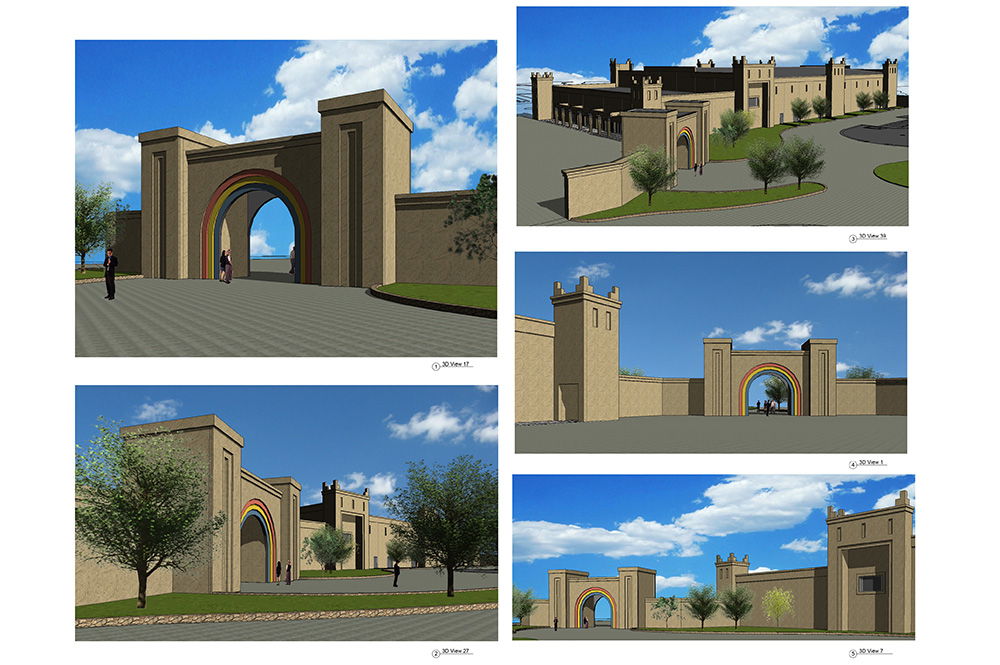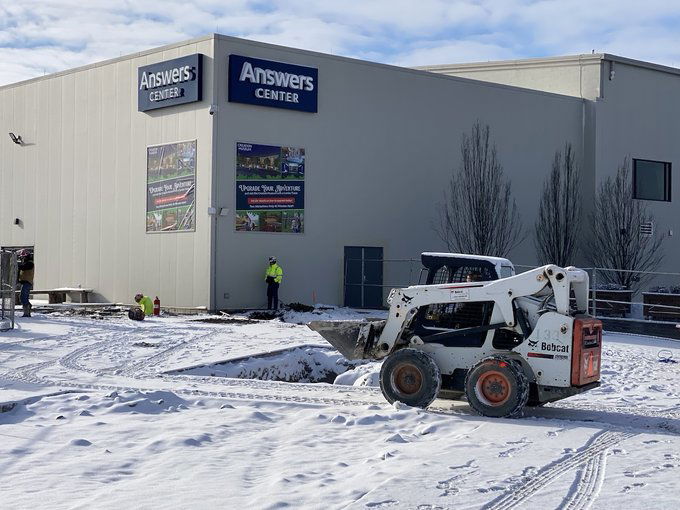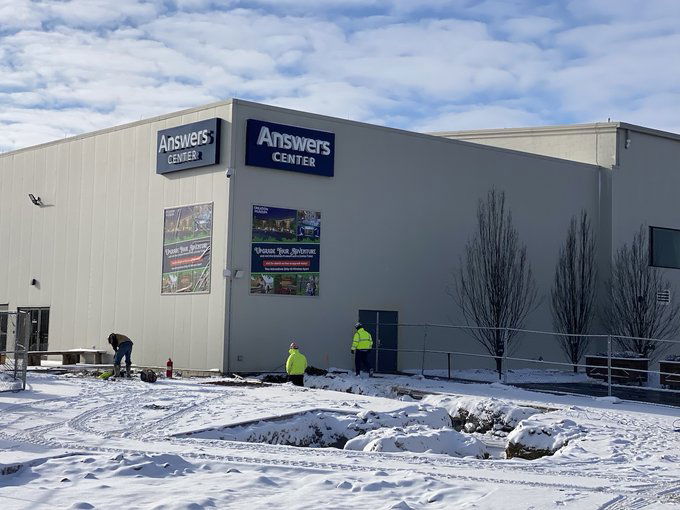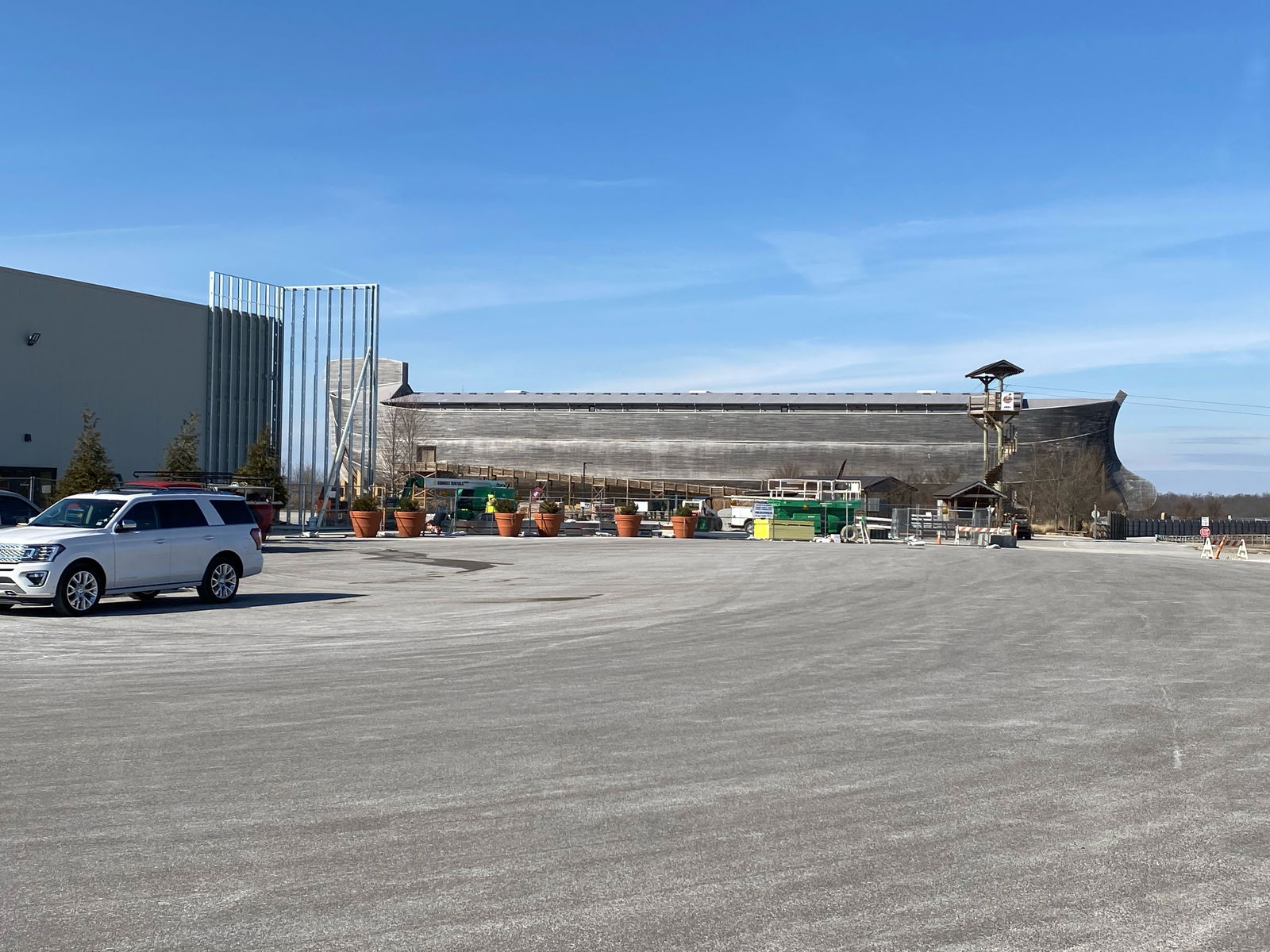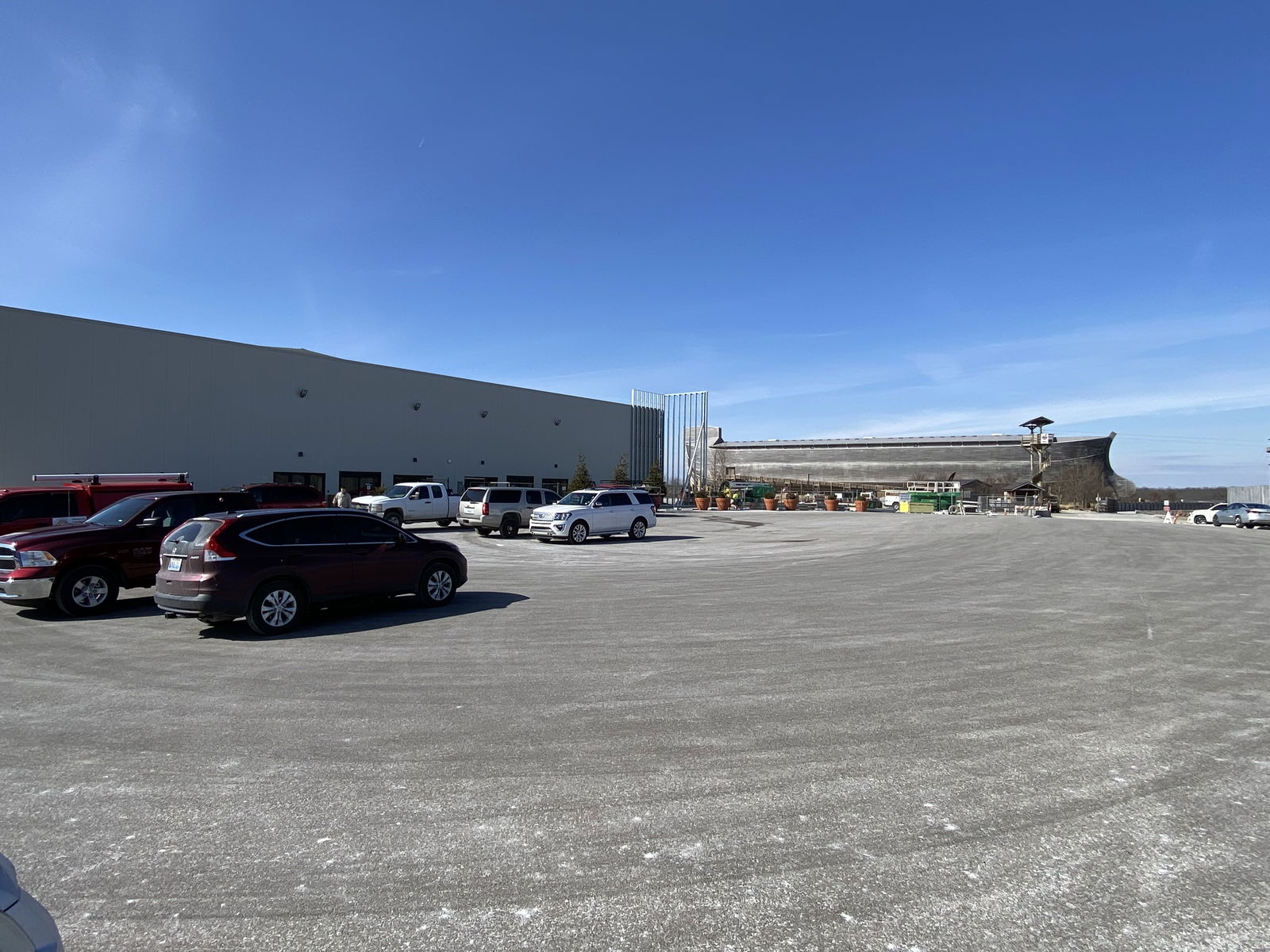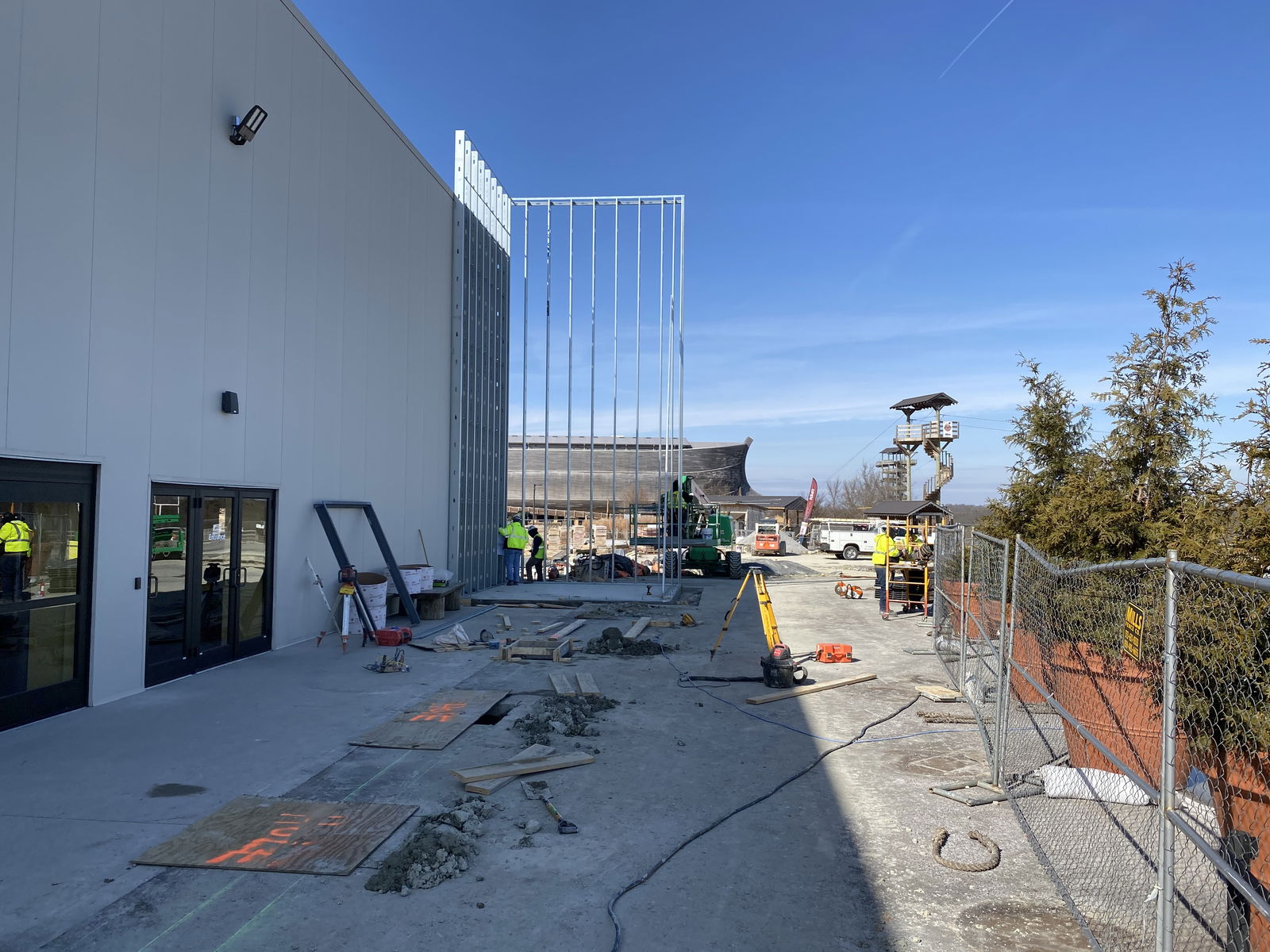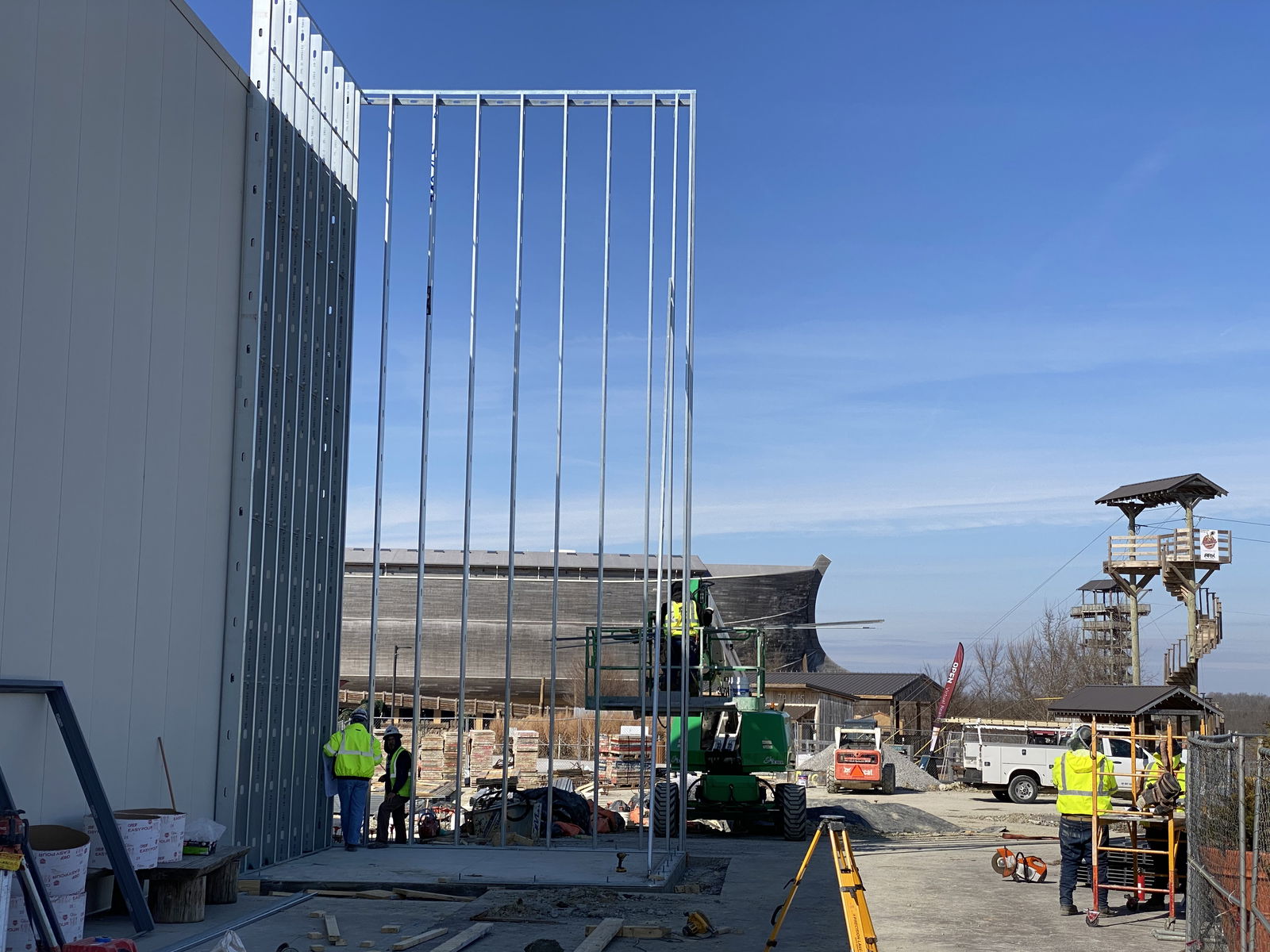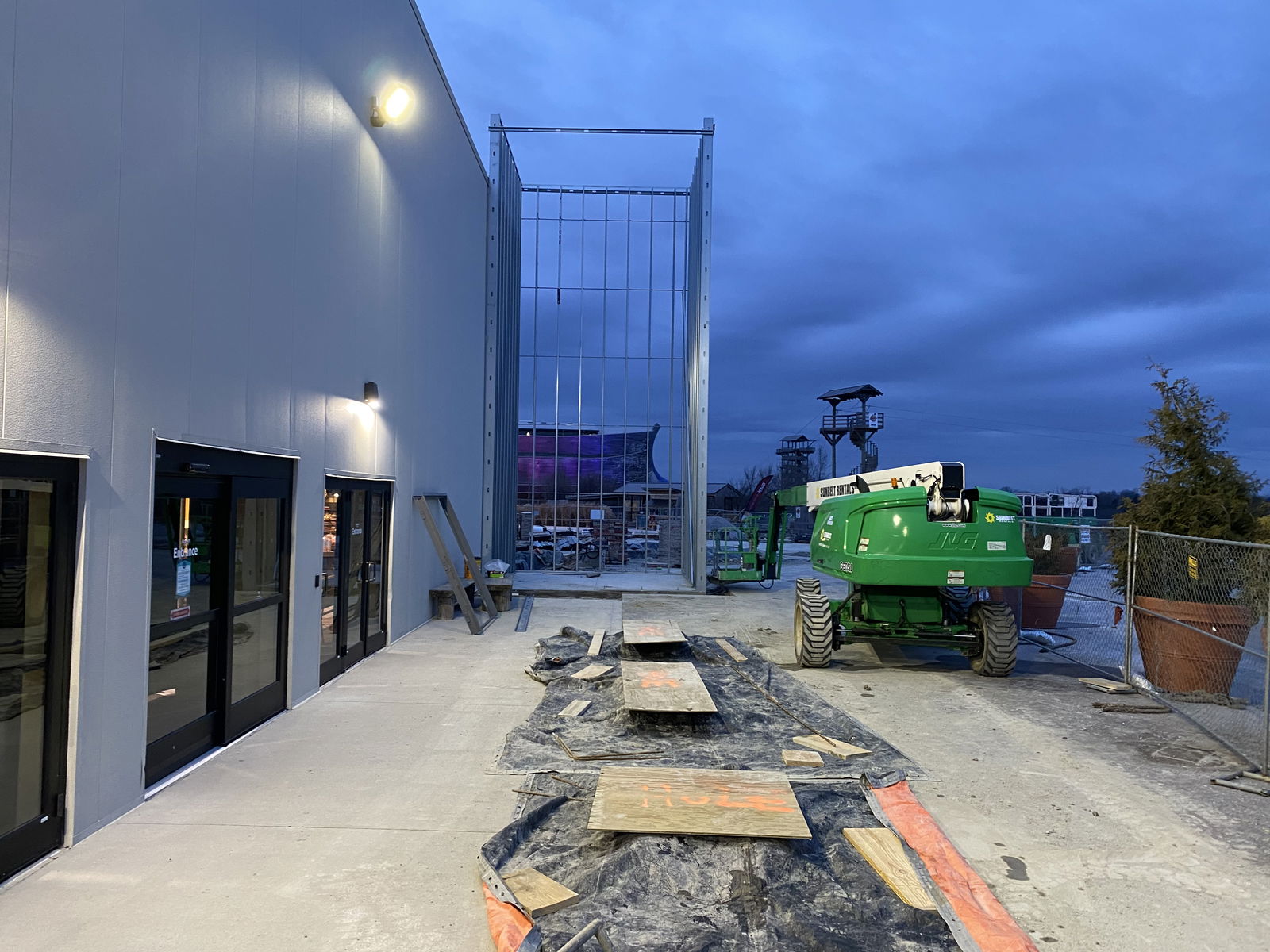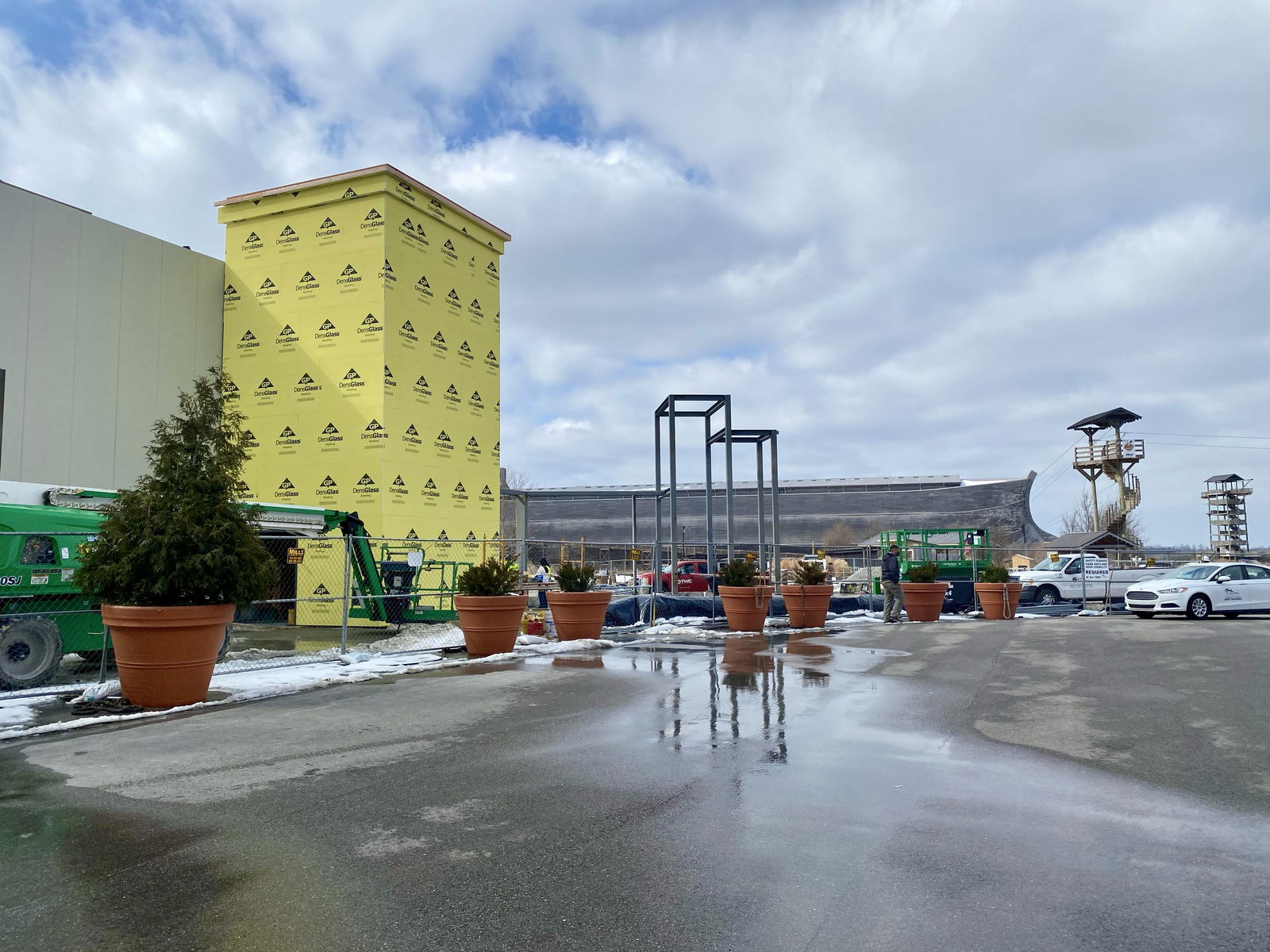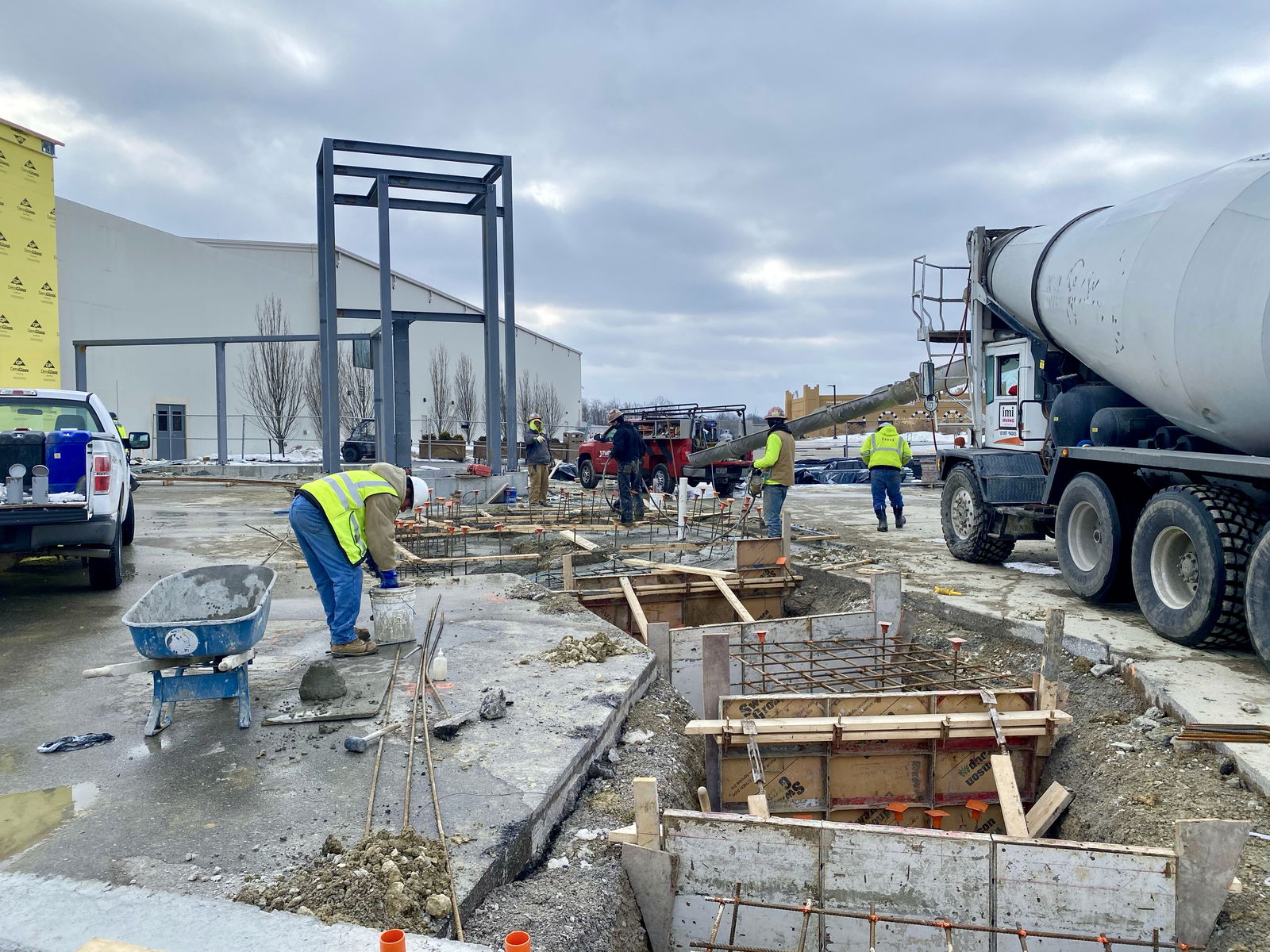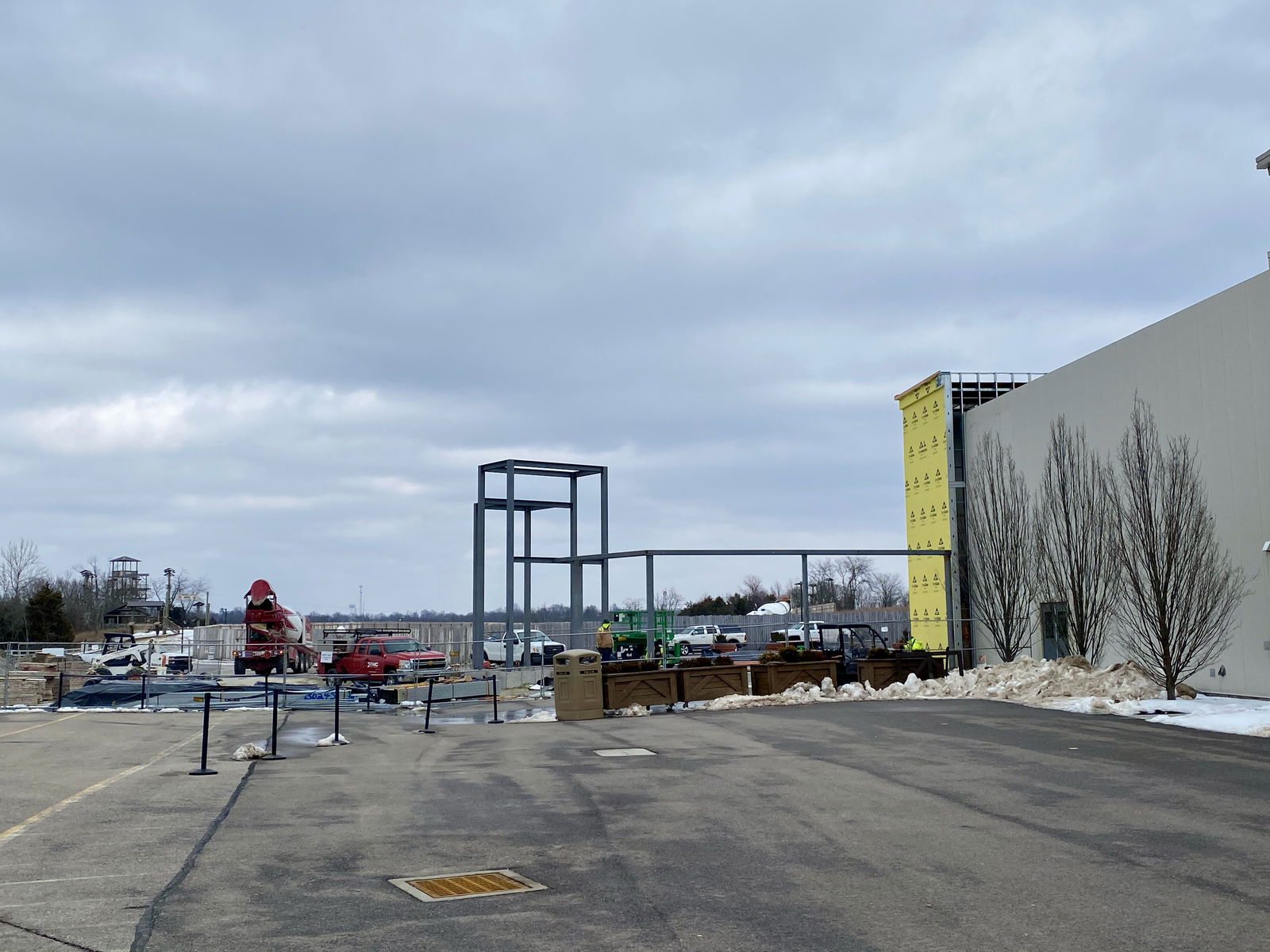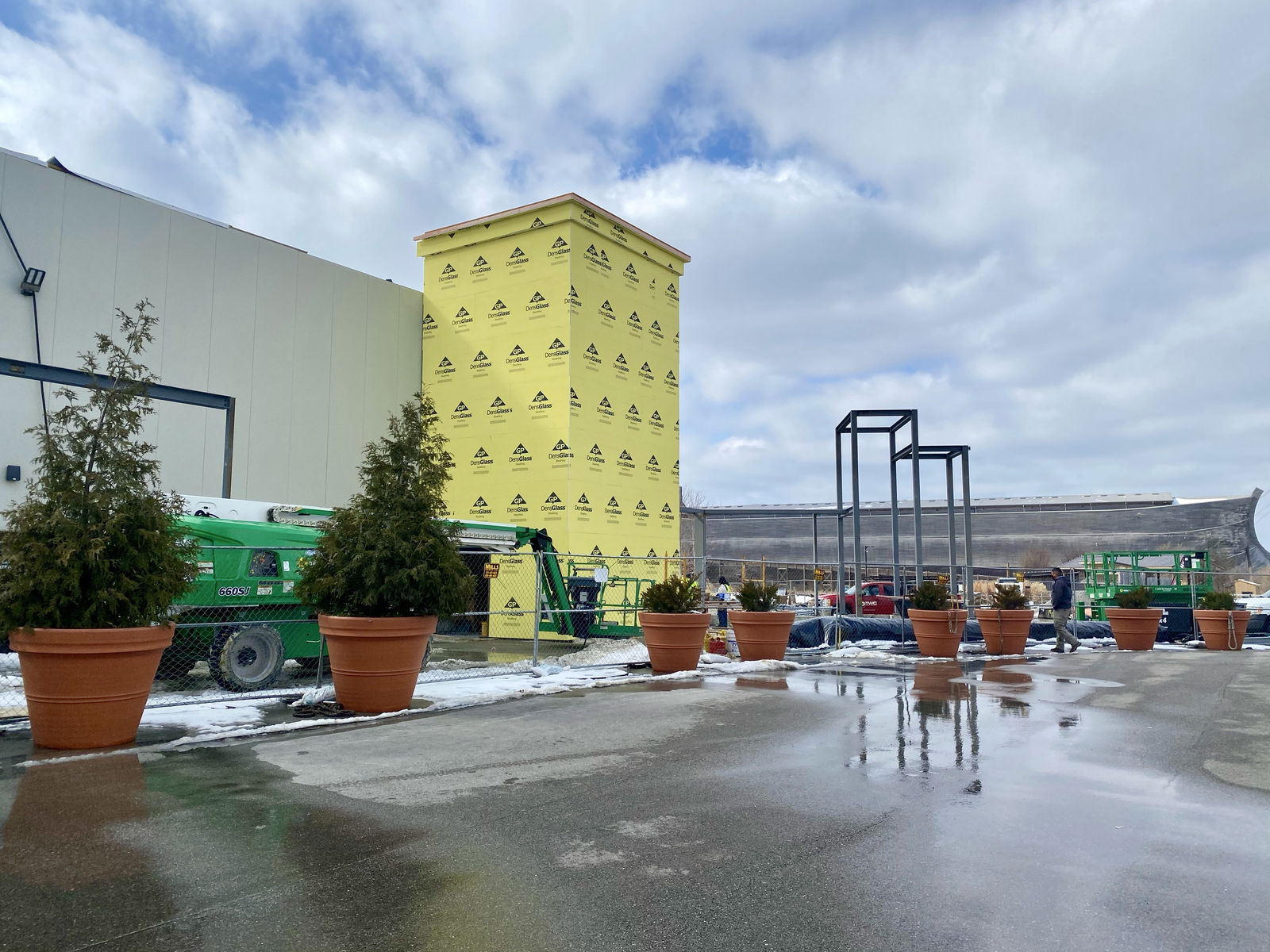 New Answers Center Façade
Our construction crews are also adding a façade to the outside of Answers Center to tie the theming in to the rest of the attraction. We think it's going to make the "grand reveal" when a shuttle bus pulls up even more jaw-dropping than it already is! Here's concept art for what this will look like: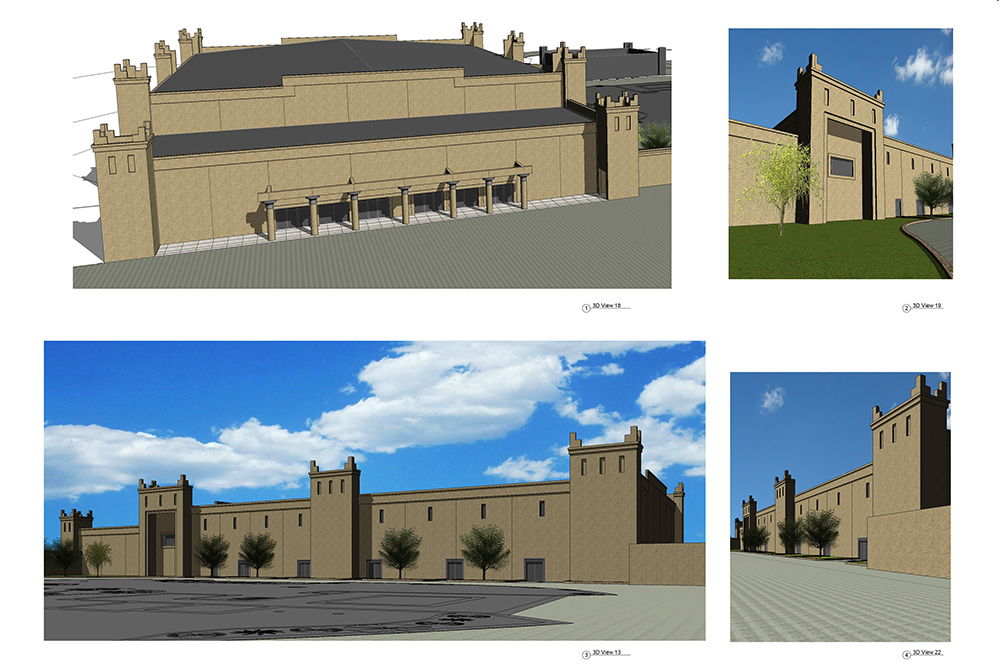 As you can see, there's always something going on at the Ark Encounter. Start planning your visit today, and remember—all kids ten and under are free in 2021 with one paid adult.