So much is happening at the Ark Encounter right now! As we welcome our spring crowds to Northern Kentucky and get ready for summer, we're continuing to update our attraction. New exhibits are taking shape, the lower level of the Answers Center is nearly done, and a brand-new arch entrance now welcomes guests at our life-size Noah's Ark. Here's a sneak peek of some of the exciting things going on.
Stunning New Rainbow Entrance
The Rainbow Arch Entrance recently opened at the Ark Encounter. It is now one of our most popular photo spots. People stop at the arch to get their photo with the life-size Ark in the background, and it has made a spectacular entrance to our attraction.
Become Noah's Family at the Ark Encounter
Kids, teens, and adults can enjoy getting their photos taken in front of the Ark with fun cut-outs of Noah's three sons and their wives.
Coming soon is one cut-out of Noah's whole family. Our fabrication workers at our design studio built the structures with steps inside so children can easily step up to where the head is cut out. Our designers provided the artwork based on the figures we use for Noah's family inside the Ark.
New Zoo Exhibits
By the end of May, our four African-crested porcupines should be in their new exhibit at Ararat Ridge Zoo. Rikki, our new binturong (also known as a bearcat), is now on display in a new exhibit adjacent to the porcupines, and we also recently added Keshet, the Brazilian rainbow boa, to our zoo animals.
Answers Center Updates
As well as changing and updating the outside of the Answers Center at the Ark Encounter to match our other buildings, we've enhanced the lobby and have almost finished the lower level. The lower level has a 1–10 room configuration for workshops, dinners, and other programs.
Help Teach the Younger Generation
In the lower level of the Answers Center at the Ark Encounter, a large room has been constructed for a laboratory to seat 48 students. It will cost $500,000 to equip this lab, and we already have one supporter who gave us $100,000 to encourage others to give. Your gift will help teach the younger generation that there is no real "science vs. the Bible" conflict.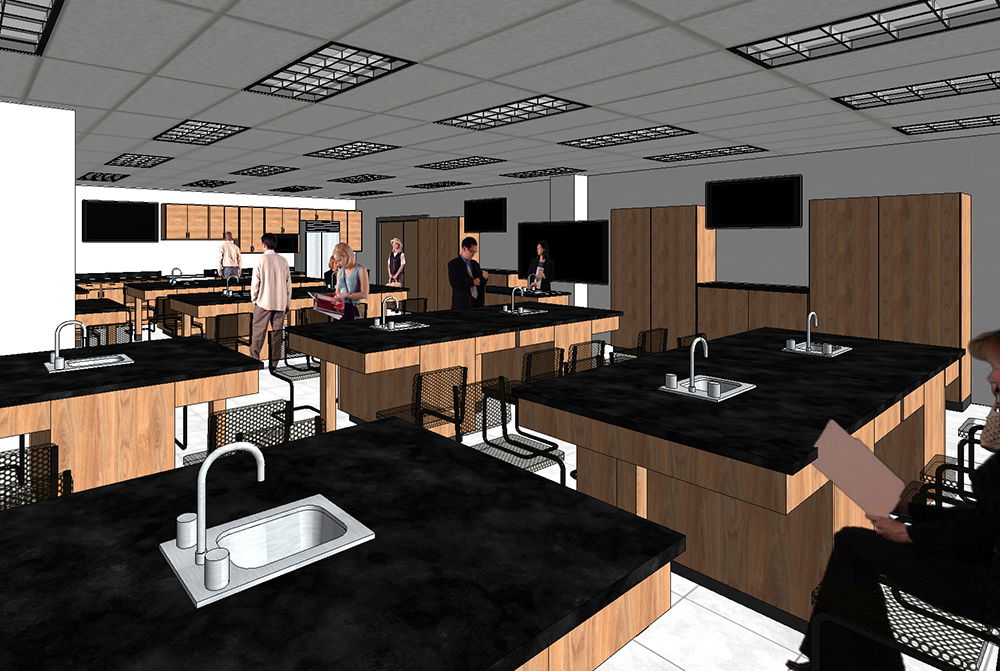 Start making your plans to visit the Ark Encounter today to see all of these exciting updates for yourself in person! And, remember, kids 10 and under receive free admission for 2021. There's no limit to how many children you can bring for free. (Though, of course, the children must be accompanied by at least one adult.)