In just two weeks, the Ark Encounter will be welcoming some of the biggest names in gospel music for our 40 Days and Nights of Gospel Music event, August 2–September 10, 2021. Favorite artists such as The Isaacs, Ernie Haase & Signature Sound, Lynda Randle, Karen Peck & New River, Selah, Brian Free & Assurance will all be performing. Don't miss the biggest Christian music festival in the world!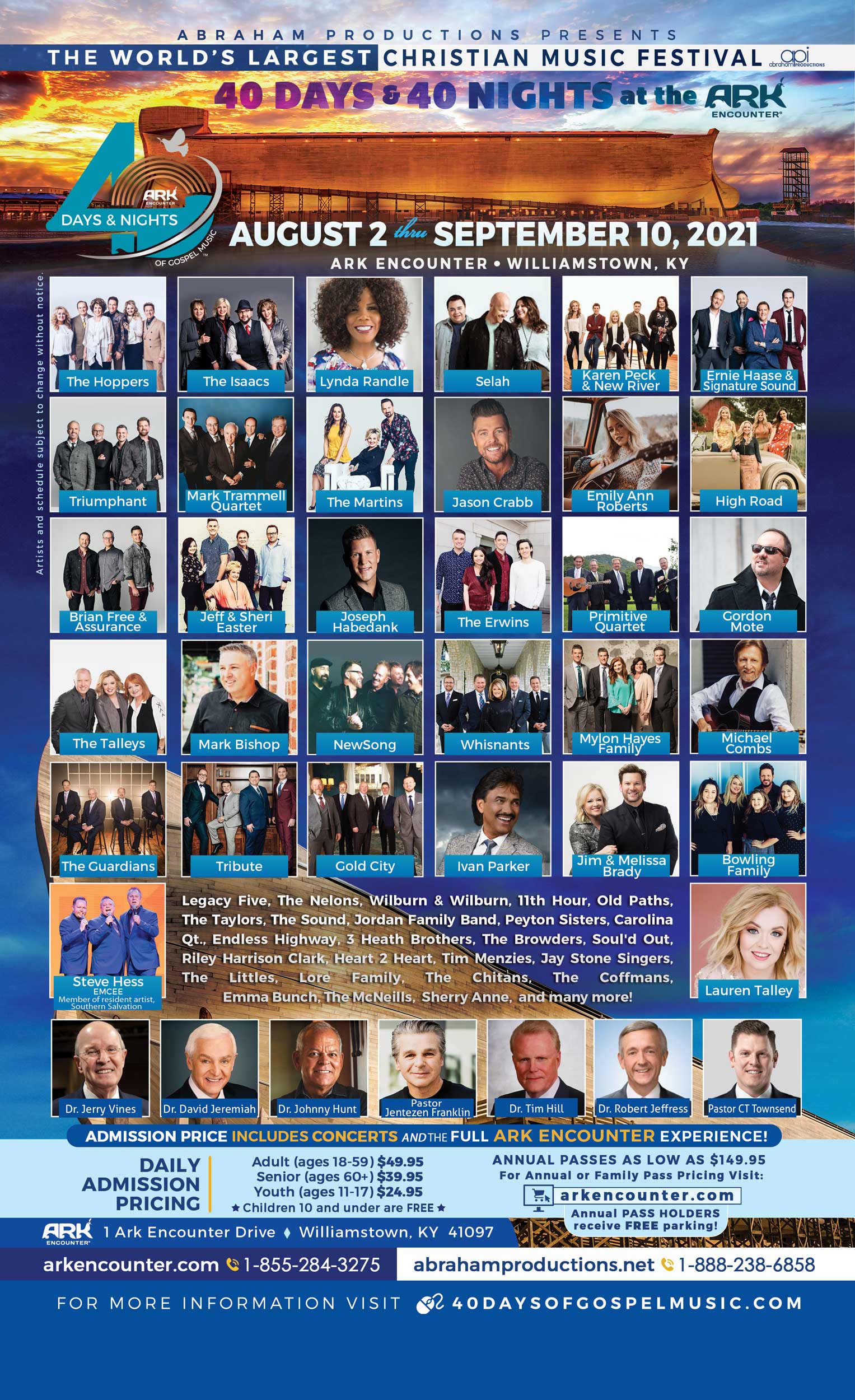 In a partnership with Abraham Productions, we're bringing over 60 well-known gospel music artists and groups to the Ark Encounter to perform for 40 days and nights in our 2,500-seat Answers Center. These concerts are included with daily Ark Encounter admission, which adds tremendous value to your visit. Seating for this event is limited and available on a first-come, first-serve basis.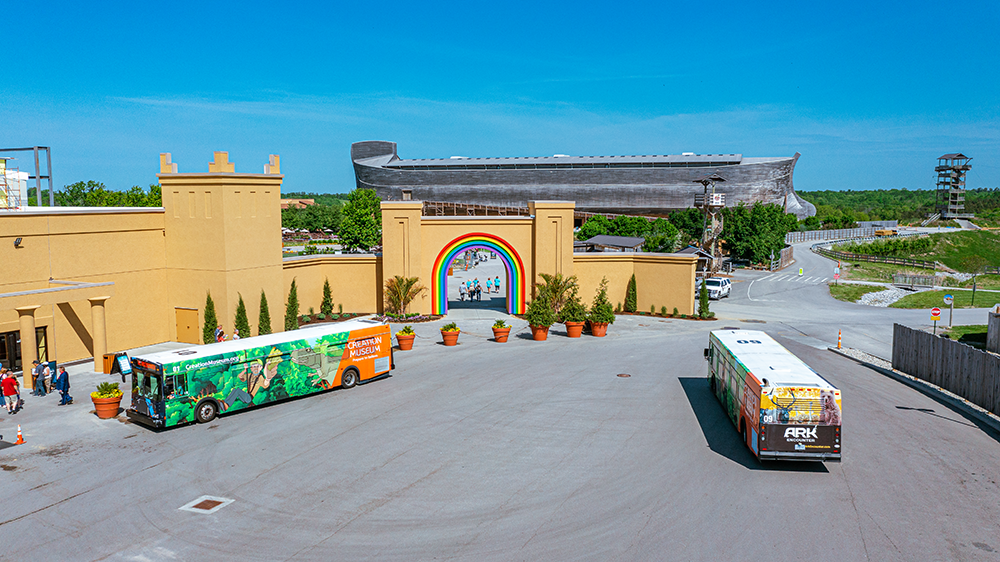 The best way to experience everything the Ark Encounter and our sister attraction, the Creation Museum, have to offer (including this incredible concert experience) is with an annual combo pass. This pass gives you unlimited access to both attractions and free parking for a whole year. That means you can attend all the concerts if you want at no additional cost.
Please pray for this event with us. It will be bringing thousands and thousands of new guests to the Ark Encounter and Creation Museum, where they will be encouraged to trust God's Word from the first verse and to believe the gospel message. Pray that people are impacted for eternity!
Start planning your visit to join us for this exciting event at the Ark Encounter today, and see a full schedule of participating artists and speakers at 40DaysofGospelMusic.com.