Exciting upgrades and expansions are coming soon to the Ark Encounter and the Creation Museum! These are necessary to accommodate, better serve, and reach the thousands of families pouring in daily. Learn more about our plans for the Ark Encounter and how you can help impact lives for years to come below.
Our "Problem"
The summer of 2021 has been such a blessing to us. The Ark Encounter has been bustling all summer—and we're projecting that the year ahead will be even busier. So many people are hearing the gospel and learning about the authority of God's Word every day.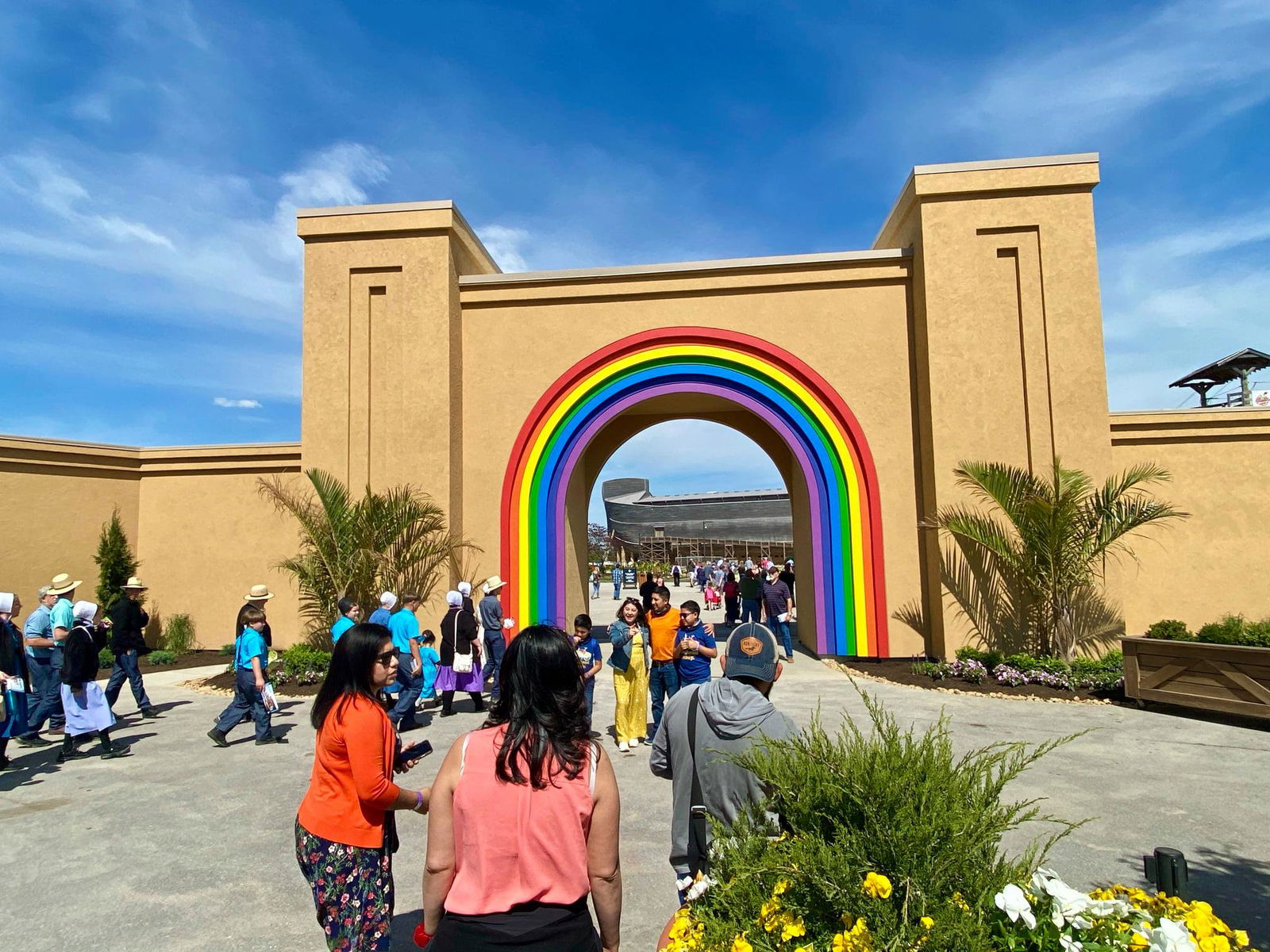 But that's a "problem" (a good "problem")! With thousands of families flooding in daily, we need to upgrade and expand to accommodate. What a great "problem" to have! So, what is in store for the Ark Encounter?
Our Solution
The Holy Land Experience in Florida closed its doors recently and gave us their indoor model of first-century Jerusalem (the biggest indoor model in the US, possibly the world), which was a very popular exhibit. We are going to use the basic plan of this model to take it to a whole new level of quality and exhibit it in its own building at the Ark Encounter.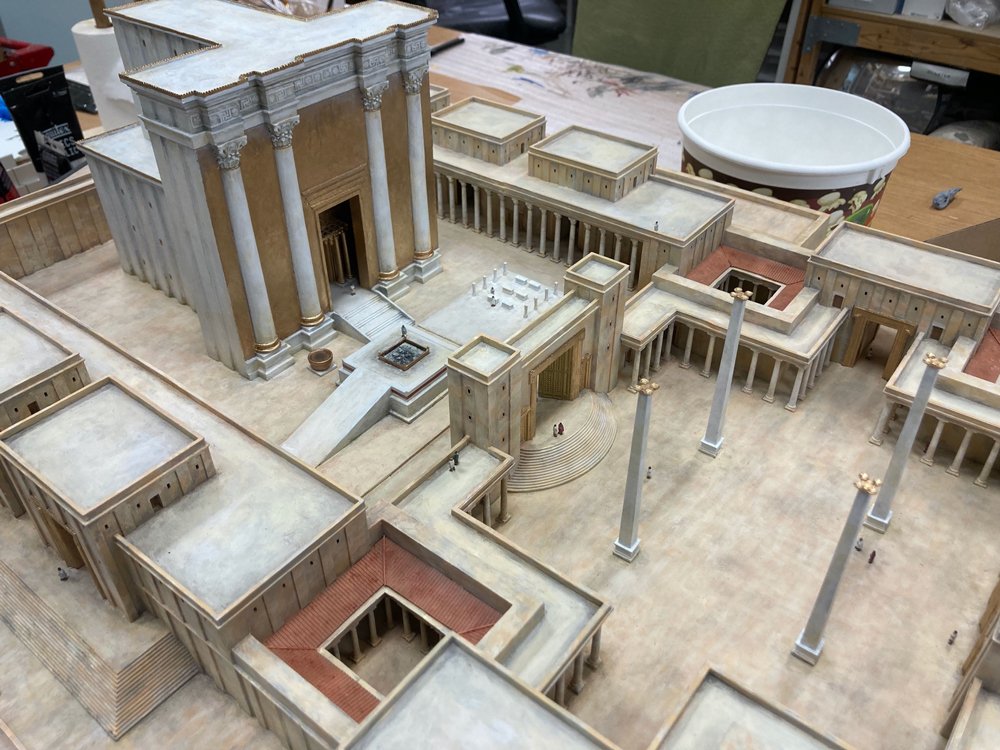 Once the model is housed and open to our guests, we will work on other phases to greatly enhance the teaching aspect. As people visit, they will learn more about God's Word, the time of Jesus, and the message of salvation.
Our Future Plans
After we complete the Jerusalem model, the next major attraction is the Tower of Babel (with teaching on the dispersion from Noah's three sons and powerfully dealing with racism from a biblical perspective), followed by a replica of Solomon's temple (with teaching on how it foreshadowed Christ and the saving gospel message). Then a walled city and other facilities teaching various aspects of biblical history will come later on.
Here is a master plan showing what we envision at the Ark Encounter: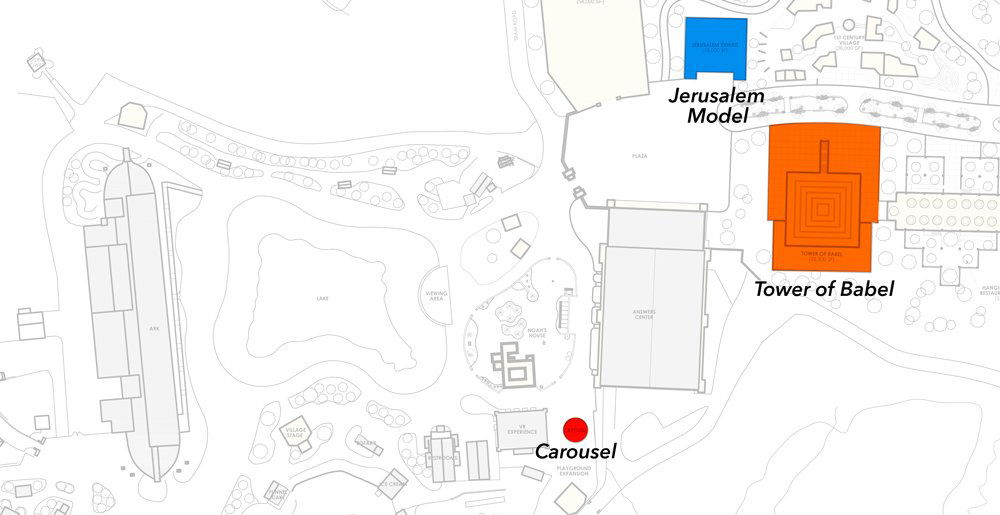 How You Can Help—Our Biggest Matching-Gift Offer Ever!
All of this will need a lot of funding, but as usual, a significant amount of the work is done in-house, keeping costs down. This will be our biggest end-of-year fundraising challenge ever. The total amount will be $17 million with an $8.5 million matching challenge.
We are asking our supporters to consider contributing toward these projects to help us get these exciting projects underway.
Your investment in this ministry has resulted in great (and increasing) spiritual impact on tens of millions of people. And we are again asking God's people to help us reach even more people with the most vital message in the entire universe—the message of the truth of God's Word and the gospel.
Thank you for helping us get these exciting projects underway. God is blessing this ministry in amazing ways!