Did the information you learned during your visit to the Ark Encounter make you want to dive deeper into the content? If so, here are four ways you can learn even more about the topics covered inside our life-size Noah's Ark once you return home and for years to come.
Take Home Resources from Our Gift Shop
Learn more about Noah's Ark and find the perfect memento to remember your Ark Encounter experience when you browse our gift shop during your trip. Explore a wide range of books, DVDs, apparel, stuffed animals, and handmade gifts. There is something for everyone inside the gift shop!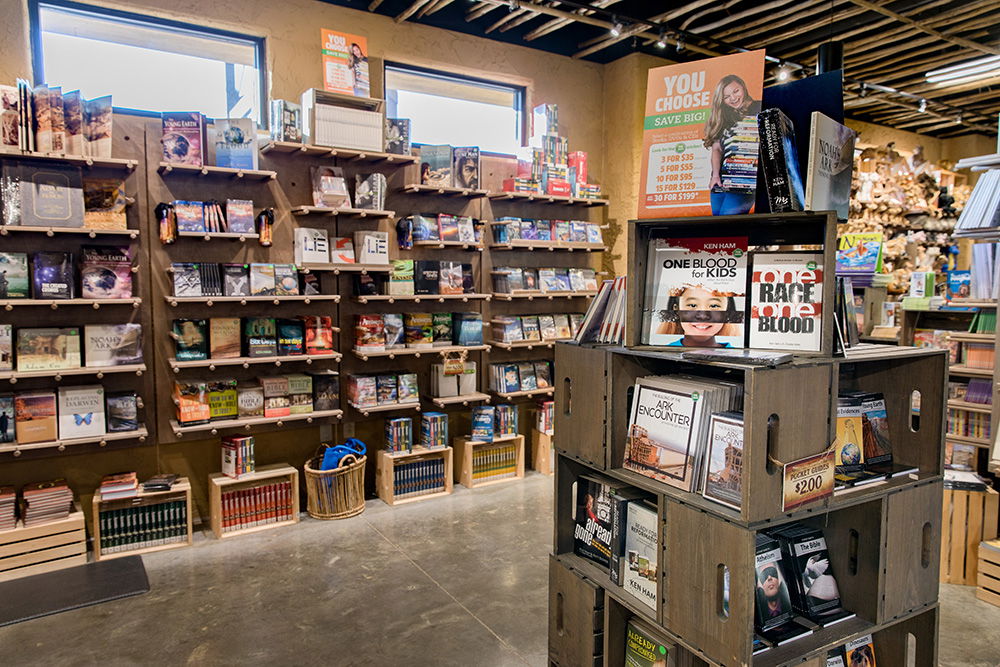 Is there a special something you wish you had bought from the Ark Encounter gift shop? You might be able to find it through the online store of our parent ministry, Answers in Genesis. Many popular Noah's Ark-related resources are available from AnswersBookstore.com.
Get Answers from AnswersinGenesis.org
In addition to the wide variety of items available for purchase, you can also access over 10,000 free articles from your favorite Answers in Genesis authors, speakers, and more. Get answers to common objections to Noah's Ark, the Flood, and much more when you visit AnswersinGenesis.org.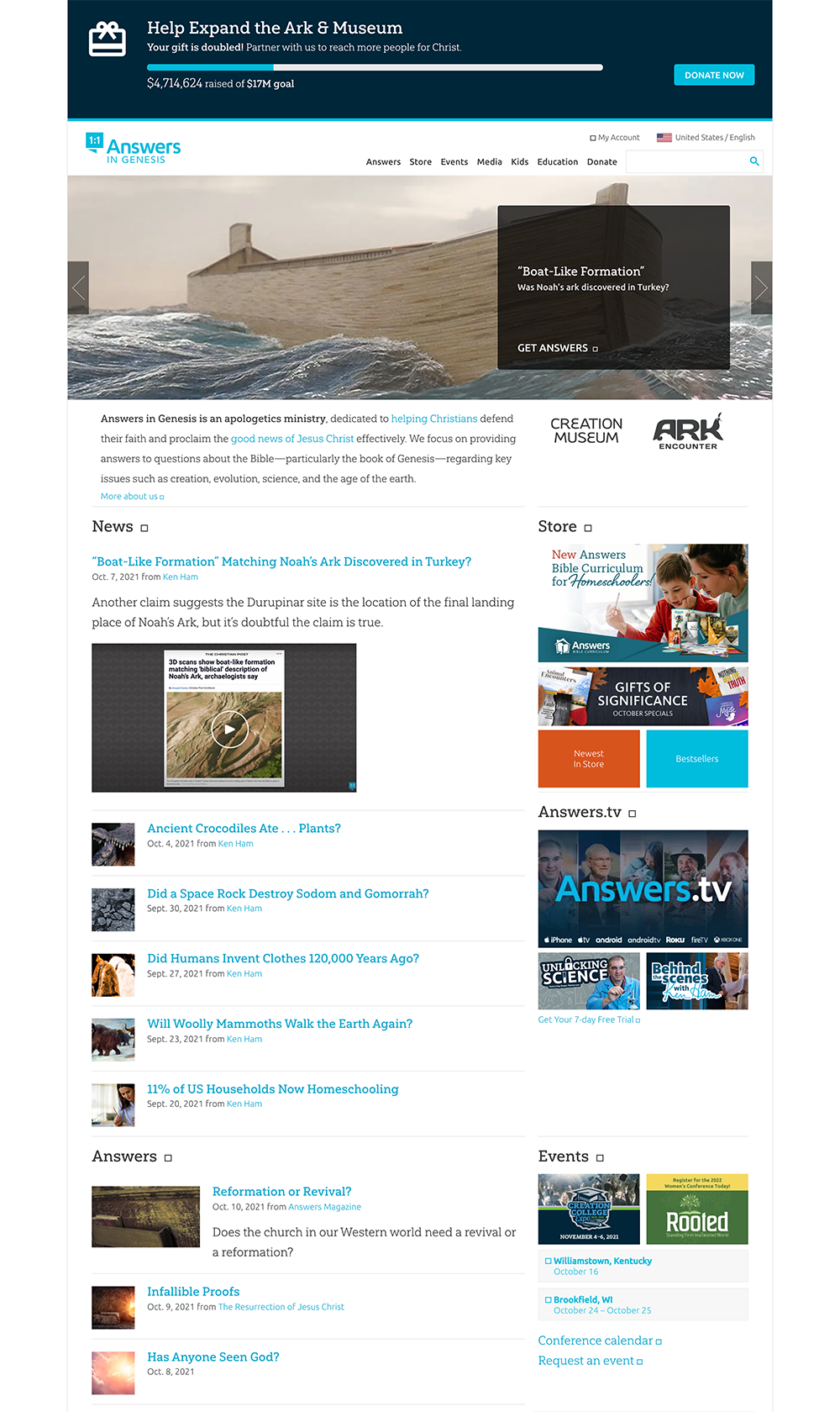 Dive Deeper with Answers Research Journal
If you want to dive even deeper, consider checking out the brand-new Answers Research Journal (ARJ) website. In January 2008, Answers in Genesis launched ARJ—a peer-reviewed technical journal for creation scientists to discuss their research. It is now on Volume 14, with the number of submitted papers growing each year. Well, we're excited to announce that ARJ now has its very own website to make it easier to browse the excellent research papers.
Using the most advanced programming for such websites, this new website is user-friendly and organizes papers by topic or volume to make it easier to find the specific paper or topic that interests you. This resource allows scientists, researchers, and laypeople alike to dive deep into cutting-edge creation research (and there's some very exciting new research that's recently been published with ARJ). ARJ is free, and all papers are available to access and share with others.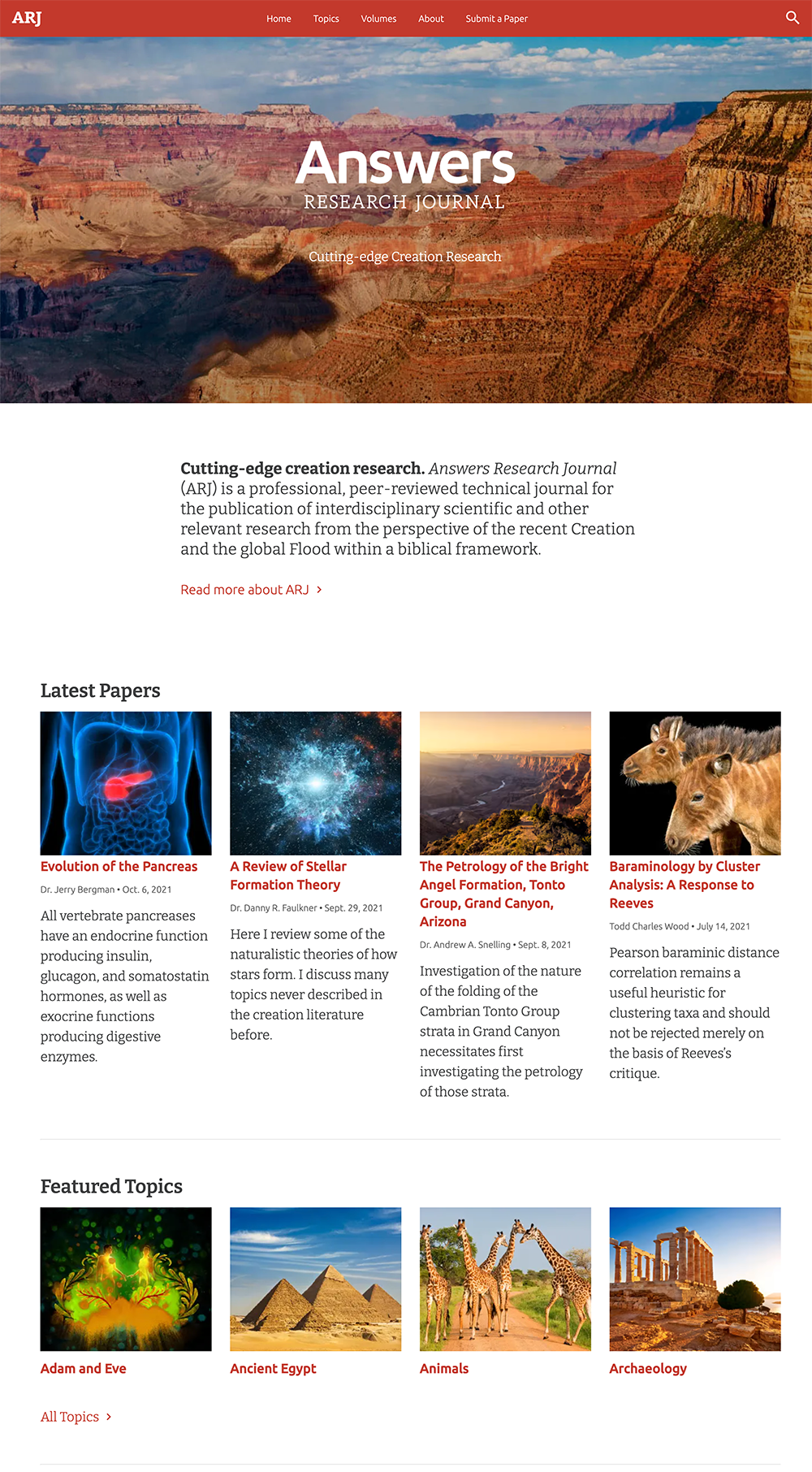 What exciting research can you look forward to? As a recent example, the editor of ARJ, Dr. Andrew Snelling, a world-class geologist and our Director of Research, published the first two of six papers summarizing a four-year research project on samples taken from folds in the Grand Canyon. The meticulous new research is a powerful blow to the millions-of-years' timeline and confirmation of exactly what we'd expect starting with God's Word. Observational science confirms the Bible's history, not man's imaginations about the past.
Find Out More with Answers TV Videos
Get equipped with biblical answers to common questions of today's world with an Answers TV subscription. You'll also have access to over 3,000 live and on-demand videos from the Ark Encounter, Answers in Genesis, the Creation Museum, and more. If you subscribe for a year, the cost is just over $3 a month. Sign up now to start your 7-day free trial today!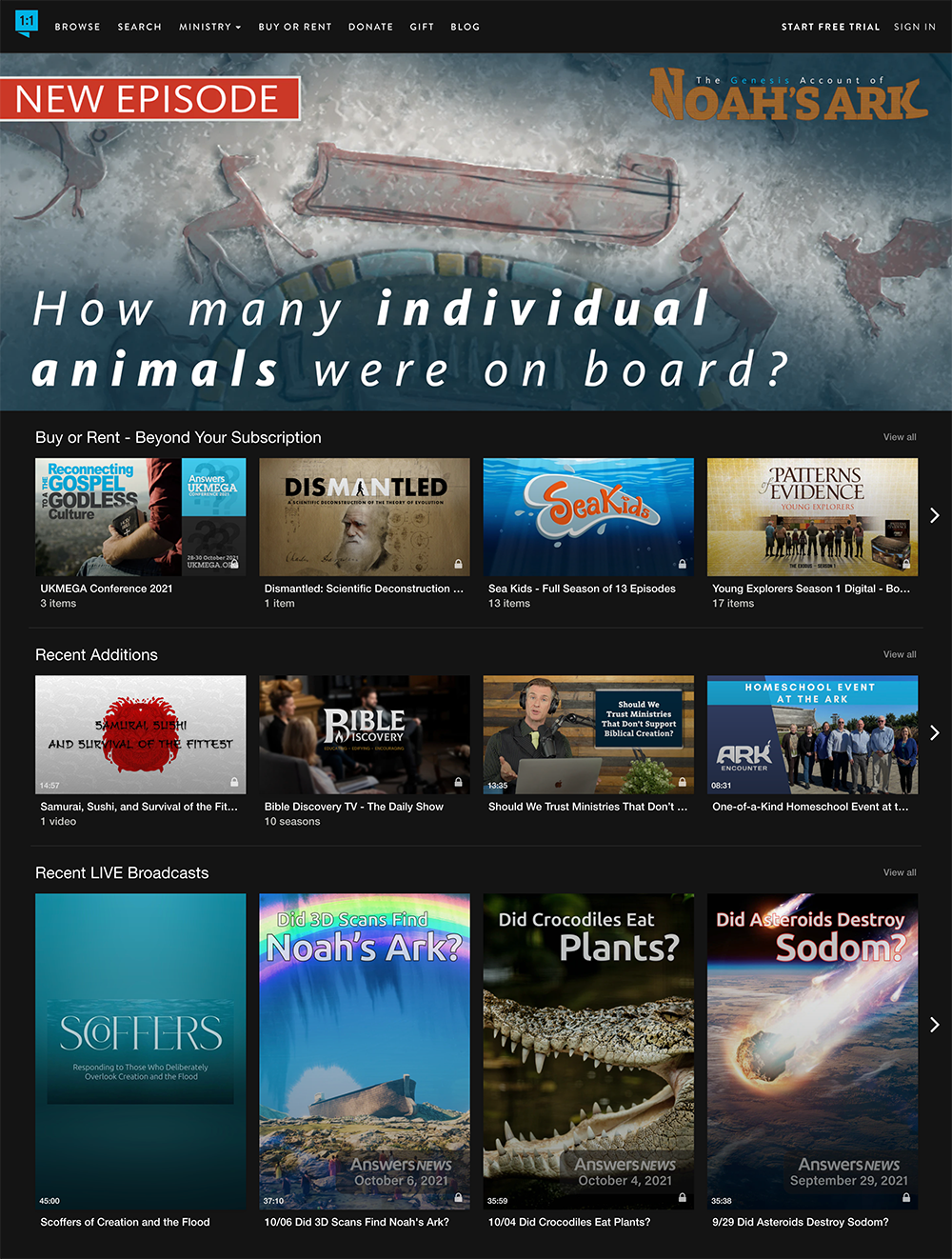 Shop our gift shop and online store for additional resources to deepen your understanding of what you learn during your visit and then browse AnswersinGenesis.org, AnswersResearchJournal.org, and Answers TV to learn more.