In less than two months, our second 40 Days and 40 Nights of Gospel Music event kicks off at the Ark Encounter—and this year it's even bigger! This year's music will also be featured at the Creation Museum on select days, in addition to the events happening at the Ark Encounter. Dozens of artists will perform in over 120 concerts, indoors and outdoors. It's going to be an incredible 40 days and nights!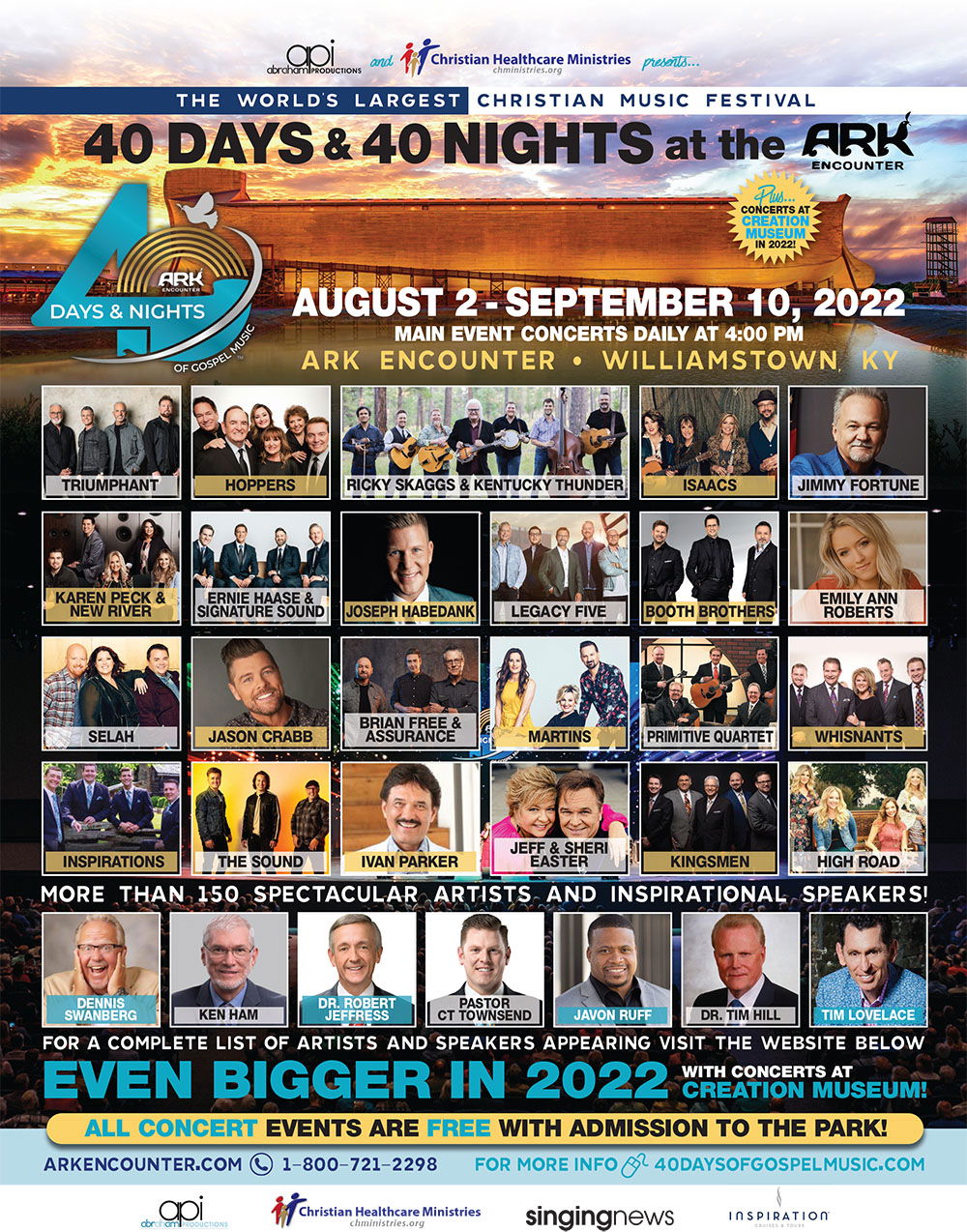 World's Largest Christian Music Festival
During your visit, enjoy music from award-winning artists such as The Isaacs, Ernie Haase & Signature Sound, Karen Peck & New River, Brian Free & Assurance, Ricky Skaggs & Kentucky Thunder, Jimmy Fortune, and many more. And, best of all, the concerts are free with general admission. When you purchase your ticket to the Ark Encounter or the Creation Museum, all of the day's concerts are included at no additional cost (and, don't forget, children 10 and under are free for 2022).
Wednesdays at the Creation Museum
At this year's event, a pair of concerts will take place on Wednesdays inside Legacy Hall at the Creation Museum. Hear from Legacy Five, The Millers, the Hoppers, and more!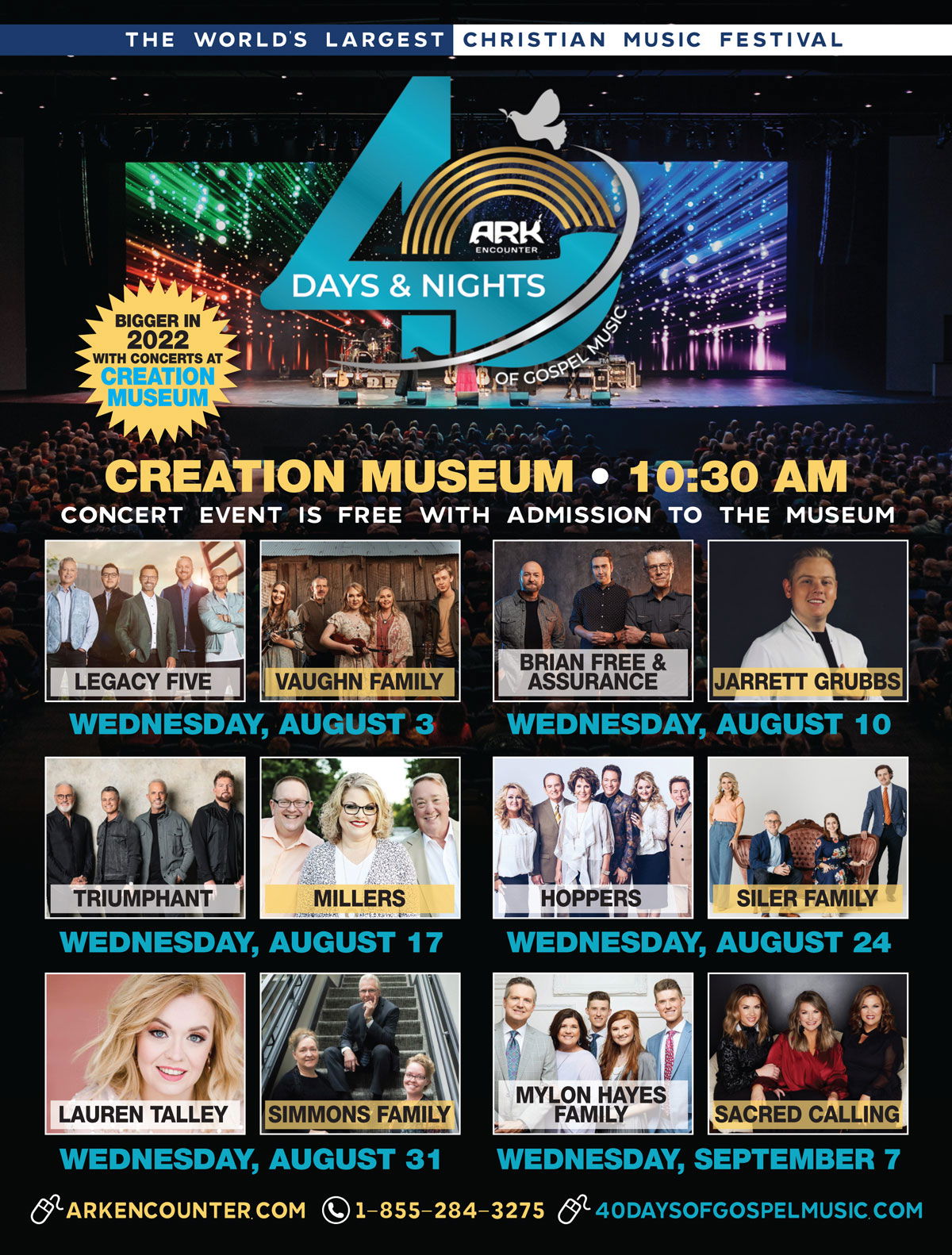 Walk through biblical history, explore the beautiful botanical gardens, visit our Eden Animal Experience animals, and learn more about our universe in the Stargazer Planetarium when you visit the Creation Museum during 40 Days and 40 Nights of Gospel Music!
Consider a Bouncer Pass!
Don't miss the world's largest Christian music festival at the Ark Encounter and Creation Museum, August 2–September 10, 2022. Plan your visit by ordering single-day admission or, to catch more of your favorite artists, get a 3-Day Bouncer Pass or an Ultimate Bouncer Pass to see them all. Your three-day pass gives you unlimited Ark and Creation Museum admission for three days within a seven-day period, and an Ultimate Bouncer Pass gives you a year of unlimited "bouncing" between the attractions so you can enjoy all of the 40 Days and 40 Nights concerts, then come back for our Christmas programs, daily presentations and concerts, new exhibits, the zoos and playgrounds, and so much more for a whole year. View the full schedule and get your tickets today!
We Need Your Help!
Last year's event was such a blessing to thousands of guests each day, and we heard of many people who came to know the Lord through this powerful event. But pulling off over 120 concerts in just forty days is a lot of work! We're hiring extra staff to help during this time, and we'd love to have volunteers come and serve as well.