If you're a Christian school teacher, join us for our free Answers VIP Experience for Christian Educators on November 3, 2022, during the Creation College Expo at the Ark Encounter. This is our first time hosting this educators' event, and we're so excited that K–12 school leadership will gather to learn about the educational opportunities Answers in Genesis offers and discover how to teach God's Word to young people better.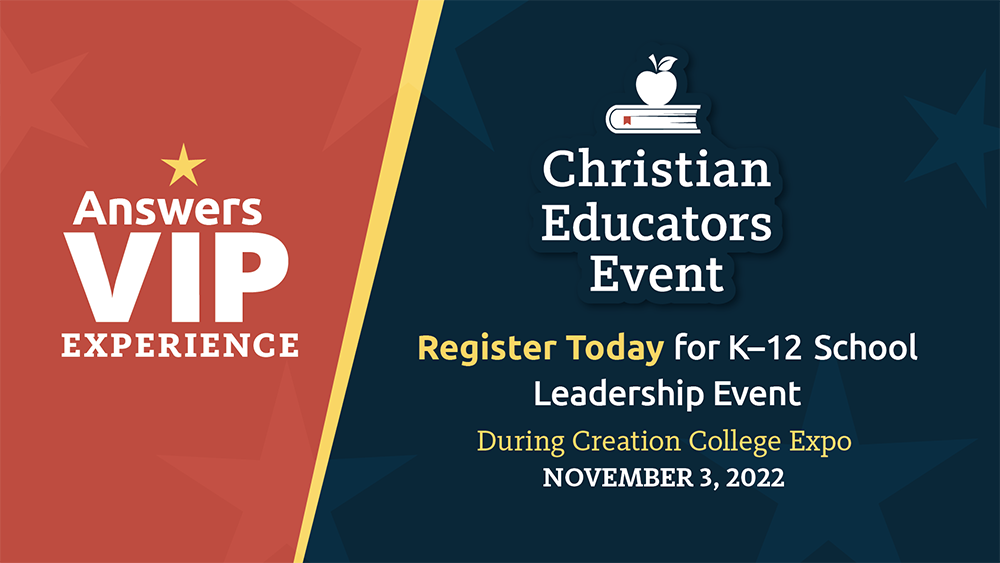 This will be a red-carpet experience (so feel free to dress up!), with a free lunch, special promotions, giveaways, and free Ark Encounter admission. It's going to be a wonderful time of learning with:
Renee Hodge (the founder and administrator of Answers Academy, our biblical worldview Christian school in Northern Kentucky)
Heather Jenkins (our director of educational curriculum)
Dr. Georgia Purdom (our vice president of educational content)
Dr. Jennifer Hall Rivera (our director of educational programs)
You'll also be the first to hear about an exciting project: our coming Christian school Bible curriculum that instructs students in building a biblical worldview! This event is free, but registration is limited, so be sure to secure your spot right away. We hope to see you there!
2022 Creation College Expo
As previously mentioned, this is taking place during our Creation College Expo, a free event for students in grades 7–12 to help them choose a Christian college that takes a stand on creation and the authority of God's Word. You can register your child or students for this exciting event (including free Ark Encounter admission for registered students) on our website.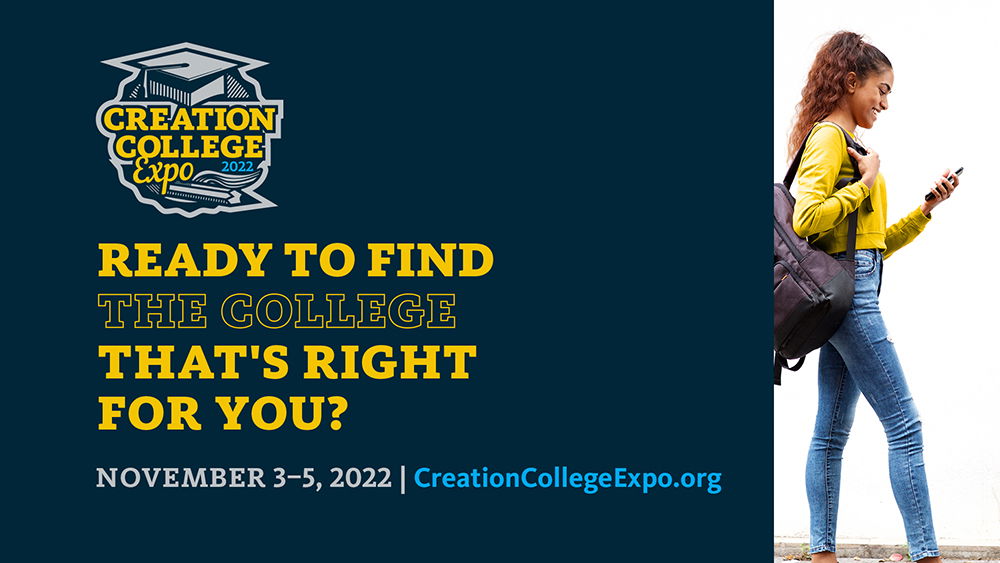 We hope to see you at these events!