The Ark Encounter is quickly turning into a winter wonderland! No, it's not snowing yet. But our grounds crews have been hard at work for several months now, carefully setting up the hundreds of thousands of lights that will transform our life-size Noah's Ark into a spectacular Christmas display.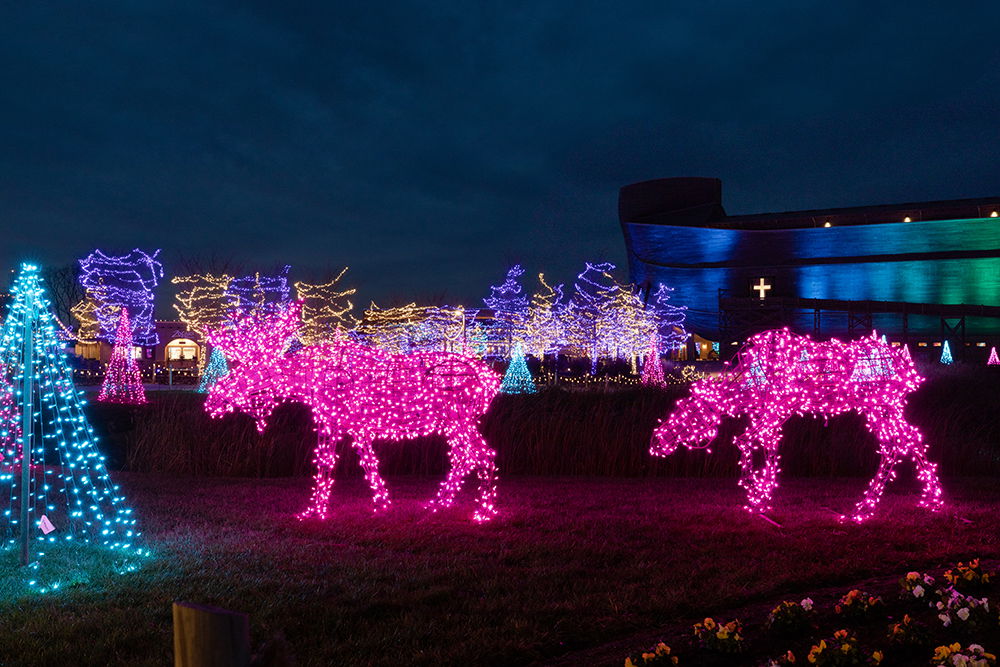 Bring your whole family for this special event that kicks off the day after Thanksgiving (November 25, 2022) and runs on select evenings through December 30, 2022. ChristmasTime at the Ark Encounter features a sea of lights, the Ark illuminated in rainbow lights, a traditional Christmas carol sing-along, carousel rides, and much more. This event is sure to become your next family tradition, as it has for many families in the tri-state area and far beyond!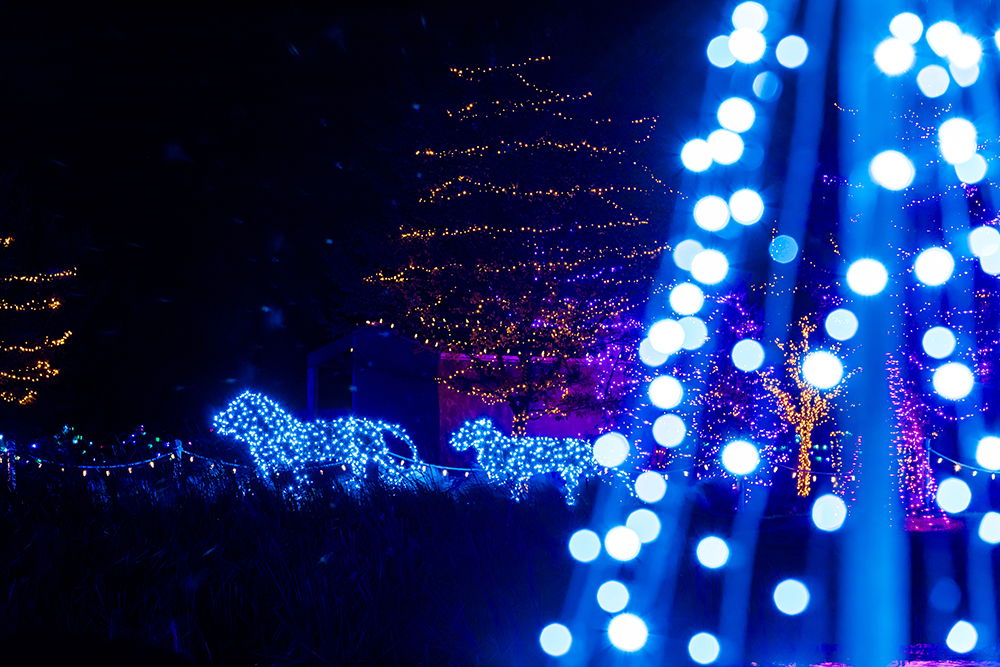 The Wonder and the Miracle: A Musical Drama: December 10, 2022
This year, guests will get an extra treat when they join us for ChristmasTime at the Ark Encounter—a performance of God's Bible College's Christmas Program, The Wonder and the Miracle.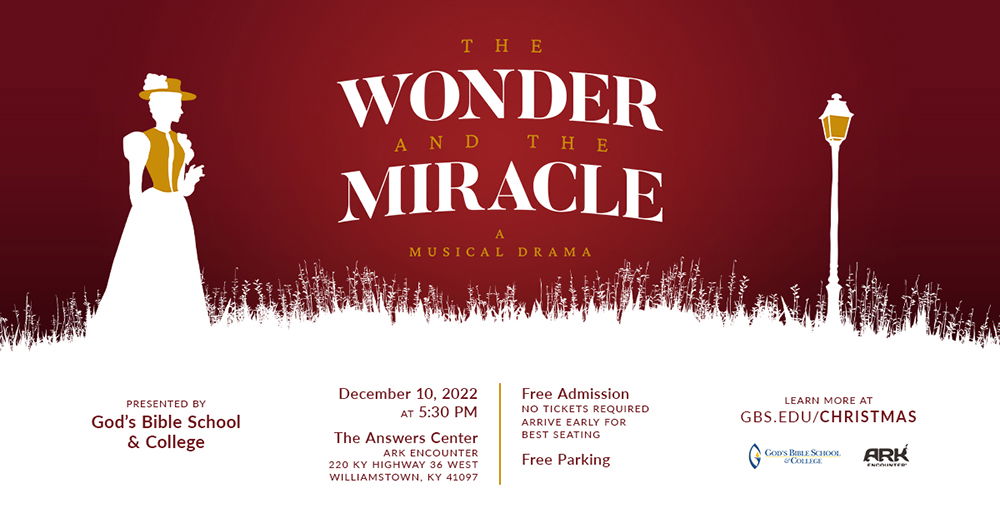 The GBS website describes this musical drama this way:
The Wonder and the Miracle is a personal invitation to encounter the incarnate Christ! The Christmas story is the story of a miracle—the God of the universe coming to be one of us, coming to save and transform us. It's a story we're all familiar with—but what if we weren't?

In The Wonder and the Miracle we meet a young woman named Alice. She's studying philosophy at an American university in the 1890s—a time when rational optimism was running high—and her research only leads her to have more questions than answers. We follow her as she encounters the Christmas story in a unique way, discovering that the beauty of the Incarnation is not just a miracle for the whole world, but that it is a miracle that is offered—to her, to you, and to me.
Find all the details for this event on our website.
ChristmasTown at the Creation Museum
Make sure to visit ChristmasTown at the Creation Museum this year as well. Enjoy a breathtaking garden of lights with new designs added, lit-up dinosaurs throughout the grounds, a live nativity (including live animals), and more. Upgrade your experience by enjoying The Christmas Star in our Stargazer Planetarium or zipping over the Christmas lights (additional ticket purchases required).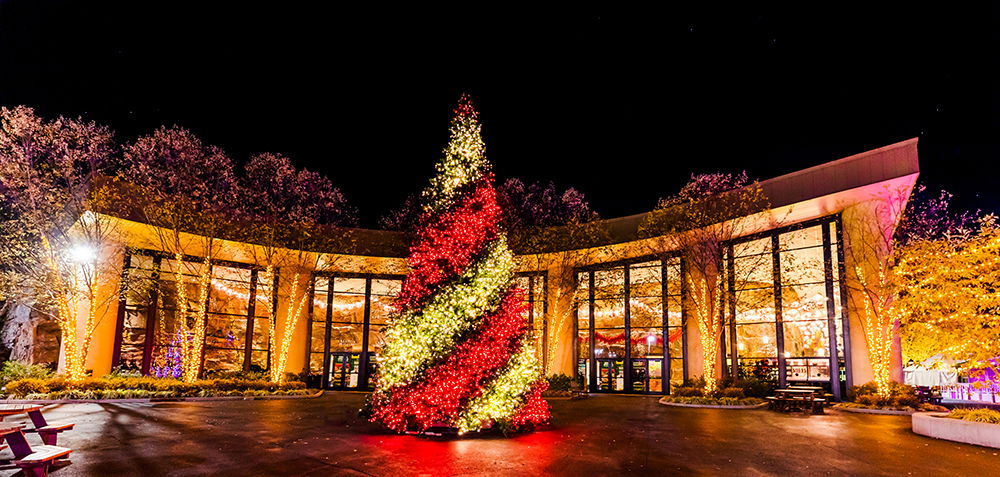 Spread the Message of Christ This Christmas
We encourage you to bring friends and family (especially those who are unsaved) to the Ark Encounter and Creation Museum this Christmas. It's a great way for them to hear the gospel and for conversations about the real meaning of Christmas to be sparked. Both events are free—you just pay for parking!
You can also share the true meaning of Christmas with friends and family using Christ-centered Christmas cards. These cards contain a Scripture verse and a simple gospel explanation.
You can find these cards (currently on sale) and ideas for Christ-centered Christmas gifts at AnswersBookstore.com.
Start making your plans to celebrate the Christmas season with us today, and enjoy this special time of the year with your friends and family!