Over at Ark Encounter, content planning and development are moving full-steam ahead!
Check out this sneak peek of an important planning meeting.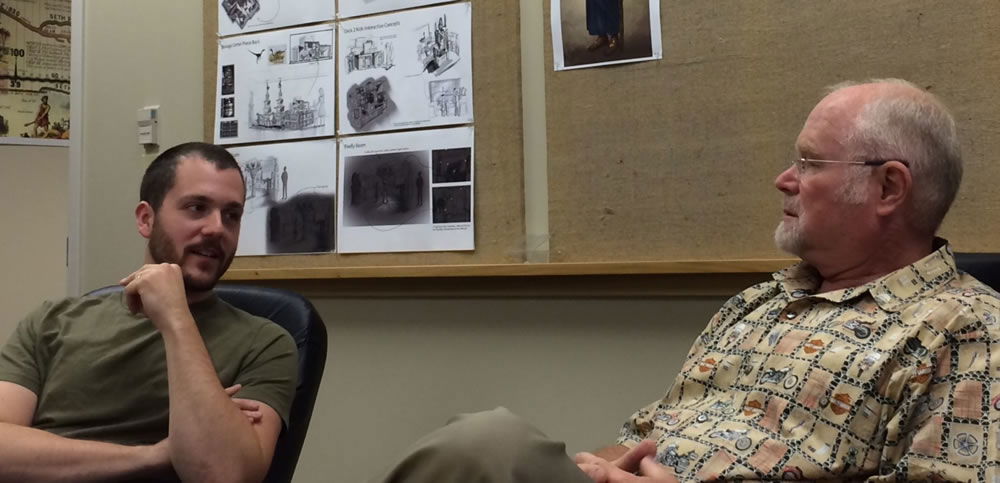 In this particular image, one of AiG's lead production designers, Travis Wilson, (left) and our chief operations officer, Mike Zovath (right), discuss a key element of the Ark Encounter.
Are you curious as to what our talented designers have up their sleeves for Noah? What did a six-hundred-year-old, pre-Flood man look like? What sort of clothing or shoes (or sandals) might he have worn? What are the next big steps in our design process? Stick around, and we'll show you some initial, work-in-progress concept illustrations of the man himself!
In the meantime, can you discern any of the fun concept ideas in the background of the image above?
Want more information? Click the links below for some related articles. Thanks for reading, and please keep our team in your prayers throughout this exciting process.