In a previous post, we promised you an inside look at some work-in-progress concept illustrations for Noah. And so, we present you with one of our ideas for Noah's head!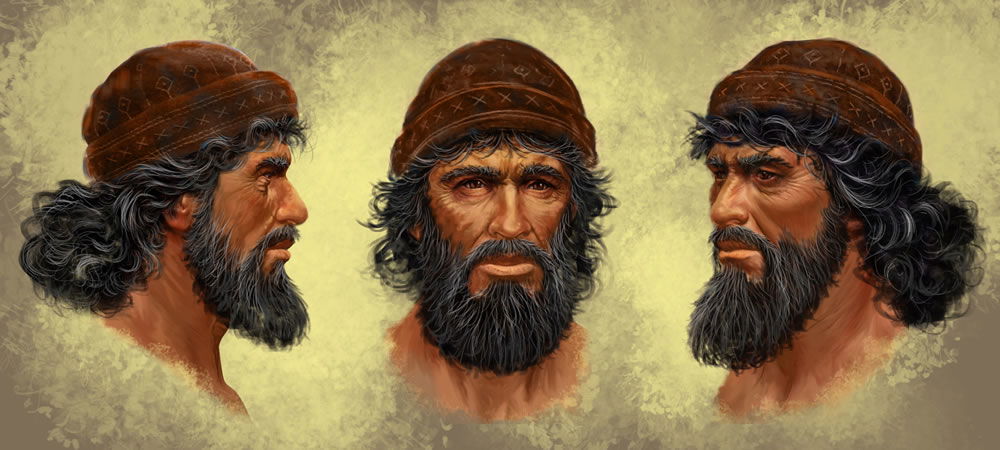 These composite sketches were ultimately produced by two of AiG's lead production designers. Travis Wilson first prepared some three-dimensional facial models, which Jon Taylor then used as a basis for the design proposals you see above.
Once we select a final design for Noah, AiG exhibit director and renowned artist Doug Henderson will sculpt some prototype heads. These busts will then be used by LifeFormations, a company that specializes in crafting lifelike static figures and animatronics, to generate character bids for the Ark Encounter project.
Now, if you have been following our blog, you may recall that in the preceding post we mentioned Noah's clothing and footwear—items that, aside from Noah's hat, are not visible in the digital paintings above. Never fear: a full-body illustration for Noah is coming your way!
Do you have any comments or suggestions? Drop us a line on our Facebook page! Also, be sure to browse the Noah's Ark section on the new Answers in Genesis website.
As always, thanks for stopping by and thanks for praying!