As you may be aware, numerous sections of the Ark itself will be assembled by a crew of Amish builders. Mike Zovath, our chief operations officer, recently had the privilege of showing the Lehman brothers (no immediate relation to the now-defunct investment firm) around the Ark property.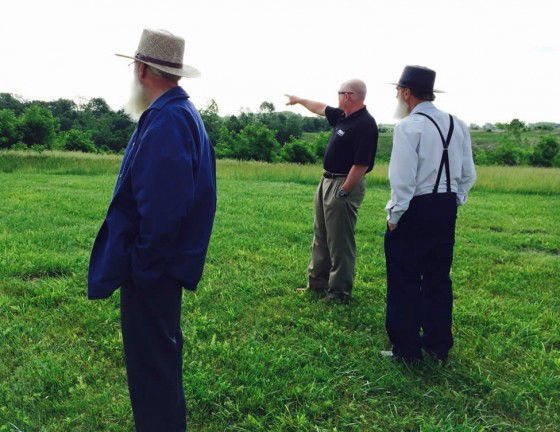 The Lehmans are amassing a construction crew from various Amish families in a handful of states. While the Lehmans were in the area, they visited the Williamstown Chamber of Commerce and some city officials as well as several local hotels—during our peak construction phase, nearly 100 workers will require housing. Although the Lehmans have been attached to the project for some time, their actual involvement in the Ark Encounter was fairly limited until recently. We look forward to working further with them on this unprecedented, gospel-proclaiming attraction.
If you would like to support Ark Encounter, we first ask that you pray with us about the project. Specifically at this time we are waiting on the approval of one more permit, and we can't move dirt until it's finished processing. If you will intercede with us about that item, we would really appreciate it.
Additionally, if you would like to support the project financially, prayerfully consider donating to the project. Thank you!