The massive excavation work continues at the Ark Encounter property. Because this beautiful property is divided by a large valley that separates the Ark site from the location of the parking lot, two major excavations are taking place—one for the parking lot and one for the Ark site.

We built an observation cabin near the Ark site so that future visitors may have the opportunity to watch some stages of the Ark's construction. To help guests understand some of the ideas that will be addressed at the Ark Encounter, a couple of team members traveled to the site to add some informational signs to the cabin.
Here is a look at part of the cabin's interior prior to their work.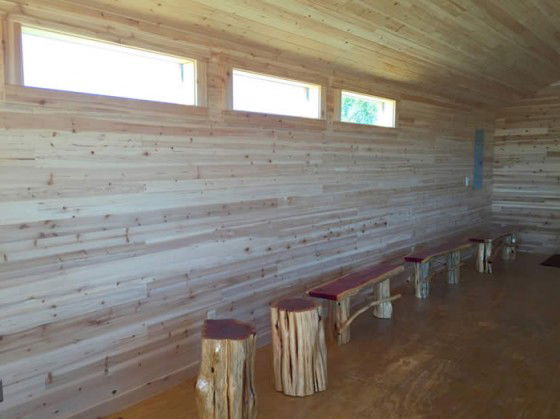 The following image shows what this same wall looked like after our team installed the signs.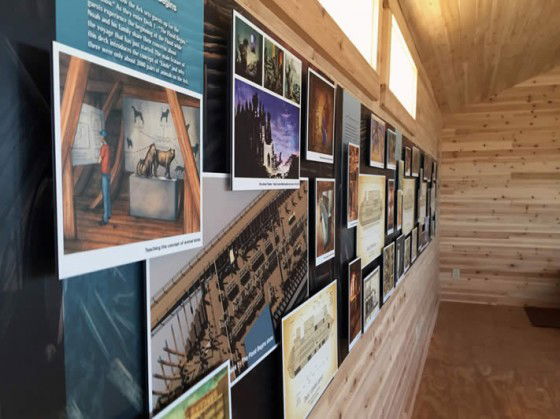 These signs are just one tiny piece of the enormous Ark Encounter project. Please pray for our entire team as we continue to plan, develop, and build the many parts of this undertaking designed to affirm biblical authority and reach the lost with the gospel of Jesus Christ.