Despite what many skeptics have claimed, the Ark Encounter is currently under construction. The past few months have seen over a million cubic yards of dirt being moved as some hills are flattened and valleys filled in preparation for the building phase of this immense project. And there is still more that must be moved.
Earlier this week, a new phase of the construction began as the first of many loads of concrete was poured. In the picture below, workers are seen preparing the sump floor for a massive underground water storage tank beneath the future site of the Ark.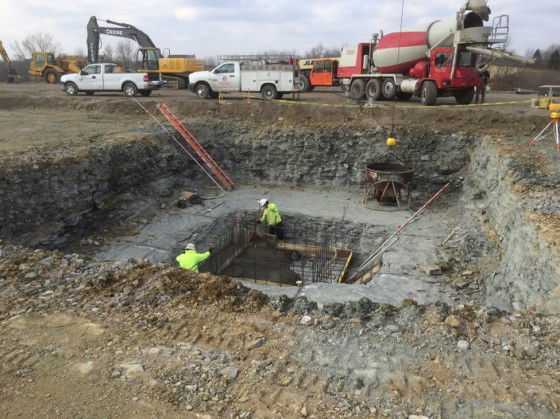 Watch this brief video to see the first concrete pour:
Please pray for the safety of the construction crews as they continue to work on the Ark Encounter. Also, please pray for all those who are working behind the scenes preparing exhibits, raising funds, and dealing with detractors who do not want this evangelistic project to be completed.